Speak to Dr Krishna Nadimpalli, and you'll agree that what stands out most about him are his humility and his connection to his Indian roots and values. But as this OAM recipient talks about himself, you'll be amazed at his fascinating life story.
Dr Krishna was born in a remote village in Andhra Pradesh called Gummampadu in West Godavari District. There was no electricity, or even roads, at his village. Yet he overcame the odds and became the first person in his village to complete Year 10. The local school had classes only till Year 5, so he had to walk to a neighbouring village to continue schooling. "In monsoon and in winter, I would take an extra pair of clothes with me to change into, in case I slipped and fell in the mud!"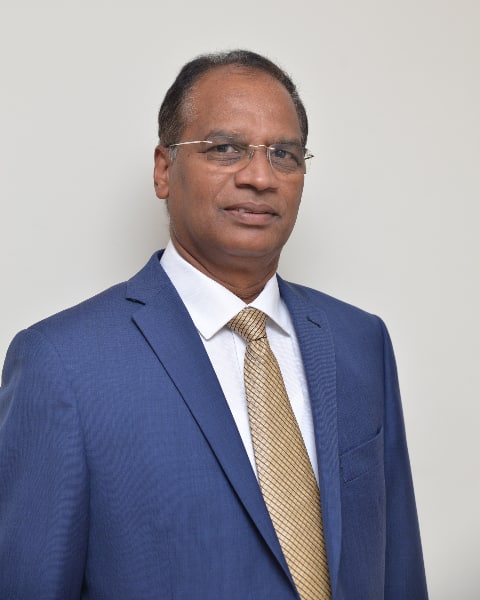 He failed Year 12 due to lack of guidance and opportunities. But he tried again and passed. He obtained a degree in Geology from Bimavaram College, and then gained entry to the prestigious IIT Roorkee for a Master's Degree. Krishna worked as a lecturer in Bimavaram College and later as a scientist at the Indian Council for Agricultural Research (ICAR).
Continuing in his efforts to do "better", Dr Krishna did another Masters in Land Ecology from the Netherlands and a PhD in Geoscience from Andhra University.
Dr Nadimpalli moved to Australia in 2000. And if, his story so far sounds like the achievement of a determined, self-made man, then what he has achieved in Australia in less than 20 years, is just as extraordinary.
As an environmental scientist at the University of Canberra, he has worked in the field of disaster management, climate change adaptation, risk assessment and urban planning. But his passion for social inclusion and empowering communities was a constant motivator.
He has actively participated and served the Indian community as well as the multicultural community in Canberra. As President of the Telugu Association, Dr Krishna founded the Federation of Telugu Associations in Australia. He also founded the Telugu School (Telugu Badi) in Canberra and, following up on his love of his mother tongue, has now got National (NAATI) Accreditation for the Telugu language.  
Currently he is Chairman of the Canberra Hindu Mandir and Secretary of the Canberra Interfaith Forum, thus not only contributing to his Hindu faith, but making a mark among people of other faiths too. As Chair of the Hindu Mandir, he has successfully lobbied the ACT Government for a larger temple and is in the process of fund-raising for this project.
In addition, Dr Nadimpalli has also been active in the International Mother Language Movement. Cricket, his other love, continues to feature in his life in Australia, such as in organising multicultural cricket tournaments.
What would he say is his proudest achievement?
"I would say, the introduction of the Art of Living Foundation's PrisonSmart program for the rehabilitation of prisoners in Canberra. My motto is 'Serving for Empowerment', and this is what I really want to do."
He is grateful to his wife, Lakshmi, who supports him fully in all his activities. He has two sons and is soon to be a grandfather.
Talking about his OAM, Dr Krishna characteristically chose to downplay it: I am happy, he said, sounding content.
True humility, one could not help thinking.
He continued, "It actually inspires me to do more. I have decided to retire and devote my life to community service. First there is the temple to build. But then, my dream is to have Wellness Centres across Australia that deal with mental health issues, cancer and other terminal illnesses, and drug and alcohol addiction. I would like to see a drug-free Australia."