The Indian Consulate in Sydney hosted Hindi Diwas on 14 Sept. Organised by the Indian Literary and Art Society of Australia (ILASA) and Bhartiya Vidya Bhavan Australia, the occasion was dedicated to celebrating the ideals of Mahatma Gandhi, given his 150th birth anniversary this year.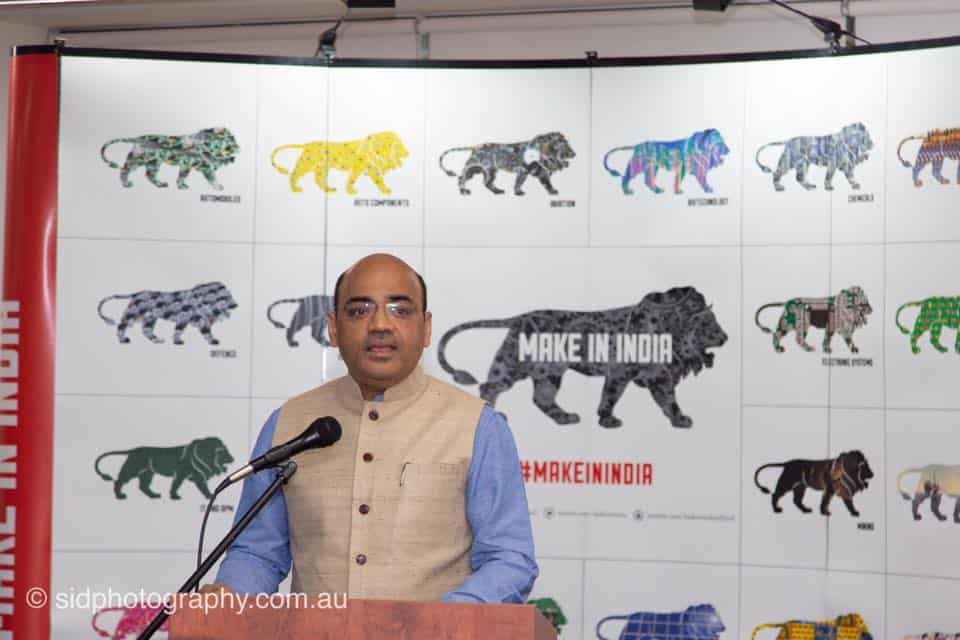 Indian Consul General Mr Manish Gupta graced the event with his presence. He was joined by several other Indian community leaders such as Nihal Agar (Past President, Hindu Council), Shailja Chaturvedi (Past President, Hindi Samaj), Raj Dixit (Councillor, Burwood Council) and Sewa Singh (President, Haryana Association). The community leaders came together to explore how Hindi can be better promoted and propagated in Australia.
The proceedings began with a quiz on the ideals of Mahatma Gandhi, followed by an address by Consul General Mr Manish Gupta. In his address, Mr Gupta stressed the importance of Mahatma's teachings in a world that is increasingly turning towards violence and disharmony. He also expressed his happiness at witnessing such a large turnout in support of Hindi on an event held over a weekend, proving that love for the Hindi language is alive and well in Australia.
The Consul General's address was followed by a choir performance by Richa Choir Group who performed Gandhiji's favourite bhajan Vaishnav Jan To. The soul stirring rendition
brought tears to eyes of attendees. The adults were followed by kids from Darcy Road Public School, who performed a prayer and India's national song, Vande Mataram.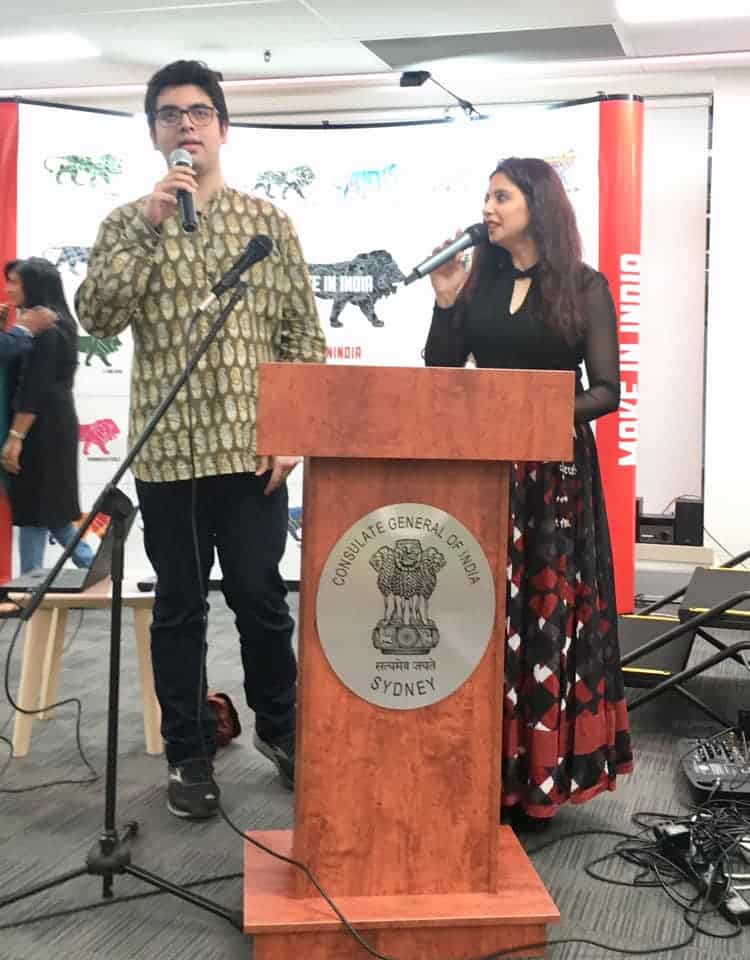 Sanghmitra Kumar and yours truly, acting as emcees, kept the energy high and the audience participating actively. Indranil Haldar spoke about the Dhoti Sutra Movement, which he started in order to promote the wearing of the garment, followed by a poem by Bhavna Kunwar, which expanded upon the versatile nature of the dhoti.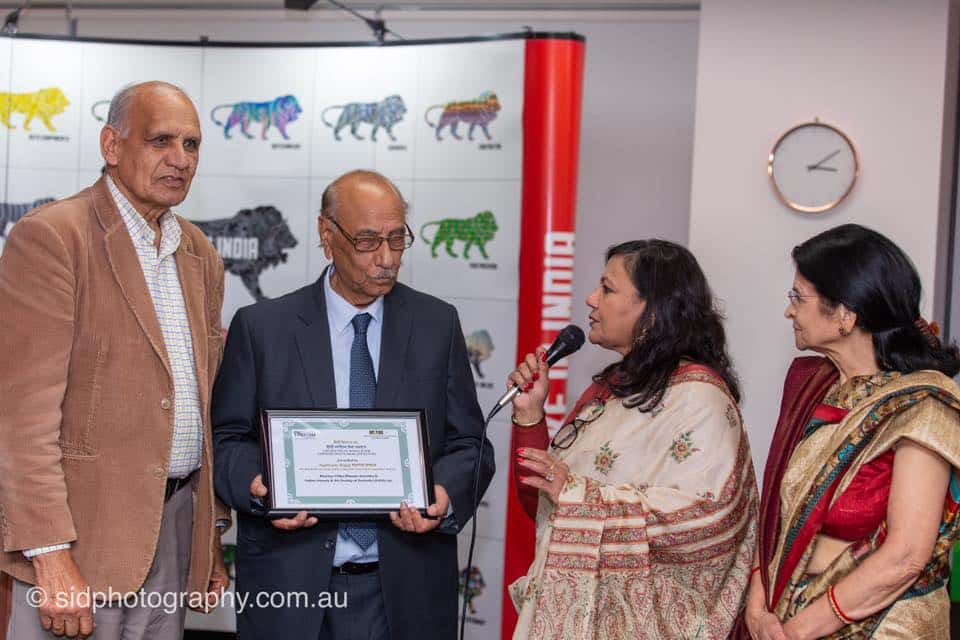 This year, the 'Hindi Sahitya Sewa' honour was bestowed upon satirist Santram Bajaj. Apart from being a well-known satirist and writer for many years, he has been a long-term community activist, championing the causes that benefit the Indian community living in Australia through his work and activism. He is also the President of Australian Hindi Indians Association AHIA.
The next segment of the Hindi Diwas afternoon saw a panel discussion between senior community leaders about the promotion of Hindi language in an educational setting in Australia. The discussion was moderated by ILASA founder, writer, poet and Hindi teacher Rekha Rajvanshi. The panel comprised of leaders from all walks of life sharing their experiences and expertise about how Hindi can be given a better platform in Australia.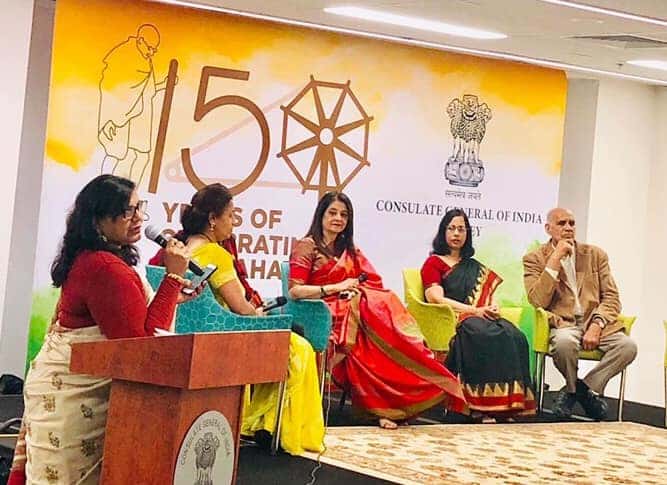 The panelists were: Nihal Agar, Mala Mehta OAM, Archana Chaudhary (first Hindi teacher in NSW), Mritunjay Kumar Singh (South Asian Hindi School), Meena Srinivasan (founder
of Sydney's first Sanskrit school), and Ekta Chanana (teacher, Darcy Road Public School).
The panel was followed by the afternoon's final segment, a poetry recital session. All poets were asked to present their poetry on the theme of the occasion, which was Mahatma
Gandhi's ideals. Seventeen poets participated, presenting their work for three minutes each, approaching the teachings of Gandhiji in their own creative style. The poets were Shweta Sharma, Amandeep Singh, Mrinal Sharma, Vipul Goyal, Manit Bhaskar, Farida Lehri, Farhat Iqbal, Sahil Kandol, Richa Raj Srivastava, Sidhant Nakra, Gunjan Tripathi, Anil Verma, Neena Badhwar, Vijay Kumar Singh, Awadhesh Sinha, Om Verma and yours truly.
This special Hindi Diwas event was attended by over two hundred people. It was heartening to see the Indian community living in Australia show such vociferous support in celebrating the Hindi language and the achievements of the community leaders who have worked tirelessly in promoting causes that resonate with the Indian diaspora.
Photos: Siddhant Nakra