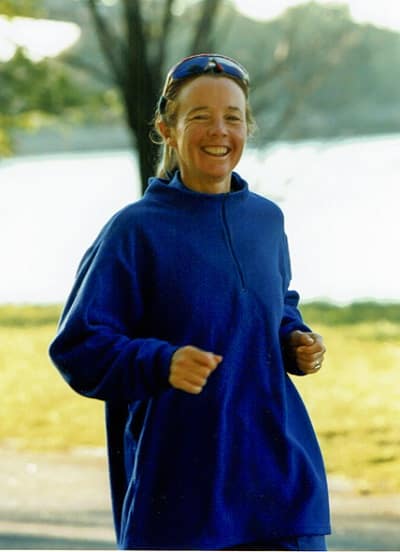 Dipali Cunningham is a great Australian runner. She has lived in the USA for 35 years and has raced almost exclusively in North America but she stills call Australia home. She might be small in size and quietly spoken, but her running achievements are towering by any standards, especially in the field of multi-day running.
A netballer in her youth, Dipali only started running when she was 21, pushed into it by her brother who was dragging her along to a lot of Melbourne races in his own attempts to get under two-and-a-half hours for the marathon. She watched the races from the sidelines and was impressed by the runners' attitude in general and the positive self-image they carried.
Soon she joined in and started training seriously. "After a while, it became a way of life," she says. "Running is the best way to start the day."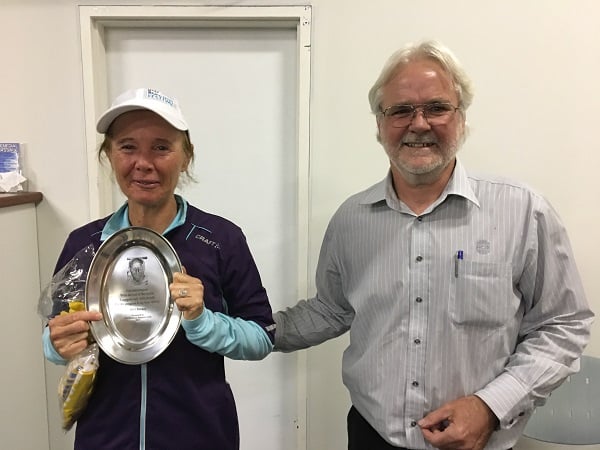 When she moved to New York at the request of her meditation teacher Sri Chinmoy, she discovered ultrarunning. Each year, the Sri Chinmoy Marathon Team hosts a 47-mile (75-km) event and Dipali has put her own stamp on this race, winning it 27 times. The race takes place on her birthday and even in 2015, on her 57th birthday, she won the race in 6 hours 42 minutes – which is only about half an hour longer than what she was doing when she was 31. She beat competitors less than half her age. "I think it teaches me that age is in all in the mind," she says.
Since 1998, she has also won the Sri Chinmoy Self-Transcendence 6-Day Race an amazing 18 times in a row. In 2001, at age 42, she surpassed her own female world record, running 820 kilometres.
Dipali often uses meditation to cope with the mental and physical challenges of ultrarunning. "I just try to compete with myself, do the best I can and rely on grace." True. But Dipali definitely has a competitive streak and extraordinary talent. You have to have those qualities to win so many races.
It was at age 50 that Dipali perhaps ran her greatest race 6-Day Race, running further than any other female had in 6 days – 513 miles (825 km), pushed after an epic battle with an American champion Pam Reed who ran 788 kilometres. Dipali didn't last the awards ceremony though. She passed out from exhaustion on the dais.
Dipali visited Western Australia recently. She spoke at Bunbury Runners Club on 30 October. The club was supportive and after listening to Dipali's inspiring talk on 'never giving up,' provided a delicious supper for all in attendance. Dipali then journeyed back to Perth on 31 October and shared some secrets on nutrition, injury management, motivation strategies, meditation and running, longevity and love of running to a Perth audience. Regardless of their interest in fitness, Dipali's stories and life tips were entertaining and inspiring. West Australia was Dipali's first stop on her speaking tour which is a marathon in itself. She moves on to Brisbane, Adelaide, Melbourne and New Zealand in the coming weeks.