It's natural, cost effective and can be great for your skin and hair, says MINNAL KHONA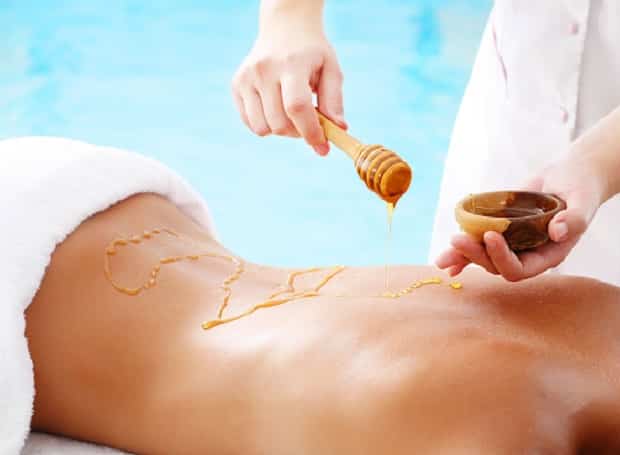 While many natural ingredients work as worthy skin and hair care aids to improve our looks, there are none as versatile as honey. From a scrub, to a hair mask, to an astringent, you can use this extremely underestimated yet wonderful gift of nature to improve your skin and hair.
For those who like going back to the most original form of everything, raw honey would be the natural choice. However, it can be thicker than the processed variety we see on our supermarket shelves. It does contain more enzymes than processed honey, but it is also more expensive. Having said that, processed honey is equally good to use as it is cheaper, retains most of its goodness and is easier to apply.
Most people who know about skincare will promptly tell you that honey is a natural moisturiser. It is a known fact that Cleopatra, the original beauty queen, was an authority on skincare treatments, and she used to bathe in a concoction of milk and honey. Leaving it on your skin like a mask for even ten minutes will make your skin feel fresher and plumped up. That is because honey is a humectant, it absorbs the moisture from the air and transfers it onto your skin. For best results, apply honey on slightly damp skin and leave on for as long as you can. This will soften the skin and hydrate it and if you do it regularly, you will see the difference in a few days.
Honey is also effective for sensitive skin as it is gentle, so if you have spent too long at the beach and are sunburnt, apply honey on the sensitive areas to soothe the skin instantly.
In case those of you with oily skin think that honey is only good for people with dry skin, think again. Honey can be applied directly onto pimples and acne as it contains antibacterial properties. It kills the bacteria and prevents the condition from spreading. Also, the creams we use to get rid of pimples often leave the skin around the pimple dry and itchy. Honey takes care of that too, and moistens the skin effectively.
Honey highlights
Use honey as a cleanser, hair mask or even as a face scrub.
To cleanse your skin with honey, first splash your face with water. Leave the hands wet and pour a fair amount of honey onto your palms. Apply all over your face like you would do with your face wash. Alternatively, dilute a little honey with water and spread all over your face. Scrub in a circular motion for a few minutes and wash off. Only keep in mind that because honey doesn't have any oil content, it is not useful to remove waterproof make up or sunscreen.
To use as a moisturiser, simply apply all over face and neck and leave on till you shower.
For your hair, mix a quarter cup of olive oil with half a cup of honey till they have blended well. Then apply all over your hair and leave on for half an hour. Wash and dry hair as you do normally.
To make a face scrub, mix honey with a little granular brown sugar, add one spoon of lemon juice and a spoon of olive oil. Rub all over your face and neck in a circular motion to slough off dead skin cells.
You can also make a lip balm with honey, brown sugar and olive oil to relieve dry and chapped lips.
So no matter what skin or hair type you have, this easy and natural remedy can make you look as sweet as honey!