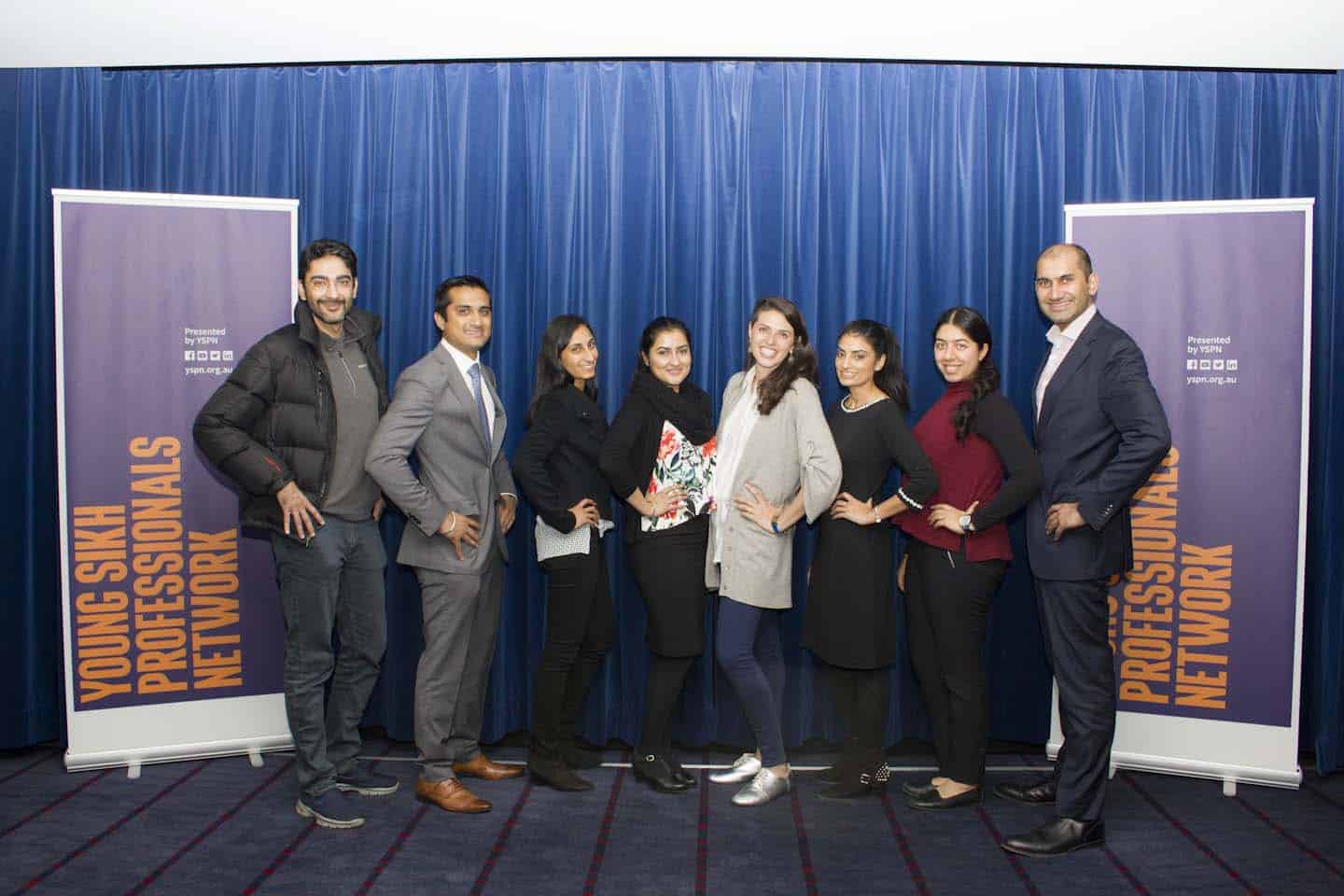 Dressed in jeans, a casual top and light sweater, speaker Benaifer Bhadha has an engaging smile and an attractive personality that immediately captures the audience's attention. She is on the last leg of her Australian tour and a bit under the weather. But that doesn't detract from the magnetic presence she brings to the stage. She starts with a story – her story. As a young girl she was transplanted from Mumbai to a boarding school in Brighton, England. She talks about a girl uprooted from all that is familiar, and who becomes "Benny" to fit in. She adds beautiful little details – her room in Mumbai with Bollywood posters on the walls, her Nani whom she loved, Elizabeth her school mate at the Brighton school who tells her "You'll never make it with a name like 'Benaifer'!". The listeners – mostly first or second generation migrants themselves – feel an immediate connection.
Benaifer, an inspirational leadership coach and public speaker from New York, is guest presenter at an event organised by the Young Sikh Professionals Network (YSPN)
Benaifer believes that telling your story is key to discovering your voice. She has empowered disenfranchised groups across the world through her coaching. Her technique is simple – focus the story on specific life-moments, have a clear starting and ending line, and describe the story in multi-sensory detail. She calls it a "What Happened Camera". What did you hear/see/taste/smell or touch? Her advice is to avoid including your thoughts or feelings into the story. The audience tries her techniques in pairs, telling their stories and listening fully to their partner. Surjit Singh gets up on stage and talks about a moment of happiness in his life, when he saw his little son after a three-month separation. Prompted by Benaifer, he adds little details into the story, bringing it alive for the audience.
Just as telling the story is important, so is listening. In an age of "mobile phone madness", genuine listening has become a rarity. Benaifer talks about "listening shapes". She encourages the audience to use the "empty bowl" listening shape where one pays full attention to the speaker. Many of us find it hard to do in practice.
The questions from the audience flow fast. Do you practice your stories, a woman asks. Benaifer says "(At the start) I would stare at the floor and eventually look up. I tried to memorise the stories. That just creates pressure to remember and I ended up not living in the moment. I encourage you to tell to fill the listening bowl and allow the magic to happen". A senior gentleman questions the relevance of story-telling in a corporate context. Benaifer explains that even in the most strait-jacketed corporate setting, she has created "human connection by telling a little story with some humour".
The audience responds positively to the workshop. For Kate Rowlands from the Office of Multi-Cultural Interests, this was the first YSPN event she attended. She says, "I was impressed by both the professionalism and the warm and welcoming atmosphere. I got a lot out of Benaifer's presentation both personally and professionally". Possibly the most succinct feedback at the end of the workshop came from a lady who tells Benaifer with a smile, "You can now tell Elizabeth that Benny has definitely made it – and as Benaifer".
YSPN was established in 2012, as part of an initiative by Sikh Youth Australia. The Perth chapter has been operational since November 2015. In the past, the group has staged events hosting well known guests like Sukhjit Khalsa of Australia's Got Talent fame, and the CIO of the Reserve Bank of Australia. Jasdeep Bansal, Team Leader at YSPN Perth, says, "We want to create an environment that allows people to network, figure out their success definition, and then amplify that success by bringing the right speakers to our forum."
Are YSPN's events just for Sikhs or for young people? Jasdeep clarified, "We target all demographics, the title Young Sikh Professional Network reflects our beginning as a Sikh Youth Australia initiative, but the reality is that our events are inclusive of the broader community."