Reading Time:
5
minutes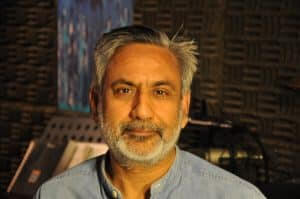 Abbas Raza Alvi This is the first time in my life I'm witnessing the entire world's Muslim community observing COVID Ramadan in isolation. This year Ramadan will be like no other. No communal prayers. No public gatherings for iftar. Possibly, at the end of Ramzan, there may be no Eid prayers or celebrations. Although things look different, there is an assurance that at least we are safe and devoting time with our families at home, not having to experience the day-to-day rush. I have also been pleased to be receiving Ramzan greetings from multicultural, multi-ethnic and multi-religious friends. It's a wonderful symbol of mateship, that very Australian value. And yet, my heart goes out to the poor in India, many of them in lockdown and in isolation with insufficient means to arrange iftar or Eid gifts for their families. I am reminded of Prem Chand's famed story Idgah at this time; it brings a tear to my eye. I dedicate this message to them with hope. The darkness of the challenging times not with standing, Insha'Allah, we shall open our eyes to the sunshine one day.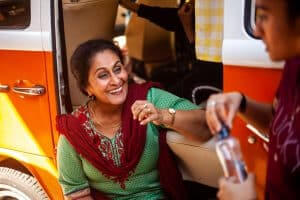 Saba Zaidi Abdi Ramadan is an auspicious month that is important on so many levels to a believer. From the religious point of view, it is a month of Ibaadat (prayers), abstinence, self-reflection, charity and cleansing of the body and soul. On a social level, it is also a month for communities to come together in Jamaat or congregate for Namaz, Iftar and Taravies and celebrate the holy month with recitation of the Qur'an. It is also important for families to pray, fast, eat and rejoice together. This year is a very different Ramadan due to COVID-19 and social distancing rules. Usually Ramadan is socially a very busy time. We are just a few days into the month of Ramadan but already it feels so different. The inability to visit friends and family for iftar, to congregate at mosques or community centres, to visit shops and night markets in Western Sydney means that this Ramadan is more subdued than others. But the flip side of this is that due to the absence of many social and community distractions, one's focus is brought back to the spiritual side of Ramadan. One has the time to read, think and reflect about the real message of Ramadan. As most of us are at home we are spending more time with the family and fasting together. The Coronavirus pandemic has forced all of us to reflect on how we function as a society and what we owe to each other. Prayers and reflections this year look a bit different as well: not only thinking of the people who have lost their lives and their loved ones who were not able to be with them, but also praying for those who suffered from the illness, the essential workers who are under enormous pressure, the people who have lost their jobs or face economic hardship, the homeless who don't have a place to go to, those who are isolated and away from friends and family, and the plight of many millions of people whose stories we may never know. I worry and pray for the safety for my son who works in ICU and my nephew who is on the frontline. This year's COVID Ramadan brings into focus that our sacrifices – whatever shape they take – are ultimately in the service of all; we are a community, and even when we are unable to be together, we are united in our common humanity and enduring spirit.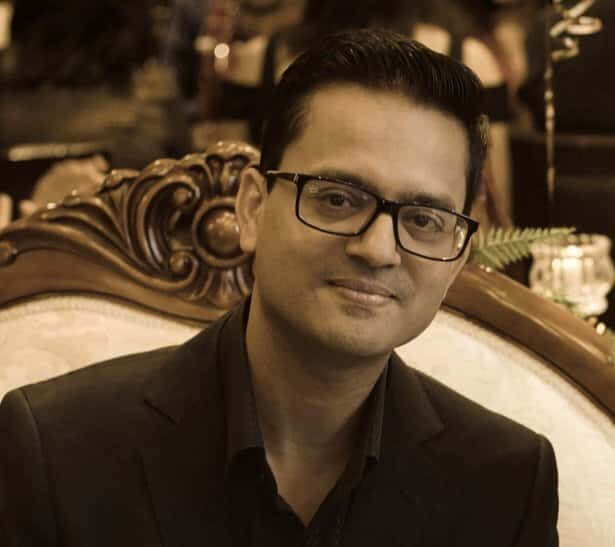 Nadeem Ahmed This year Ramadan will be different around the world. The mosques will be closed, and relatives and friends will remain apart when they would generally gather for iftar to break the fast and share the treats. We will certainly miss the iftar parties and the festivities. But in many ways, it will be same as any other year: we will fast, we will pray, we will recite the Quran, we will take time for reflect on ourselves, and we will give to charity. We will also remember that the qualities of prayer, contemplation, self-sacrifice and charity are key to support our collective effort in tackling COVID-19. This COVID Ramadan, let's think how we can protect the vulnerable in our neighbourhood, in our families, in the community. So we will stay at home to celebrate Ramadan.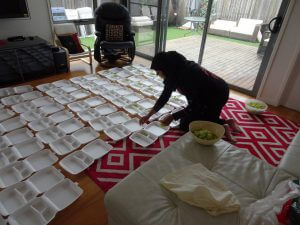 Shafeen Mustaq Ramadan is about attaining closeness to God through sacrifice – sacrificing food, drink and the usual leniency we give ourselves in our day-to-day lives such as swearing, ill thoughts or ill-temper. In years gone by, my focus on this aim has been diluted with other necessary duties such as work and family responsibilities. COVID Ramadan in isolation away from family and friends, without the need to invest time in getting ready for and travelling to work, without going to the mosque and joining the communal spirit of Ramadan has its advantages and disadvantages. I miss my family and friends. I miss that communal spirit of brotherhood. But I am also aware that it is a blessing to have the time and space to focus on my own spirituality in the comfort of my home. And so, while I indulge in the odd drop-off food to my family or an uber eats iftar for a friend, I can also indulge in the study of my religion and strive to attain that closeness to God.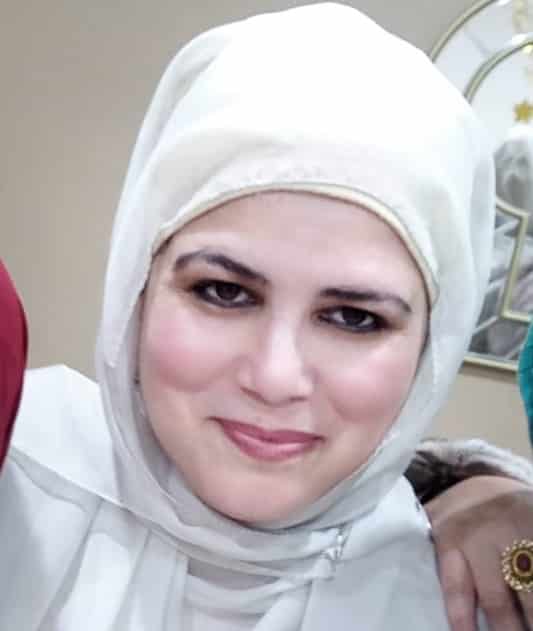 Risha Zia This a very special COVID Ramadan, probably never to be seen again. I take it as a perfect opportunity to ponder and reflect on my life and actions. There is enough opportunity to help the underprivileged and be thankful of what has been provided for me and my family. COVID Ramadan has definitely humbled me as the time we spend on feasting elaborate aftaar (opening of fast) is forcibly stopped, giving me the time to contemplate why the world has been stopped by a mere virus. Ramadan is the month of fasting. Fasting is just not depriving ourselves of food; it is, in reality depriving our body and soul of bad habits. There are spiritual/moral benefits and also social benefits apart from evidence-based medical benefits. It teaches us obedience to our lord, trains us to be mindful and fearful of what we say and do, teaches patience and sincerity, develops endurance and self-restraint. In summary, fasting in Ramadan cleanses the soul and refreshes our mind and body each year, and as time passes by, we meet our lord completely free of any virus in the heart or mind, pure and sinless.
READ ALSO: Ramadan: What the Muslim month of fasting is all about