Sydney PTE Institute has recently launched a training programme to equip aspirants about all aspects of the new test
Becoming an Australian citizen isn't a cakewalk anymore. The tougher English language test, which demands university-level proficiency from the applicant, is something that may trip up many an aspirant. The citizenship test itself is also likely to require a sound understanding, rather than perfunctory knowledge, of Australia's history.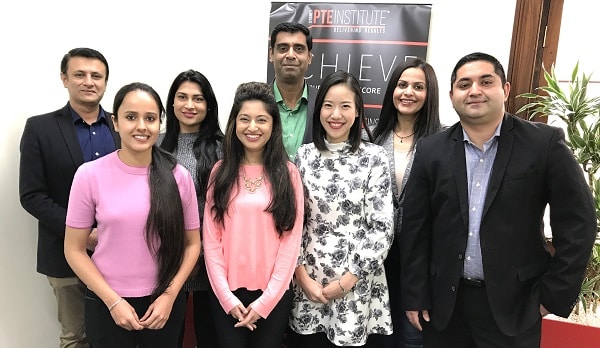 Worse, if an applicant fails the test three times they will have to wait another two years before they can sit it again.
Worried that you aren't prepared for the test? Fret not. Help is at hand.
Sydney PTE Institute has recently introduced a training programme that will equip aspirants with the knowledge and proficiency that will help them sail through. Gaurav Sareen, a Sydney PTE Institute Company director, said, "The test will improve the awareness, knowledge and proficiency of aspirants who wants to sit the citizenship test."
He added that the course will be very comprehensive and will cover the minutest details of life in Australia. "We will make our students aware of things such as the identity of personalities whose faces are printed on currency notes of each denomination and how the Australian voting system works. We will educate them about historical facts such as when Captain Cook turned up on the shores of New South Wales. And of course, we will train them to crack the new English language test as well," Sareen said. Additionally, he says, it will help many of the aspirants interact with people from various backgrounds and integrate with the multicultural and multiethnic society that Australia has.
Sareen added that Sydney PTE Institute was prompted to launch the course after receiving inquiries from several people, following sweeping changes in migration law in April earlier this year.
The latest course is an addition to the PTE instruction that the institute has quickly built a reputation for. With its proprietary teaching methodology, two textbooks that have been developed in-house, and highly qualified trainers, Sydney PTE Institute boasts of being the first organised business of its kind in Sydney.
Sareen reveals that Sydney PTE will soon add a third location in Sydney, after the success of its two centres at Parramatta and Liverpool.
"As a matter of fact, we are also getting a lot of franchisee enquiries from within Australia – from Gold Coast, Melbourne, Canberra and Perth – and internationally, from India, China, Vietnam, Thailand, Cambodia and more," Sareen added.
He added that he, Operations Director Nitin Malik, and all trainers at Sydney PTE Institute also play a crucial role of playing counsellor for many of the students.
"Most of our students are under stress because they are on a deadline to clear their PTE, failing which they may lose their jobs or even their right to live in the country," Sareen said.
He cited the example of Satnam Singh, a youngster from Punjab in India, who was working as a personal trainer in Sydney. "When he came to us, he had failed to get the requisite score on PTE multiple times. He was less than a fortnight away from having to leave the country if he didn't score 50 overall on his PTE," Sareen recalled.
Not only did Singh receive PTE training, he was also counselled by the teachers.
He got his score with three days to spare.
For details, call Sydney PTE Institute on 02 8893 1217, visit ptesydney.com/ or email askus@ptesydney.com