Reading Time:
3
minutes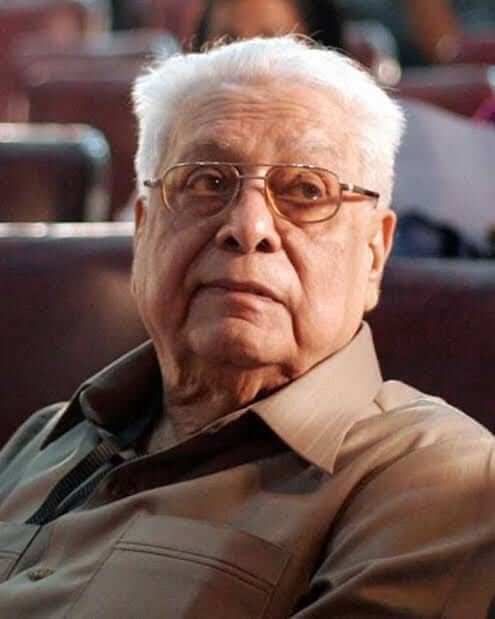 They called it middle-of-the-road cinema back then. It was all about serving entertainment on the big screen with a slice of realism, telling stories of real people, drawing humour out of everyday miseries and joys. Indeed, today's content-driven 'small film' of Bollywood, which primarily regales the urban multiplex crowd with its stories of realism, owes its roots to the middle-of-the-road wave that swept mainstream Bollywood in the seventies and the eighties.
No mention of that genre would be complete without three names – directors Hrishikesh Mukerjee and Basu Chatterjee, the creative geniuses that propelled the genre; and the incredible actor Amol Palekar who defined the everyday hero for these filmmakers.

While Hrishi da passed away in 2006, Basu Chatterjee breathed his last on 4 June, 2020 at the age of 93, owing to age-related ailments. His last rites were performed at the Santacruz Crematorium, Mumbai. Chatterjee started out as an assistant director to Basu Bhattacharya on the Raj Kapoor and Waheeda Rehman-starrer Teesri Kasam (1969). Later that year, he directed his first feature film Sara Akash starring Rakesh Pandey and Madhu Chakravarty. The film is regarded as one of the earliest efforts that started the Indian new wave.

His films redefined the Bollywood hero at a time when Bollywood commercial cinema was seeing an unprecedented surge in popularity with Amitabh Bachchan's iconic 'Angry Young Man protagonist' and the awe that it inspired. Almost every other commercial hero of the industry was trying to replicate the formula, but Chatterjee's 'everyday hero' was an exception. His heroes celebrated the inherent flaws of life and personality in which he revelled in.

The realistic, guy-next-door-hero, who stood as an alternative to the larger-than-life male protagonist of the era, was typified best by Amol Palekar in films like Chhoti Si Baat (1975), Rajnigandha (1974) and Baton Baton Mein (1979). While Chatterjee was an expert in serving his gentle societal comments through his films, he did it using the tool of humour. Some of his other well-known films are Piya Ka Ghar (1972), Priyatama (1977), Shaukeen (1982), and Chameli Ki Shaadi (1986).

He carried the trademark, believable world of his stories onto the small screen, too. With the advent of the eighties, Doordarshan took TV entertainment into every living room. Among a slew of filmmakers of the era who were brimming with ideas, Chatterjee found the small screen a natural platform where he could try out telling stories considered risky for Bollywood.

Among his successful television serials are Rajani (1985), a series about a do-gooder homemaker played by the late Priya Tendulkar, who busts societal ills. Kakkaji Kahin (1998), starring the late Om Puri, was a brilliant satire on Indian politics based on Manohar Shyam Joshi's book, Netaji Kahin. Chatterjee's other successful efforts on TV were the 1985 series Darpan, TV film Ek Ruk Hua Faisla (1986), and Bheem Bhavani (1990-1991).

The show that continues to define Chatterjee's glory on TV is 1993's Byomkesh Bakshi. India needed a homegrown sleuth series that generations would remember fondly, and Chatterjee gave the nation just that when he cast Rajit Kapoor as the bespectacled, Bhadralok detective, Byomkesh Bakshi. The show was a huge success and continues to have reruns on Doordarshan even today.

Chatterjee's demise was confirmed by filmmaker Ashoke Pandit, who is also the president of Indian Film and TV Directors Association. "I am extremely grieved to inform you all the demise of Legendary Filmmaker Basu Chatterjee ji. It's a great loss to the industry. Will miss you Sir. #RIPBasuChaterjee," tweeted Pandit.

As the news spread, Bollywood started paying condolences. Among the earliest to express grief was filmmaker Sujoy Ghosh who wrote: "Basu Chatterjee moves on. For me very few sees the lighter side of life like he did. All his films have a smirk on their faces. I'm a big fan. And I have Kahaani 2 to prove it."

Filmmaker Madhur Bhandarkar, too, tweeted his condolences.
Basu Chatterjee was twice honoured with the prestigious National Award – for Swami (1978) and then Durga (1992). His last directed film was Gudgudee (1997) starring Anupam Kher and Pratibha Sinha.

He is survived by two daughters, Sonali Bhattacharya and Rupali Guha. His younger daughter Rupali is also a writer-filmmaker, who made the teenybopper drama Aamras (2009) and wrote the TV series Ishq Ka Rang Safed (2015).

READ ALSO: Rishi Kapoor, Master Of Reinvention