Reading Time:
3
minutes
With more and more people moving towards healthier lifestyles and eating habits, dairy items have slowly moved to the backburner. But sometimes, the healthier changes we wish to make can be hard to sustain… Especially when they involve giving up our favourite foods or dishes that we grew up eating.
A great way to find that balance is changing, adapting, and evolving recipes and the cooking methods – without compromising on flavour.
To get you going, here are three vegan recipes that are reimaginations of the desserts we know and love.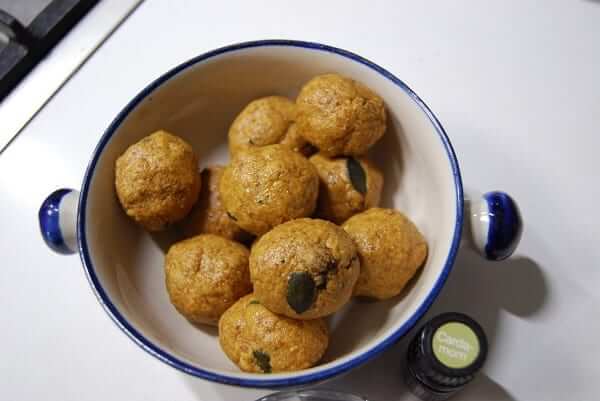 Vegan Besan Ladoos
1 cup of organic besan (gram flour)
5 tbsp melted organic coconut oil
5 tbsp rapadura sugar / powdered jaggery
1/4 tsp cardamom powder or 1 drop of cardamom essential oil
Handful of nuts/sultanas (optional)
Roast the besan in coconut oil on a medium flame until it changes colour to a light brown and emits a beautiful aroma. Keep stirring so it does not burn.
Add the cardamom powder, then take it off the flame.
Add the sultanas/nuts (if you're adding them) and the sugar. If using cardamom essential oil, put it in the mixture now. Mix well.
When not too hot to handle, roll into small round balls/ladoos and serve.
READ ALSO: Recipes for November – World Vegan Month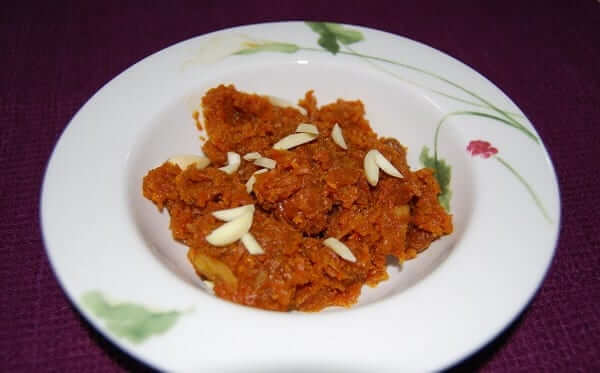 Vegan Carrot Halwa (Gajrela)
1 kg of carrots (grated)
1 litre of organic coconut milk (or a non-dairy milk of your choice)
1 tsp cardamom powder or 3-4 pods of cardamom
100 gms coconut sugar or rapadura sugar (can be substituted for a sweetener of your choice)
Handful of nuts and sultanas each
2 drops of cardamom essential oil (optional)
1 tbsp coconut oil or macadamia oil
In a big pan, add the grated carrots along with the non-dairy milk. Also add 3-4 cardamom pods or 1 tsp cardamom powder.
Cook everything together until most of the liquid has evaporated and the carrots look well cooked. This process takes quite a while, so you can leave the pan simmering away and do other things in the kitchen, stirring once in a while.
Add a sweetener of your choice. Stir and cook till the liquid from the sweetener has evaporated. This will take 15-20 minutes on low flame.
Add the coconut oil or macadamia oil and stir for a few minutes.
For a good crunch, toss in the dry fruits and sultanas.
For a little bit of added flavour, add a couple of drops of cardamom oil (optional).
Serve warm.
This dessert will easily keep for a week in the fridge.
READ ALSO: Oat milk, the new preferred choice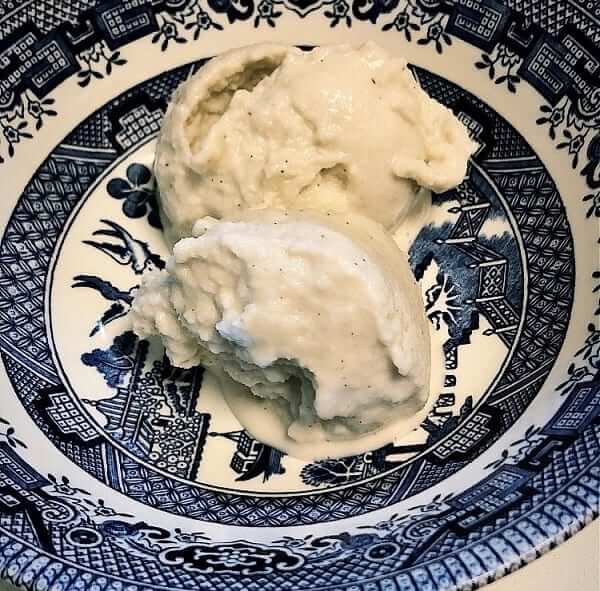 Vegan Custard Apple Ice-cream
1 cup of cashews soaked for at least 5-6 hours or overnight
1 cup water
2 cups (approximately) of custard apple (pips removed)
1 BPA-free can of organic coconut cream
1 tbsp tapioca flour or arrowroot flour
1 tsp Himalayan salt
1/2 tsp vanilla powder
1/3 cup honey
Drain the cashews and rinse them. Then, blend well with a cup of water.
Take about 1/4 cup of the coconut cream and mix the tapioca flour in it.
Heat the rest of the coconut cream in a pan on the cooktop. Add the salt, vanilla powder, honey and the tapioca flour mixture. Stir well for 3-4 mins on low heat. (You can always substitute honey for a sweetener of your choice like maple syrup, rice malt syrup, or stevia).
Mix together the cashew blend, coconut milk mixture and the custard apple well.
Churn in an ice cream maker until done. If you don't have an ice cream maker, you could try the freezing/mixing method 2-3 times.
Tip: Since summer is coming, you can try this recipe with lychees as well.
READ ALSO: Why we should be moving to plant-based milks