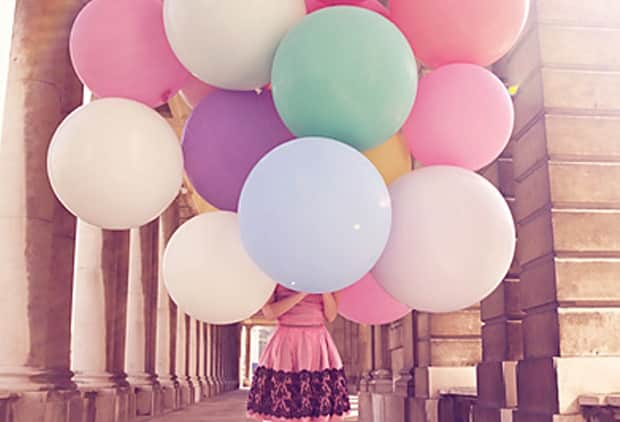 We love the holidays, it's that time of the year when we think of nothing more strenuous than deciding whether to go to the beach or the park, or what sausages to grill on the barbie. It's a time for reminiscing too, and while most of us have had fun family times, there have also been those hilarious and unique moments which are sometimes fondly remembered, sometimes best forgotten. A few of our contributors shared their merry, mad, memorable moments with Indian Link.
Cracking ice at a Christmas party
There are possibly too many to choose just one! There was the time our new puppies decided to sniff out all of the edible presents under the Christmas tree and devour the lot, and then there are of course, the numerous stories associated with my famous (or infamous, depending on how you fared after drinking it) punch that I use to make, and that's not even mentioning schoolies… But, I think that my most memorable silly season story by far is the time that my work colleagues and I decided to try to ice-skate (with our shoes) across a frozen fountain in London after a Christmas party. The ice appeared to be a good foot in thickness, but we soon learnt that our measurements were off by a considerable amount after the ice started to crack within seconds of us trying to slide across it. Needless to say we all ended up very cold that night, and rushed home to have hot baths. It just goes to show that Sydney-siders don't really understand much about ice!
Lena Peacock
Man and his mushroom
Being an international student in Sydney isn't easy, being away from family, but recently the residence threw a party to celebrate the season. I was away, but the quiet, serious boyfriend got drunker than he has ever been. Some memorable texts appeared, like 'To much. Live you', which I assumed were declarations of love. Loud background music during a phone-call suggested there was dancing. If he and his friends got around to their original agenda, there was also a game of cards. When the texting stopped, I assumed he had fallen asleep. Next morning, my phone buzzed with his message, 'I want to die'.
Sometime during the evening, he'd found a huge stuffed mushroom. At one point his friends thought he had gone to bed, but then they saw a man sitting contemplatively in the rain, holding the mushroom. Like the nice friends they are, they put him to bed; but the next thing he knew, he was out in the hall, wearing nothing but boxers, socks and his left shoe. Oh, and still holding the mushroom. His keys were inside the house, and he ended up sleeping outside his door before the coordinator let him in.
"I'm gone one day, and this happens," I replied, after I nearly died laughing. "I won't be drinking for a while," was his sober reply. It's too funny to let go though, so all week he's been receiving texts from me saying, "I'm so mushed up, why would you abandon me, I mush you so much". He's pleading that I stop; this is one holiday he wants to forget. But not if I can help it!
Kritika Rao
Plan paintballed!
Growing up outside of Queanbeyan, the small city east of Canberra was socially isolating. The Ridgeway Estate where I lived had only about 100 residents, with a single road leading into and out of the estate. The entry was off the main road to the coast from Canberra – the King's Highway, which was notorious for its fast moving traffic. At the time, the single lane road was extremely poorly maintained.
As a young lad, my mates and I once ventured to the side of the highway having followed a dirt track that led, on the other side, down to the township of Queanbeyan. The cars and trucks passing us were moving scarily quickly, and in our youthful indignance we discussed how to gain safe passage across the road.
It was on a balmy night around Christmas that we came upon a plan to make the road safer, so we could complete our journey along the dirt track and into the town. One full moon night around 1am, my mates and I took some tins of white paint and paint brushes left over from my house having been painted only months earlier, and headed for the main road. With one person looking out for the glare of distant headlights, we started painting stripes along the road. Long, wide, even strips of thick white paint with a space between each of them, over the tarmac and knobbly gravel, parallel to the edge. After about 20 minutes, we thought we had done well. Stripes right across both lanes! Shaking with laughter as we admired our work, we heard the distant rumble of truck. The perfect time to test our zebra crossing!
The truck rolled into sight and we stepped back from the highway, planning to move to the very edge as it got closer. We assumed it would stop, so we could cross. As it thundered closer, we crept forward. The moonlight glistened off the paint on the road. But as the truck approached, we realised that it wasn't actually slowing down. Then it rushed past and there was a squelchy sound as wet paint sprayed everywhere. We gazed at the back of the disappearing truck, and realised that it was leaving long white paint lines up the highway.
As we howled with laughter, a car came the other way and created long white lines down the other side of the road.
It was the best Christmas holiday ever, even though that road was no safer to cross. Every trip to town in the back of Dad's car caused a smile, as we passed the 'crossing'. The paint took several years to fade….
Mohan Dhall
Present peeker!
My friend Ju-a is one of four, and her parents own a laundrette just down the street from where I live. Her little sister Sia used to sneak to open her presents before Christmas, have a look at them and then put them back. On Christmas Day she would pick up a present and say, "Oooooh! And this one's the fairy wand!" That's how everyone knew that she had sneaked a peek, but Sia never caught on that she had given herself away.
Lily Rose Robertson
Rocking on the road!
In my early 20s, New Year's Eve in Mumbai had become less about going to Midnight Mass and burning up the 'Old Man,' and more about which party we would attend.
One memorable year, a group of us were all dressed up and ready to party. At 10:30pm, we fit ourselves into four cars and headed off in a loud and noisy cavalcade. There was an atmosphere of celebration and anticipation in the air as we headed for Bandra Bandstand, about 20 minutes away, to a bash thrown by an upcoming actor. We would get there in plenty of time, or so we thought.
Driving towards Bandra, a feeling of apprehension began to grow, because the main road was absolutely jam-packed with traffic. We crawled along, anxiously watching the clock and unfairly recriminating with our friend for not driving fast enough.
At 11:50pm, we had come to a complete standstill, and the atmosphere in the car was wound up and anxious. Drivers honked impatiently, their passengers argued, but there was just no way we could get out of there. At 11:55pm, our driver friend decided that he'd had enough. He got out of the car, clambered out of the bonnet, stood on the roof (it was his car, what did we care?), and looking over the sea of cars, he announced that a traffic light had broken down in the distance. He was just about to climb down when we heard the fireworks, and the night sky lit up with a million flares. This intrepid guy, the only teetotaller in the group, stood upright and yelled out at the top of his voice, "Happy New Year, everybody!" For a magical moment, there was silence. Then car doors started opening, people started getting out and wishing each other a happy new year. All around us was a scene of cheerful chaos. Some wannabes climbed onto the roofs of their cars, but the moment belonged to our friend and we were in the midst of it, enthusiastically hugging strangers. A variety of music blared out of different car stereos, and we began to seriously party right there, surrounded by cars and people. It was a memorable and unforgettable sight.
15 minutes later, an irate party pooper police inspector got everyone into their cars, as traffic began moving. For our friend, the quiet, well-mannered one, it was his 15 minutes of fame, and we spent the rest of the year recounting his escapade, much to his visible embarrassment and secret delight! He's a devoted husband and father now, but the sight of him atop his car, wishing the world is still an unforgettable one.
Sheryl Dixit
Heavy, not hearty!
It was 'Heave Ho!' instead of 'Ho! Ho! Ho!' the year we decided to celebrate Christmas in Inverloch with some friends. The holidays are a time to rejuvenate and recover from a year of working hard and partying even harder. So with kith and kin, we headed out to stay in a resort with close friends. I have no concept of travelling light, so the car boot was packed with food to last a week (in case we get hungry), clothing (unpredictable weather, so gotta take everything), golf clubs (hubby's sole condition for coming along), laptop (naturally), seven pair of shoes (to match every outfit and a few extra just in case) and a Christmas tree (in true festive spirit).
On arriving at the resort, the porter inquired if we were staying for a month, and despite all his hospitality grooming, his eyebrows shot up in amusement when I sheepishly mentioned the duration of our stay. After a short rest, we pulled out the Christmas tree and in true celebratory spirit covered it with LED lights. Then we switched on the lights, and with a loud noise, the power went off. We called the reception, where the sleepy operator said he could not send anyone to help as the staff had all gone home early to be with family. None of us were talented enough to fix power outages and despite the three dozen candles that I had carried along, it was still too hot to manage without electricity. A few irate phone calls later, the 'bordering on rude' receptionist offered us another room on the opposite side of the resort. With no porters in sight we had to heave all the baggage, Christmas tree et al, to the newly allocated room. There was not even a car park near that room so we could not drive around to it. I still shiver from the memory of carting the seemingly endless pieces of luggage, bags and cartons between the two rooms. Three years later, the niggling pain in my lower back could well be attributed to that heavy, not hearty Christmas!
Preeti Jabbal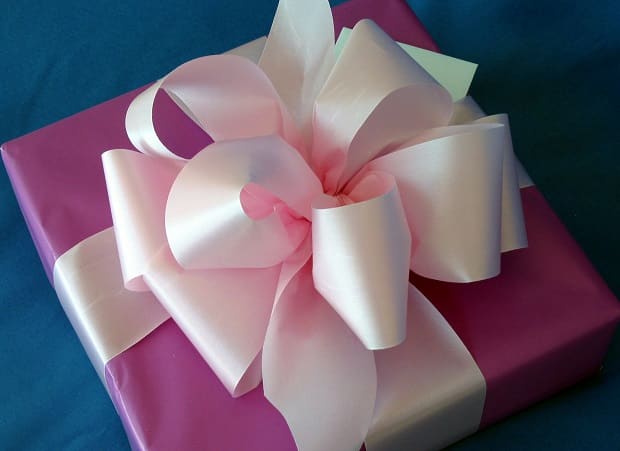 Maybe we can all learn a thing or two from these writers and remember to stay safe and out of trouble during the silly season!