Actor and psychiatrist Mohan Agashe in conversation with Indian Link Radio's PRIYANKA TATER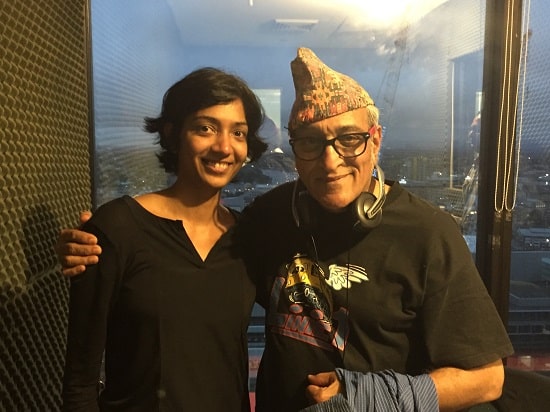 He's a psychiatrist by profession, and also a well-known actor in India's 'thinking' cinema and theatrical circles (Nishant, Gandhi, Gangaajal). He's also had success in your regular commercial fillums (Trimurti, Dil Aashna Hai, Jism2).
Yet, thespian Dr Mohan Agashe revealed on Indian Link Radio recently, that he takes it with a grain of salt when people come up to him with the drab one-liner, "Aapko kahin dekha hai (Seen you somewhere)".
"Some actors are overshadowed by their stardom, while some let the character takeover," Dr Agashe said with characteristic humility and much wisdom.
In a leisurely chat with broadcaster Priyanka Tater live in the studio, he spoke articulately about the business of films, the 'psychology' of films, and his experiences with the greats and the not-so-greats of cinema. He also spoke of his latest work, the critically acclaimed and award winning Marathi film Astu (So be it) based on Alzheimer's Disease which he screened for a select audience in Sydney.
He has worked with a range of actors right from Om Puri and Amitabh Bachchan to Shah Rukh Khan and Ajay Devgan; and directors, the likes of Satyajit Ray, Govind Nihalani and Subhash Ghai. While he cleverly side-stepped queries about his time working with the 'stars' (because what happens on set, stays on set!), he was more than happy to juxtapose his experience working with "Manika Da" aka Satyajit Ray on the one hand and Subhash Ghai on the other.
Even way back in 1980, veteran director Manika Da, Dr Agashe revealed, would have every scene written in detail, sketched and etched out on paper, while at work on the Doordarshan telefilm Sadgati based on Munshi Premchand's book. Fifteen years later, when one would have assumed that things would have been even more systematic, Mohan was in for a rude shock. Working on Trimurti, all Mohan got from director Subhash Ghai, was a verbal description of the scene, forget about the script!
And yes, this one definitely ought to be shared: Mohanji once arrived on set at 9.30 am as instructed, only to get going a full twelve hours later at 9.30pm, because "Ghai sahab scene likh rahey they!"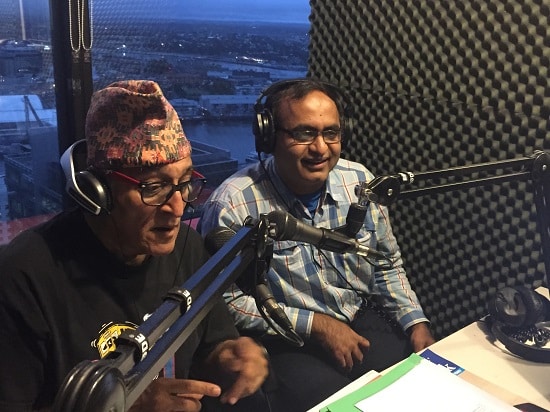 Nevertheless, Dr Agashe made it clear that though meaningful cinema is like a nutritious diet ensuring a person's creative and mental wellbeing, "Bollywood potboilers" are equally needed, for some spice and fun in life.
Dr Agashe stressed also on the hidden treasures of regional cinema that have so far been clouded by the so-called mainstream Hindi cinema. His own Marathi film Astu dares to deal with the subject of Alzheimer's, in a heart-wrenching story of a daughter and her father (played by Mohan) who suffers from the disease.
"If you love your parents, then this is a film for you," Dr Agashe said of the film.
The movie won rave critical reviews and international awards and yet sadly enough it is an SRK-starrer the "nonsense" Happy New Year that ends up raking in the moolah.
"Dr Agashe literally swept me off my feet," Priyanka said later. "The artist in him refused to take a backseat, as his histrionics were in full play off-air, while the songs were playing. He was tapping his feet, shaking his head and shoulders, rolling his eyes and enjoying every bit of the music."
Of course his expert eye kept a close watch on Priyanka as she deftly handled the listeners' questions and kept the pace of the interview going.
And when he passed 'judgment' on his interviewer – "Seasoned ho," – she knew she would value it for a very long time.