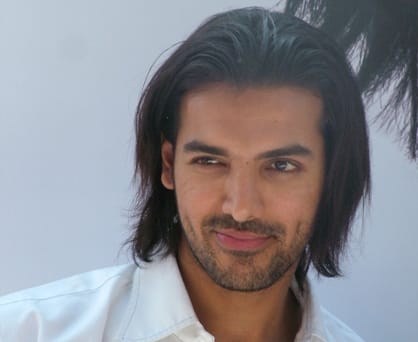 SRK for Sydney!
So the rumours are true! Shahrukh Khan, Bollywood's most loved personality, is due to come to our shores for Parramasala.
There was much buzz about this, with the Indian Link office taking a few calls by fans who wanted to find out if this was true.  The authorities when asked until were tight-lipped, giving us the feel that something was abuzz.
Apparently, SRK was asked, and the Sydney authorities were waiting for him to get back to them.
So, get set for SRK, Sydney!
The mighty King Khan will be here for Parramasala 4-7 October, the Premier of NSW Barry O'Farrell announced today.
He will headline a two-hour Indian variety show of music, dance and comedy – Temptation Reloaded as part of the Festival.
Parramasala is NSW's arts and culture festival centred around Sydney's South Asian population which was launched two years ago. It includes free concerts and performances, exhibitions; food and handicrafts markets, and a communities stage.
While it started off with much promise, last year's event was decidedly lacklustre, and no doubt the message was brought home loud and clear that a 'celebrity' was needed to infuse more enthusiasm.
Well, who better than SRK to bring in the bums on seats!
Mr O'Farrell observed at the announcement on July 31,"Shahrukh Khan's show will attract an audience not only of Indian origin, but will also appeal to his fans overseas including Fiji, Singapore, Indonesia and Malaysia. In addition to international visitors, we are also expecting SRK and the Temptation Reloaded show to attract more than 5,000 people from Sydney and interstate".
"Temptation Reloaded offers a unique cultural experience and it is a great event for Western Sydney with many hotels and restaurants expected to reap the tourism rewards," Mr O'Farrell added.
SRK's popularity is not lost on the Premier, a Twitter fan himself, who could not help noting that "Shahrukh Khan has more than four million Twitter followers and is one of the most popular and influential Bollywood actors".
SRK will no doubt be a coup for Dr Hari Harinath, Parramasala Chairman, who has been looking at ways to make the event more profitable since taking over last year.
Temptations Reloaded will be held at Allphones Arena Homebush on Monday 7 October.
The making of Madras Cafe
It's a long awaited spy thriller with loads of action, but will appeal only to a selective audience, admits John Abraham when describing his soon-to-be released second co-produced film.
With no confusion or ambiguity in his mind, model-actor-producer John Abraham is aggressively promoting Madras Cafe, saying it is not a multiplex movie and that he is targeting a selective audience who can appreciate it.
After his first successful production venture Vicky Donor, this is his second film and he is also acting in it.
"We are not trying to make our film a mass entertainer," John said recently. "I am an actor and can make 10 other mass entertainers, but this film is to reach out to a specific audience and I don't have a problem with that".
The political thriller is directed by Shoojit Sircar. Explaining the concept, John stated, "This is not Welcome Back or Dostana where you get your audience. For this film, you have to search for your audience. I am sure people will appreciate the effort that we have put in; at least that's the intention with which we have done it. I hope it does not go unnoticed".
Describing the movie John said, "I am sure people down south will appreciate what we have done. It's a story about an agent and the story is told from his point of view. We researched for it for six years and it has honest content. The 30-plus audience will relate to this film immediately".
Meanwhile, Nargis Fakhri is excited about her lead role in which she plays a war journalist. She says it was wonderful to learn about the real women who risk their lives on war fronts to get truth across to people.
"My experience of working on Madras Cafe was intense and interesting, like doing a lot of background work on what these women do… I think most of us watch the news and we don't really care what's going on in the world," said the 33-year-old in an interview recently.
"It was great for me to do so much research on certain events that happened… as well as learning about these amazing women that are out in the field, in a war zone risking their life to get truth out to us," she added.
Nargis believes Madras Cafe is very different from typical Bollywood fare.
"It was a wonderful experience where I play a journalist, an on-field war correspondent. This film is very different from typical Hindi films," she added.
Also part of the cast is model-turned-actress Raashi Khanna, a tinseltown beauty, but by her own admission, a geek. This graduate in English Honours from Delhi's Lady Shri Ram College is currently doing her masters in psychology. Raashi plays the wife of an army officer (John Abraham) in the film.
John is obviously proud of Madras Cafe, but doesn't want to use Bollywood's new yardstick of the Rs. 100 crore club to measure its success.
"All Rs.100 crore films are not the greatest films. There are Rs.20 crore to Rs.30 crore films that are brilliant," he said.
Well, good luck to Madras Cafe, let's hope it's a thriller at the box office.
Naseer nugget
Naseeruddin Shah has always been one of the most revered and respected veteran actors in Bollywood. So when he makes a pronouncement about anyone else in the pack, people sit up and take notice. This time Naseer had something to say about actor Arshad Warsi, with whom he worked in Ishqiya.
"Arshad is one of the finest actors we have today. He is the most secure actor in Bollywood. He is very sure about himself," Nasser said in an interview recently.
Nasser, who will once again be seen with Arshad in Ishqiya sequel Dedh Ishqiya, said his co-star doesn't take himself too seriously, a trait that he finds admirable. The Abhishek Chaubey directed 2010 Ishqiya featured Vidya Balan in the lead role, but for the sequel the director has roped in Madhuri Dixit for the female lead. He has also cast Huma Qureshi in it. Talking about the sequel, Naseer said, "We have shot almost the entire film, now the climax portion is left, which will be shot soon. The sequel has nothing to do with the first one. It's altogether a different story."
So will Dedh Ishqiya be as popular as the original, with these two bigwigs in it? Well, let's wait and see…
Riteish the romantic!
Lucky Genelia D'Souza, she seems to have found a winner in hubby Riteish Deshmukh. Their love story is as Bollywood as it can get – the Masti star made sure he sent a telegram to his wife on the day that the 160-year-old service came to an end.
"Received my 1st telegram on the last day of its service from my navra (husband). Thank u Riteish #happy me," Genelia posted on her Twitter page.
She even posted a part image of the special telegram sent by her romantic and thoughtful hubby! The telegram service faded into history on July 15.
Riteish and Genelia were rumoured to have been a relationship since they featured together in their debut film Tujhe Meri Kasam in 2003. Neither of them confirmed their romantic liaison, but they finally sealed their relationship by tying the knot in 2012. Theirs certainly seems to be an enduring love story. Apart from Tujhe Meri Kasam, the duo has worked together on the big screen in Masti and the more recent Tere Naal Love Ho Gaya. The boys of Bollywood could pick up a few romance pointers from Riteish, I'm sure!
Al's a pal, says Akshay
Of all the unlikely people watching Bollywood's buzz, would you believe Al Pacino has actually seen Akshay Kumar in a promo of Once Upon Ay Time In Mumbai Dobaara!? And apparently, Akshay's role reminded Hollywood superstar Al Pacino of his own blockbuster, The Godfather.
Naturally, Akshay is thrilled that a person of Pacino's stature noticed his film.
"It feels good that such a big star talks about our film and it's a big thing for our industry," the 44-year-old said recently.
Al Pacino played Michael Corleone, son of Vito, played by Marlon Brando, in 1972.
Meanwhile, Akshay feels that comparing him with Ajay Devgn, who played the lead in Once Upon A Time In Mumbaai, is unjust.
"We make a film for the sake of filmmaking and not to pull down someone else. I don't work thinking that I have to do better work than Ajay Devgn, I think only about my work," Akshay said.
"You should do your own work and that's important. I have never thought this way and I don't believe in competition. We are not horses that you can bet on us," he added.
Directed by Milan Luthria, Once Upon Ay Time In Mumbai Dobaara! will release soon, and also stars Imran Khan and Sonakshi Sinha.
Well, at least Al's a pal, if Ajay isn't!
Prateik's passionate pal
Actor Prateik's gently intense performance in Issaq has received rave reviews from some critics and been savaged by some others. But the one person who stands firm by the young actor's talent is Ravi Kishan, who plays a pivotal role in the film. In Ravi, Prateik has found not just an unlikely ally, but also a mentor and advisor.
Ravi, who plays a powerful role in Issaq, was resoundingly vocal against negative reviews to the film, which is director Manish Tiwary's rugged adaptation of Romeo & Juliet.
"Not liking a film is every critic's right and prerogative. Please feel free to dislike our film by all means. But why these personal comments? Why hit out at Prateik just because he has had some setbacks lately?" asked Ravi recently.
"Other actors too go through a lean phase. Prateik has worked really hard on his body language, voice and performance in Issaq. I think he has a very bright future," said the actor.
Ravi, who has assumed the role of a protective brother in the younger actor's life, feels there is a lobby operating against Prateik.
"I don't know how or why he has offended people. But there is a lot of hostility towards him. Maybe because he is not media savvy. He likes to keep to himself. That isn't a crime. Don't punish the boy for nothing. Look at the way the audience reacts to him in the theatres," he said.
For Prateik, Ravi has been "a great source of strength and support".
"I've no words to describe how much strength I've derived from just being in his company," Prateik said.
Well, good actors enjoy each other's company, so don't worry, Prateik, you've got a friend!
Prateik Babbar