What's the capital of Australia, we asked Bollywood star Parineeti Chopra on Indian Link Radio when she visited here last.
"Sydney," she said bubbling over with characteristic enthusiasm.
The loud silence that greeted her answer gave her an inkling that something was amiss.
"Oh NO it's Canberra, isn't it! Can you please erase that answer!"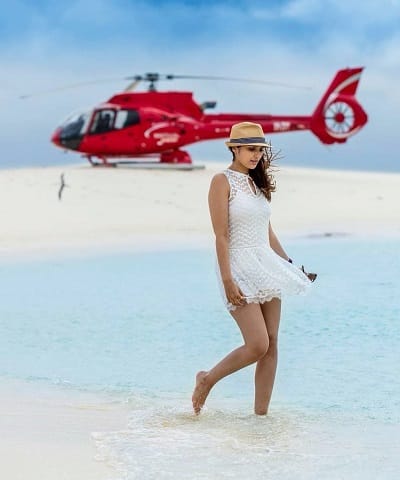 But that was over a year ago, and now Parineeti is a lot more confident in her role as "Friend of Australia".
Snippets of her videos filmed then have now been released as an ad for Tourism Australia, as both India and Australia celebrate an important national day on 26 Jan.
"I thoroughly enjoyed my time in Australia and the videos reflect every bit of fun I had there," the much-more self-assured Parineeti said at the launch in India.
"From immersing in the aboriginal culture at Uluru to the fun and frolic in Queensland, I was fortunate to have an enriching experience of two completely different sides of the country. It is undoubtedly a must-visit holiday destination," she added.
In the films, Parineeti can be seen cuddling a koala, learning to surf at the Gold Coast, getting a taste of Australia's freshest produce, enjoying a birds' eye view of Surfers Paradise on the Skypoint climb, spotting whales, watching the sunset over the Red Centre in Uluru amongst others.
But if you want to listen to Parineeti do an Aussie accent, or show off her knowledge about all things Australia, check out Indian Link's interview with her on our YouTube channel