Reading Time:
3
minutes
Fast bowler Pat Cummins on Monday conceded that the Australian men's cricket team had fallen behind in its recognition and education around racial injustice, adding that they will stand in a circle with bare feet at the start of every international series in solidarity with the anti-racism movement while also celebrating indigenous culture.
"We've decided to do the Barefoot Circle. We're going to look at doing it at the start of each series and it's a pretty easy decision for us. As soon as you try and learn a little bit about it, it just becomes a really easy decision. Not only as a sport but we as people are absolutely against racism," Cummins said as per ESPNcricinfo.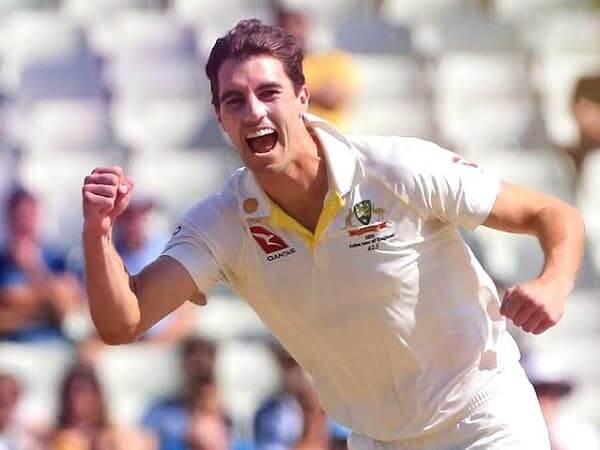 "We can probably put our hands up and say we haven't done enough in the past and we want to get better, so this is one small thing we're going to introduce this summer," he added.
The Barefoot Circle is a statement taken up by Australian cricket more broadly to connect with Aboriginal culture and the land on which matches are played. The Women's Big Bash League is using the 'Barefoot Circles' to spread the message against racism.
READ ALSO: Black Lives Matter ignored at IPL: WI's Jason Holder
Cummins said that while individual players would be free to make their own statements, including taking a knee, the Barefoot Circle had been deemed the best way for the team to begin to acknowledge that in addressing racism, both at home and around the world, they have a fair amount of work to do.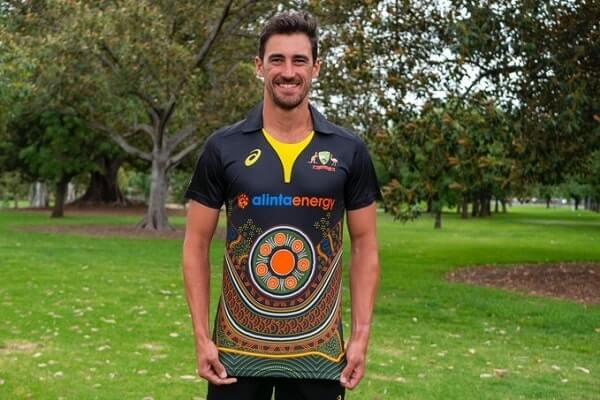 "In addition, we're going to work a lot on our education. We're trying to learn as much about our history in Australia, in particular, moving forward and look forward to doing the Barefoot Circle. I thought NAIDOC week last week in the Sheffield Shield that was quite a powerful opening day. And of course in the WBBL, seeing a lot of great acts there as well," the 27-year-old said.
Former West Indies pace bowler Michael Holding had lashed out at Aaron Finch and Eoin Morgan last month for not continuing with the knee gesture that began with the West Indies tour of England but was discontinued when Pakistan and Australia toured England. Finch had then said that specific gestures need not be done.
The Australian men's cricket team will also wear an indigenous jersey for the upcoming T20I series against India, the design of which was unveiled by Cricket Australia on Wednesday last week.
The shirt continues the storytelling of the first-ever Australia team to tour overseas when in 1868, a group of Aboriginal cricketers played 47 matches in the UK having made a three-month journey.
Designed by Aunty Fiona Clarke & Courtney Hagen, our Aussie men's Indigenous shirt pays tribute to the 1868 cricket team, who made a three-month journey from Australia to the UK by sea, playing 47 matches at some of the most famous grounds in world cricket! 🖤💛❤️ pic.twitter.com/5TGN0slCX7

— Cricket Australia (@CricketAus) November 11, 2020

The jersey has been designed by Kirrae Whurrong woman Aunty Fiona Clarke, the great-great-granddaughter of Grongarrong (Mosquito), who was one of the members of the team that played in England in 1868, designed the original Walkabout Wickets artwork that will feature on the front of the playing shirt.
It has been co-designed by Courtney Hagen, Butchulla and Gubbi Gubbi woman and Cricket Australia's Indigenous Engagement Specialist.
The artwork represents past, present and future Aboriginal cricketers, with the large circle representing Lord's and the smaller circles signify the team's various meeting places during that tour.
Australia's women's team wore a shirt with similar artwork earlier this year, while the Walkabout Wickets logo has been a feature on Test shirts and Indigenous shirts have featured in the WBBL and BBL, according to a report in ESPNcricinfo.
Australia will be hosting India in three ODIs, three T20Is and four Test matches beginning November 27.
IANS
READ ALSO: Ticket prices announced for AusVInd 2020-21