A strong Indian accent. Skinny figure. Sort of like Gandhi. Long and difficult name. Being 'different' in Australia. An Indian migrant in Melbourne.
No, we're not describing Abhishek Panchal. He's describing himself.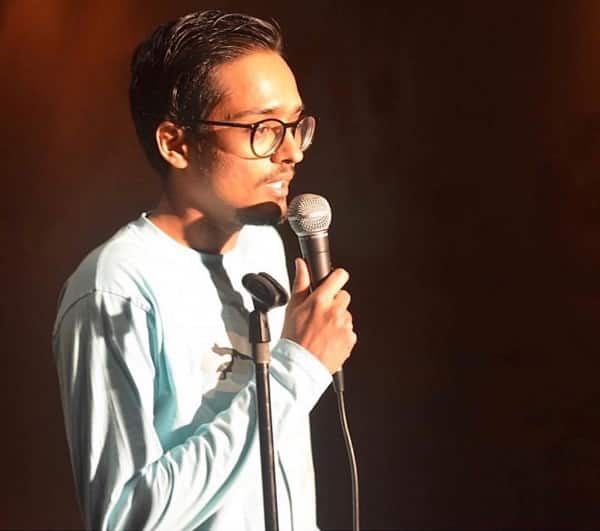 Being self-deprecatory comes naturally to Abhishek, given he is a stand-up comic. His routines based on his 'differentness' have been bringing him plenty of laughs at open mics across the city.
For example: "Hi my name is Abhishek Panchal and I'm a comedian. I'm well-known in India, where I even made the news once. Only once, 'cos my name took up the whole newspaper."
Or again: "Of course as an Indian it is very hard for me to drive here – because you guys have these things called 'rules'…"
For a young international student who came here at 18, to make it to the Melbourne International Comedy Festival at 20 is no mean feat. But he'll tell you he'd been doing The Comedy Factory in India for quite a while.
And no doubt his good-natured and warm-hearted personality has helped.
"Growing up though, I was never known as a funny guy," Abhishek told Indian Link. "I was never one who cracked jokes with friends. But I have always had these funny thoughts in my mind. I observe unique characteristics in people and in things around me and the way certain things work. One day, my brain just ran out of storage space – I just had to share my funny thoughts with the world."
The Ahmedabad boy would do open mics whenever he got a chance, and ended up getting two big gigs on university campus in India. Well received by the audience, he was inspired to do more.
But there was university to tackle first, as any 'good' Indian boy will tell you. He moved to Australia to study IT at Central Queensland University's Melbourne campus. And like a 'good' Indian boy, he finished his Bachelor's degree before the age of 21. ("I am a true Asian. #MummaWillBeProud").
Student life was filled with many achievements: he was International Students Ambassador, Students Representative, Change Champion Ambassador, Peer Advisor and a participant at the National Student Leadership forum at Canberra where he got a chance to hobnob with Prime Minister Malcom Turnbull.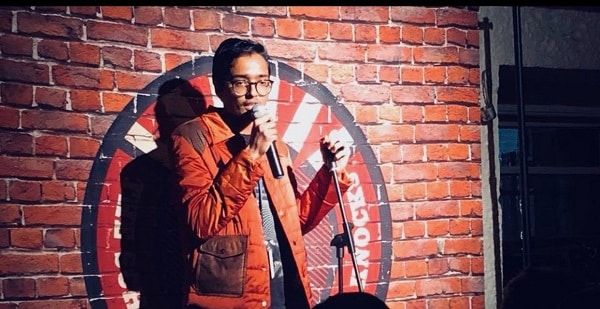 Yet with just as much determination, the budding comedian kept his passion alive on the side, striving to get better and better.
It was not easy get a foot in, he admitted. "Melbourne's comedy scene is very tricky. You need to be an extrovert, and knowing the right people helps to get spots. Most spots are offered to friends, and cultural differences also play a role at times. Still, the greatest challenge I face here is translating my thoughts to English. Some words are really funny in Hindi and Gujarati but they lose essence when translated to English!"
He gets around this by testing his jokes repeatedly with different audiences. And by watching and learning from other comedians like George Carlin and Biswa Kalyan Rath as well as some of the local comedians with whom he performs. Being a keen observer, noticing unique traits in friends and people around him, and bringing a twist to day-to-day things, helps him with fresh content, he revealed.
Today he works at CQUniversity as a social innovation ambassador, when he is not entertaining people.
"Stand-up comedy is my hobby and I love to make people laugh, but I have a keen desire to become a social innovator," he revealed. "My work is aimed at solving some of the most pressing social issues with the means of innovative technology, thus contributing to society."
Sort of like Gandhi?
Nehal Chhatrapati, Rajni Anand Luthra
Photo source: School of Hard Knock Knocks
(https://www.schoolofhardknockknocks.com)