Reading Time:
2
minutes
Using a stack of books as tripods and various rooms in the house as different locations, the cast and crew of Instagram-based web series Firsts have shot their entire second season at home amid India's lockdown.
Conceptualised, written, and executed by the cast and crew from their respective homes, Firsts season 2 narrates the love story of a couple, Aman and Tanya, which meets online in the middle of the COVID-19 lockdown. The series has been written by Pranav Tonsekar.

Recalling their lockdown shooting experience, real-life couple Kriti Vij and Pranay Manchanda would describe it as "the best way to put our idle minds to use".

"I realised a lot can be achieved in this lockdown with a good idea, a smartphone, and a husband!" said Kriti Vij, who essays the role of Tanya.

Pranay Manchanda, who has starred as Aman and directed the show, shared: "The most fascinating part of the lockdown-shoot was the DIY aspect of it. Our tripod was a bunch of old books with a cassette case on top, some of our locations in the house were different corners of the same room, and our elaborate on-location crew was each other."

Aman, a fun-loving marketing executive, and Tanya, a software developer and an optimist, are stuck in their respective homes amid the ongoing lockdown. They cross paths on dating platform Bumble.
Firsts is available on Dice Media's Instagram channel. The first season alone has garnered 16 million views so far. Firsts centres on high school romances, depicting the stories in short, minute-long episodes.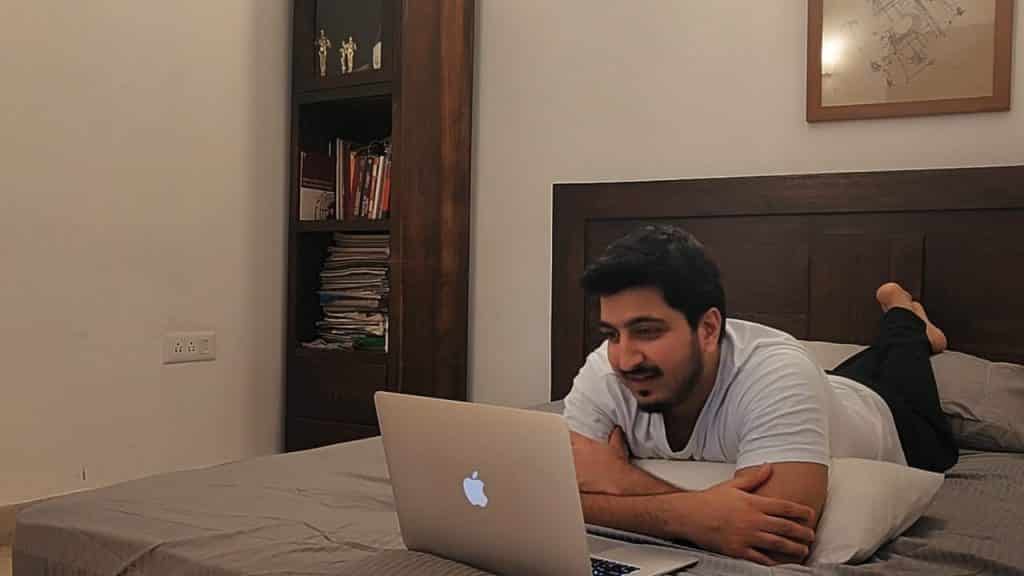 READ ALSO: Upcoming Netflix and Amazon Prime shows