Not often do I get to see an Indian musical stage performance that is inspired by a true love story from days gone by. Bollywood Central's first solo production, Foreign Star of Bengal tells the love story of an Armenian girl and a Bengali boy in Calcutta.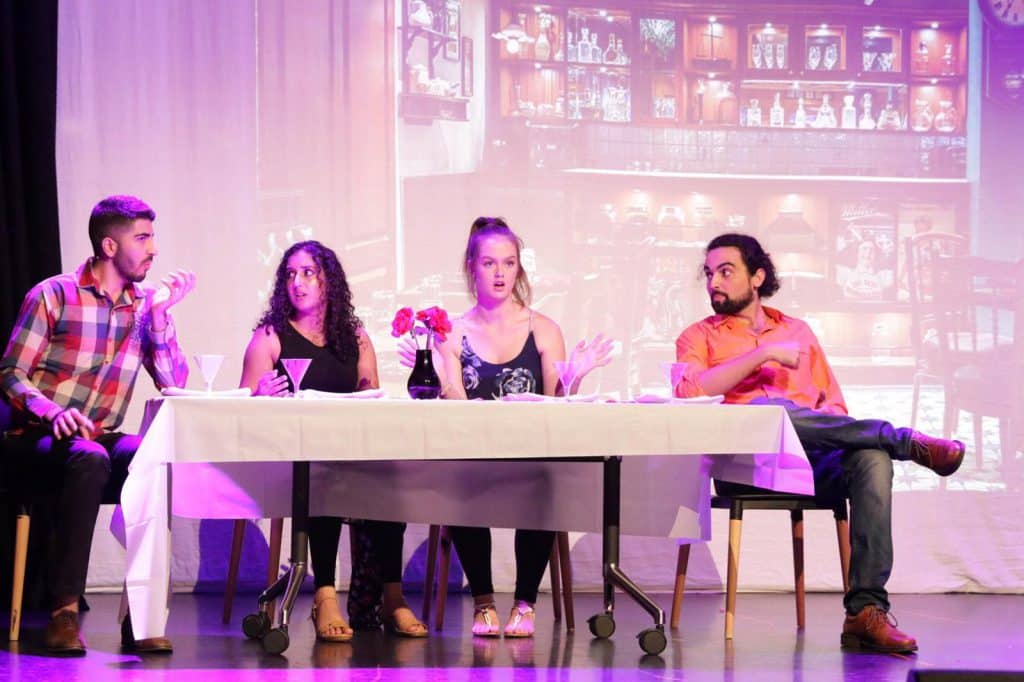 A young Bengali architect, Samir, who is restoring old buildings, gets worried when the old music teacher Taa Maa, living in Apartment 6 has not opened her door to her young students for the past few days.
After much reasoning, coaxing and bribing of the security guard, he manages to enter the house. After the initial misunderstanding between the old music teacher and Samir is resolved, it is flashback to another era when Tai Maa was a young Tatevik. It's the 1960s.
We are introduced to the Fantastic 4 who are four friends. Among them is Tatevik, a young girl of Armenian background, living in Calcutta. Entwined in this are the Don of Calcutta and his sweetheart cum dancer Anwari Begum, who befriends the Fantastic 4.
This is also a time of unrest and the rise of Communism in Calcutta. Amidst the love, friendship, kinship and turmoil, the Armenians in Calcutta hold on to their traditions and this becomes the main point of conflict as the Armenian girl falls in love with a local Bengali boy.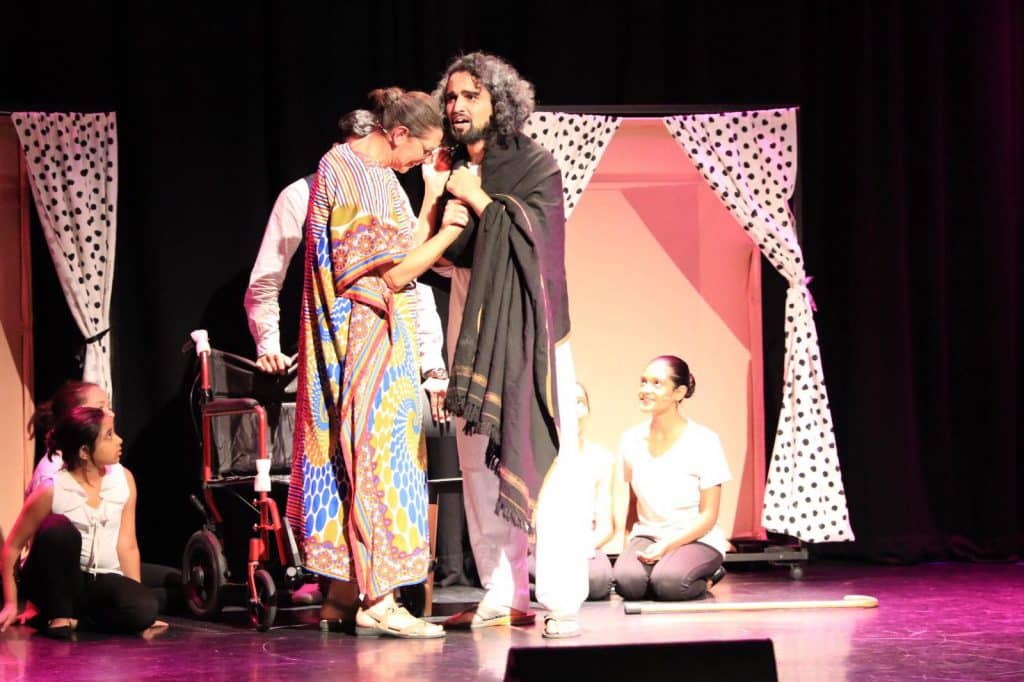 The story unfolds as the audience is taken on a journey of Calcutta in the 1960s and the present. This back-and-forth drama is depicted with deftness and artistry.
This is a rare story that has not been explored before. The production is a dazzle and vibrant display of song, dance, cultural diversity, human insensitivity and friction, and of love and pain. Lovers of Bollywood music were entertained with songs from old and new blockbusters with great enthusiasm.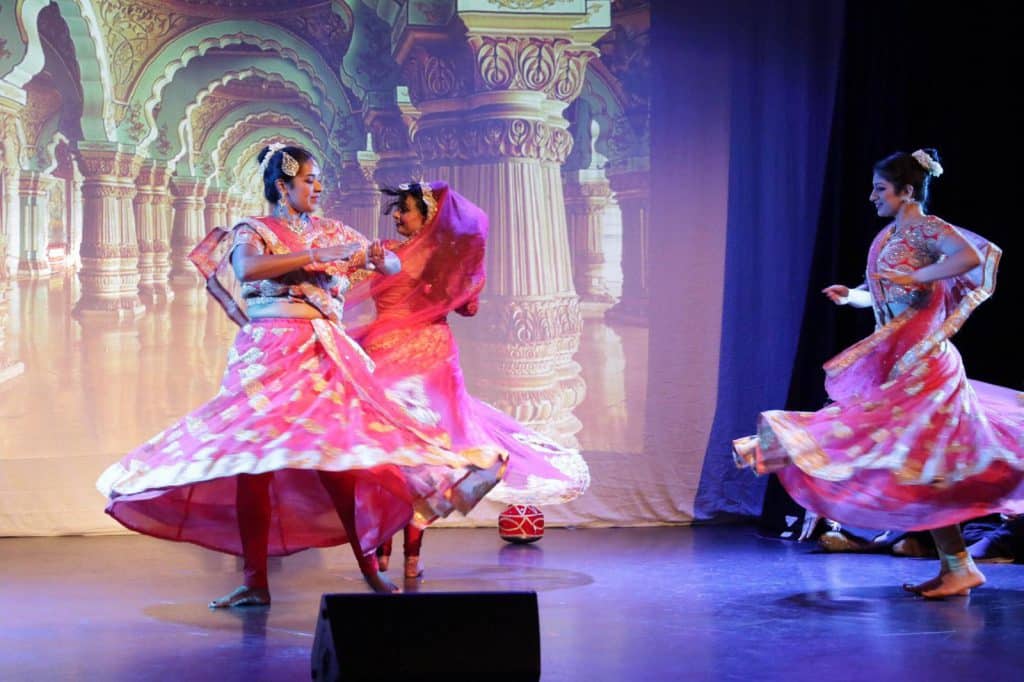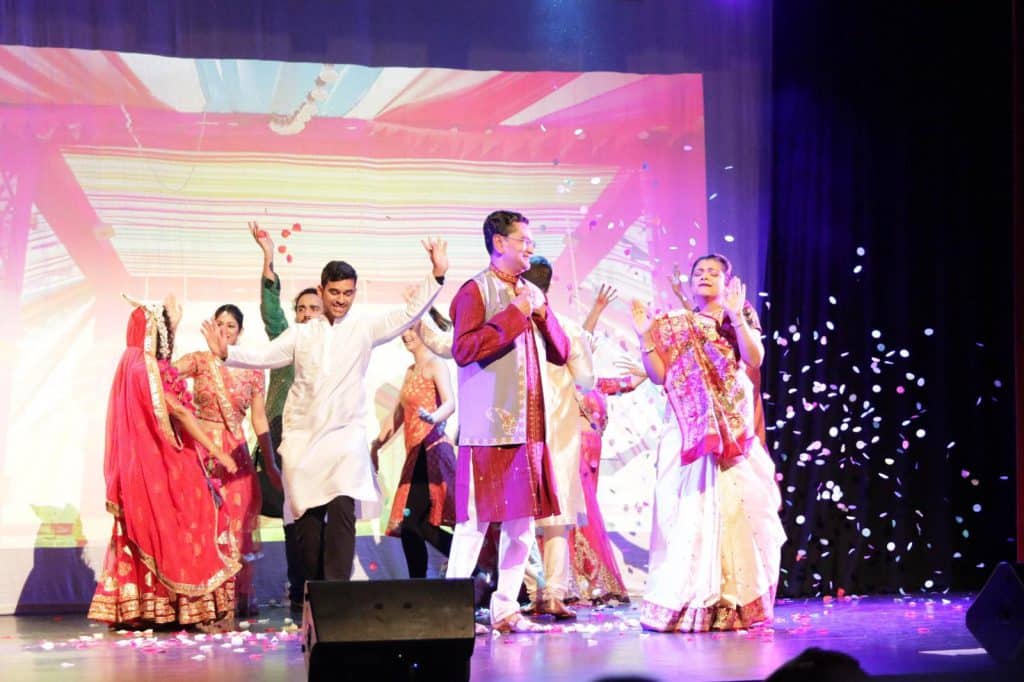 In the words of the director of Foreign Star of Bengal, Shabnam Tavalok, the casting process including not having all the cast at the same time was the biggest challenge. For example, finding the young lead Tatavik was a struggle. But then, out of the blue dropped the angelic voice of Piper Escot for her first audition. Shabnam admitted to taking on more than what she should have by directing, acting and dancing.
Shabnam was drawn to the production as soon as she heard Gagandeep Singh sing the theme song Mera Dil when they met at a cafe.
What is interesting about this production that Arvind Baswan brought to stage, is that the cast and crew members are from diverse backgrounds and the performers do not necessarily play their own ethnicity. Of the actors, I would like to make special mention of Piper Escot and Gunjeet Singh who played the Don.
On a personal note, I learnt much about the Armenians in India and that there are about 150 Armenians who still live in Kolkata. Not only that, I was surprised to know that the first Indian settlements in Armenia was around 149 BC!