Reading Time:
6
minutes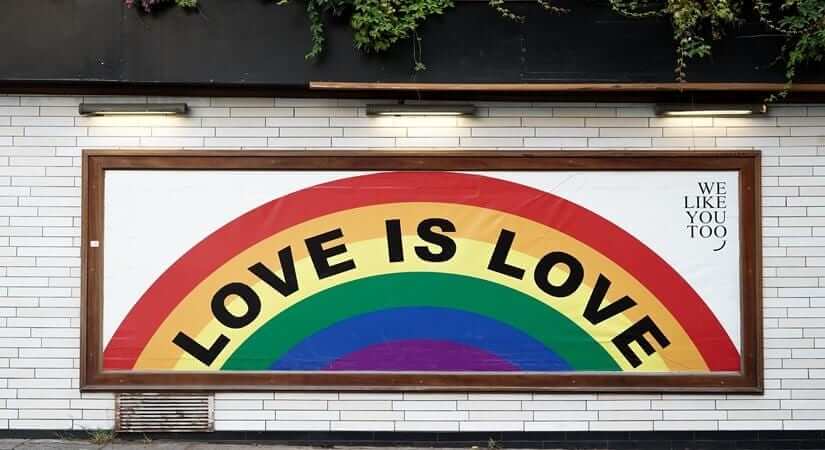 Pride is full of colours, sounds and a whole lot of character. In celebration of Pride, here's a round-up of some essential LGBTQIA+ audiobooks and shows, either written by members of the community, or talking about finding identity and being confident in themselves.
Social distancing has restricted the colourful festivities, but one can always tune into Pride by listening in. Whether you want to educate yourself, relate to a love story or just hear the rainbow, here are a few titles you can tune in to on Audible.in and Audible Suno.
Azaad Awaaz
(Created by Sikhya Entertainment, Narrated by Mozez Singh)
Azaad Awaaz is a 10-episode series from Audible Suno hosted by filmmaker Mozez Singh. In a series of powerful interviews, Mozez and his guests celebrate life's most important pursuit: the freedom to be and love who you are. Hear the dreams, hopes, triumphs, struggles, and joy of India's LGBTQIA+ community and its allies. With talent like Vicky Kaushal, Richa Chadha and Sushant Divgikar (Rani Ko-He-Nur), this show offers you all the colours of the rainbow.
Shikhandi and Other Queer Stories They Don't Tell You
(Written by Devdutt Pattanaik and Narrated by Rajiv Dadiya)
Queerness isn't only modern, Western, or sexual, says mythologist Devdutt Pattanaik. Take a close look at the vast written and oral traditions in Hinduism, some over 2,000 years old, and you will find tales of Shikhandi, who becomes a man to satisfy her wife, Mahadeva, who becomes a woman to deliver a devotee's child, Chudala, who becomes a man to enlighten her husband, Samavan, who becomes the wife of his male friend, and many more. Playful and touching, these stories, when compared with tales of the 'Mesopotamian Gilgamesh', the Greek Ganymede, the biblical Sodom, or the Chinese "cut sleeve" emperor, reveal the unique Indian way of making sense of queerness. Devdutt Pattanaik's book on Audible.in builds on profound ideas that our ancestors shared butthat we have rarely inherited.
Ae Dil Hai Complicated
(Created by Arre, Narrated by Neena Gupta)
'Ae Dil Hai Complicated' is a 24-episode series hosted by Neena Gupta. The series explores the very edges of modern love and relationships. Spanning secret sex lives, open marriage, polyamory, missing parents, almost lovers and everything in between, this series explores the intimacies of real stories and confessions from Arré writers across the country.
You Do You
(Narrated by Tan France, Nikki Levy, Gigi Gorgeous and more)
Jump into Pride with Tan France (Queer Eye), Nikki Levy, and seven fabulous storytellers as they share true tales of exploring, embracing, and celebrating queer identity. 'You Do You', brings Audible.in Members a collection of uplifting, raw, and hilarious stories from queer actors, comedians, and personalities. Co-hosted by French-tuck aficionado and super-stylist Tan France and storytelling maven Nikki Levy, 'You Do You' is a fierce, unfiltered celebration of LGBTQIA+ realness. You'll hear live stories from RuPaul's Drag Race fave D.J. "Shangela" Pierce about seeking some Beyoncé healing after a fateful death-drop injury, Janine Brito (stand-up comedian and writer for Netflix's One Day at a Time) who made a curious calendar purchase as a tween, and Emma Willmann (Crazy Ex-Girlfriend) growing closer to her sister through heteronormative wedding planning.
Queer Eye for the Straight Guy
(Written and Narrated by Ted Allen, Kyan Douglas, Thom Filicia, Carson Kressley, Jai Rodriguez)
The OG Fab 5 is back with all the life advice you need. Imagine this: Five eminently stylish and hilariously witty gay men (authoritative experts in food and wine, grooming, decorating, fashion, and culture) invade your life, assess your strengths and weaknesses, and make you better dressed, better groomed, better mannered, and a better cook, living in a better home. This is what 'Queer Eye for the Straight Guy' does each week on one of the hottest TV shows in memory, as the Fab 5, turn an everyman frog into an every-girl's-dream prince. Packed with bonus materials, this audiobook brings them up close and personal, with quotes from the show, hip tips, and candid interviews with the guys.
Naturally Tan
(Written and Narrated by Tan France)
In this heartfelt, funny, touching memoir, Tan France, star of Netflix's Emmy award-winning Queer Eye, tells his origin story for the first time. With his trademark wit, humour and radical compassion, Tan reveals what it was like to grow up gay in a traditional South Asian family, as one of the few people of colour in South Yorkshire. He illuminates his winding journey of coming of age, finding his voice (and style!) and happily marrying the love of his life – a Mormon cowboy from Salt Lake City.
The Animators
(Written by Kayla Rae Whitaker, Narrated by Alex McKenna)
In the male-dominated field of animation, Mel Vaught and Sharon Kisses are a dynamic duo, the friction of their differences driving them: Sharon, quietly ambitious but self-doubting; Mel, brash and unapologetic, always the life of the party. Best friends and artistic partners since the first week of college, where they bonded over their working-class roots and obvious talent, they spent their 20s ensconced in a gritty Brooklyn studio. Working, drinking, laughing. Drawing: Mel, to understand her tumultuous past, and Sharon, to lose herself altogether. A funny, heartbreaking novel available on Audible.in, this is a story of friendship, art, and trauma, 'The Animators' is about the secrets we keep and the burdens we shed on the road to adulthood.
The Carpet Weaver
(Written by Nemat Sadat; Narrated by Abhishek Ajay Sharma)
Afghanistan, 1977. Kanishka Nurzada, the son of a leading carpet seller, falls in love with his friend Maihan, with whom he shares his first kiss at the age of 16. Their romance must be kept secret in a nation where the death penalty is meted out to those deemed to be kuni, a derogatory term for gay men. And when war comes to Afghanistan, it brings even greater challenges – and danger – for the two lovers. From the cultural melting pot of Kabul to the horrors of an internment camp in Pakistan, Kanishka's arduous journey finally takes him to the USA in the desperate search for a place to call home – and the fervent hope of reuniting with his beloved Maihan. But destiny seems to have different plans in store for him. ntimate and powerful, 'The Carpet Weaver' is a sweeping tale of a young gay man's struggle to come of age and find love in the face of brutal persecution.
David Bowie Made Me Gay
(Written and Narrated by Darryl Bullock)
A groundbreaking book from Audible exploring the breadth of history of recorded music by and for the LGBT community and how those records influenced the evolution of the music we listen to today. From Sia to Elton John, from Billie Holiday to David Bowie, LGBT musicians have changed the course of modern music. But before their music – and the messages behind it – gained understanding and a place in the mainstream, how did the queer musicians of yesteryear fight to build foundations for those who would follow them? David Bowie Made Me Gay is the first book to cover the breadth of history of recorded music by and for the LGBT community.
READ ALSO: Books to read during Pride Month