Reading Time:
3
minutes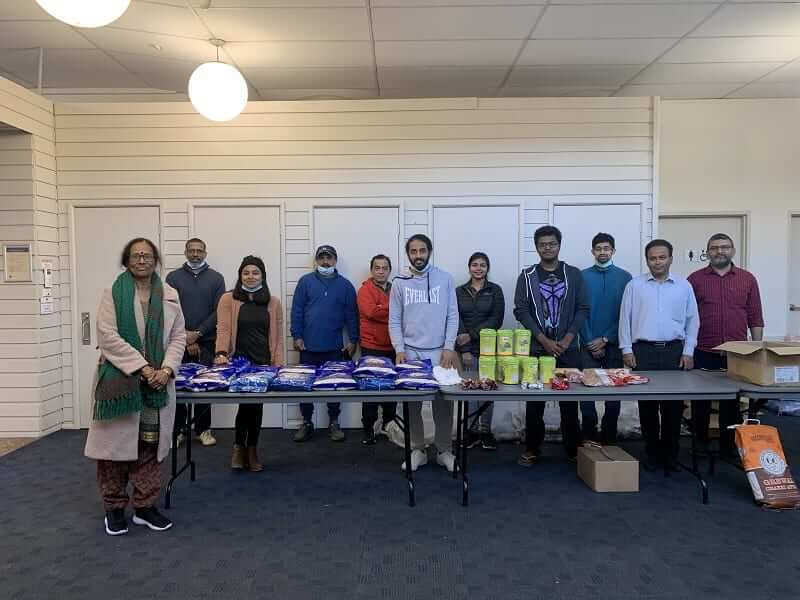 "I came here to Sydney in the beginning of 2020 to start uni as part of the Feb intake," said Adarsh Mohan, a Masters' student in Western Sydney University. "We have had quite a bizarre journey so far in 2020. Contrary to what we were expecting, we ended up staying indoors attending online classes first, even before we got to know what Sydney was like."
Adarsh was a volunteer in Sydney Malayalee Association's Onam event this year.
He added, "Six months in, we have started lectures at uni, but we still don't properly know the country that we are in."
It's been a very different Onam as well for Adarsh this year – as it has been for Sydney's Malayalee community of which he is now a part.
Just as the pandemic upturned every other festival, Onam was no different. Instead of celebrating with a sit down sadya (scrumptious meal) wearing traditional handlooms and finery, amidst flower carpets and heaps of colour, Onam this year was celebrated with grocery kits and pre-packed meals – to be distributed amongst the international students who are facing much hardship during the Covid times.
Grevillea Hall in Wentworthville was abuzz with volunteers briskly sorting out rice, atta (wheat flour), chick peas, dal (lentils), pickles and biscuits – provisions for a month for each beneficiary. And the flow of students was incessant for the whole of the afternoon. Another station was set up for students in Wollongong.
Volunteering at the event myself, I was amazed at the stories I heard – riveting and much more intense and saddening as compared to Adarsh's.
A group of nursing students who wished to remain anonymous, said, "It is really challenging for us. We came here for the bridging course. Once our course finished, we were moved to visiting visa. However we are trying to save up every penny as there is no work; and we can't return to India either." They were very thankful for the assistance that was provided in terms of food provision.
Speaking to Indian Link, John Jacob, the Secretary of the Sydney Malayalee Association, said, "We are trying our very best. We have been able to support a number of recipients through our many support networks. For example, our emergency assistance packs were distributed to 455 students. These kits contain food items that are sufficient for a single person for 21 days. We have provided 5450 meals to overseas students and or families that deserved help, on top of what have been distributed today. We are also providing rental assistance for those who are financially struggling due to COVID-19."
He advised that their funding comes from a variety of sources including a NSW State Government grant, and donations from various organisations and individuals etc.
Sydney Malayalee Association (SydMal) has been in the forefront, helping and caring for the wellbeing and safety of the community. Community Response Teams (CRT) made up of dedicated volunteers from the Malayalee diaspora have been functioning for the last six months, helping the needy.
Asked about what prompted them to join in the team of volunteers, Adarsh and his friends Krishnapriya and Sona said, "We have been quite active in the social realms whilst doing undergraduate studies back in India. Haven't come across the social fabric in Sydney as yet because of the pandemic, but we could clearly feel that there is something missing in our lives. When we saw this venture advertised, there was no way we could let it go. This is the socially responsible outing we were looking out for – we are glad to be helping people in hardship."
They were all wearing masks as per the 'new normal' but the sparkle in their eyes said it all – that the pandemic can't put off the fire in them.
READ ALSO: Shashi Tharoor is a surprise guest at Sydney Onam event