Reading Time:
3
minutes
Life lessons learnt during childhood and an increased sense of social responsibility laid the foundation for Jyot se Jyot, Jyoti Kamthe's community initiative in Truganina in Melbourne's west.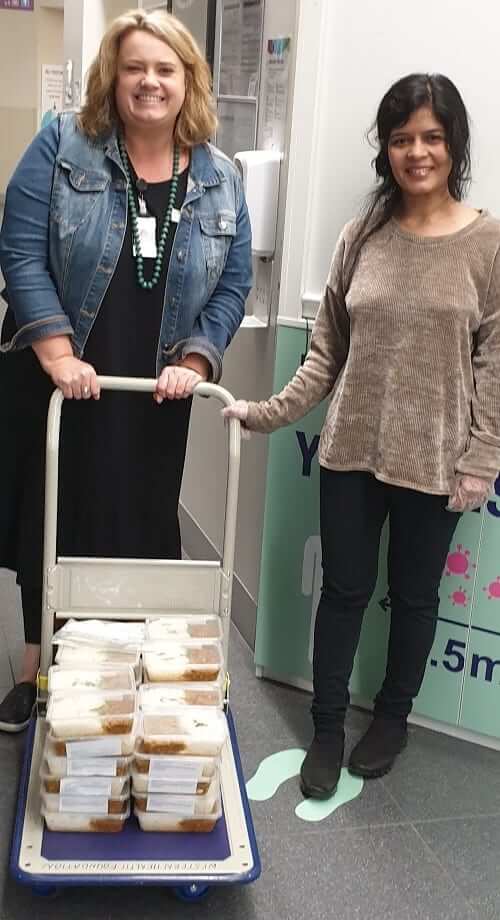 Working in collaboration with Wyndham Park Community Centre, Let's Feed and Uniting Wyndham & Werribee, Jyoti utilises her cooking skills to provide vegetarian meals that support vulnerable Victorians.
Since April this year Jyot se Jyot has prepared and packaged around 2100 meals, around 200 soup containers, and around 200 packs of desserts including 85 homemade choc-chip muffins, ice cream tubs and Halwa.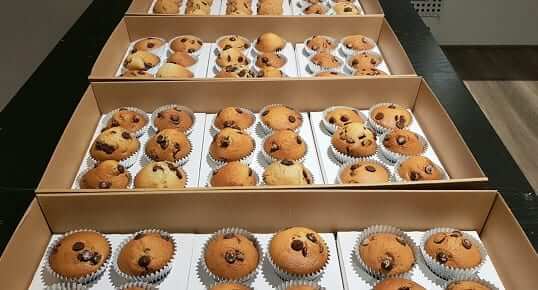 READ ALSO: RMIT Indian Club supports Melb students with free groceries
"Growing up in Pune in India, my father taught us to give back to the community, in whatever way we can," Jyoti told Indian Link. "He led by example and we grew up watching him contribute time, effort and resources to many causes."
It was as a uni student years ago that she thought of Jyot se Jyot (literally, light a lamp to light another), but it was only later in life that she got an opportunity to realise this dream.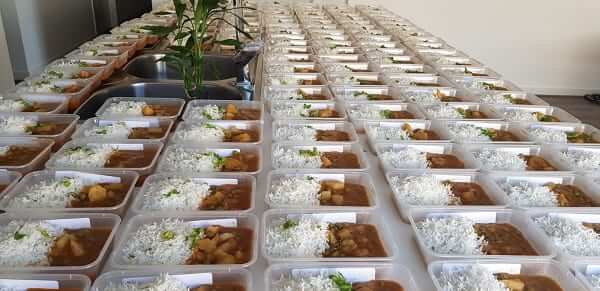 "The recent lockdown seemed like a great opportunity to utilise my kitchen space and knowledge of food regulations to good use."
Now Jyoti cooks around 100-125 meals every weekend, on her own, for the homeless, for those in isolation or in hardship, and for frontline workers. Her 9-year-old daughter Jiya helps.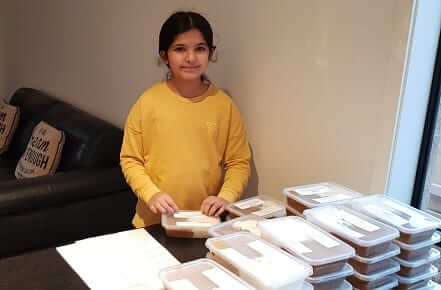 The effort initially started to supply fresh meals to health care workers at Sunshine and Footscray Hospital during the first wave of COVID-19. Jyoti's delicious curry and rice combo was well received by the overstretched community.
Getting the green light from her local council to operate from her kitchen, helped widen her reach.
Soon, support from the community started trickling in, with donations from individuals, organisations and businesses.
"Community support has been the key in keeping this initiative going," said Jyoti as she thanked all those who help by dropping off ingredients, dealing with logistics and delivering the meals.
READ ALSO: MHFA Victoria supports the community during Melb lockdown

While some might find themselves spread out thin from this massive endeavour, good-natured Jyoti Kamthe calls it an enriching experience.
"We are amidst a pandemic and only right attitude and collective efforts can help us tackle this situation wisely. We are blessed to be able to make a little difference by serving meals to beautiful souls who are in real need. Each week's experience is enriching, humbling and full of enjoyment," she declared.
For the long-term survival of the initiative, secure funding or long-term partnerships with similar organisations is on the plans. Jyot se Jyot meanwhile continues to proactively keep the flame going.