Reading Time:
4
minutes
After the whirlwind month that was August, the Indian Australian community may see their September schedules seemingly lacking glittery events. However, fear not, for your weekends will be all about celebrating new faces in the community.
We all know that FOMO is not our friend, so why not save some of these dates to bring colour to your calendar!
Take a look at our What's On schedule to find out more about these and other Indian Australian events taking place in the month of September.
In case we've missed your event, drop us a line at editor@indianlink.com.au and we'll gladly include it here.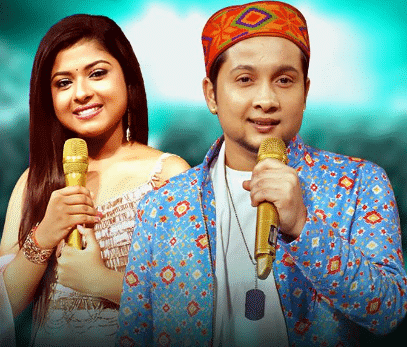 ENCORE!
While the Bollywood stars of IFFM are back in Bombay, Australia will be serenaded this month by both legends and upcoming voices.
A maestro of Punjabi music, Gurdas Maan is already in Australia for a tour not to be missed. With his discography adored by young and old, the legend has kicked off his tour in Brisbane before heading to Perth this weekend. Book your tickets quick to hear this sher roar in a concert hall near you!
Although we borrowed him for a bit from our 'neighbours', Ali Zafar has etched his name into the hearts of many Indians for his suave cinema presence and magnificent singing ability. See the star take the stage this month with all invited to duet with one of Bollywood's most famous dulhas.
Pawandeep Rajan & Arunita Kanjila of Indian Idol fame are making their way down under. This dynamic duo has won the hearts of millions worldwide with their solos and duets garnering countless views on YouTube. See the singing sensations perform live on stages across the country this September.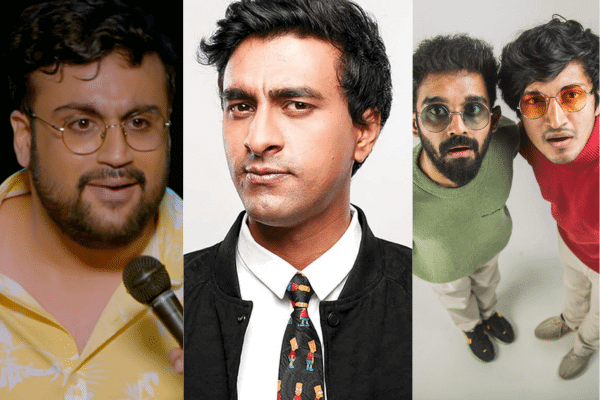 JUST FOR LAUGHS
This month, several Desi Boys of India's comedy scene are ready to tickle ribs around Australia.
Renowned businessman-turned-funny man Atul Khatri is kicking off his tour this month, bringing the jokes that have made him one of India's most celebrated comedians and an internet sensation. Seems like Karunesh Talwar is spicing up stages for Australian audiences with his show Adrak Ka Swaad. For Harsh Gujral, his words look to be his greatest weapon as he brings his tour Jo Bolta Hai Wohi Hota Hai. Buckle up as Space Cadet Varun Thakur is taking comedy to new heights with his stand-up show headlining halls around Australia. Finally, Abishek & Nirmal could be the perfect pair to round off the end of the month with some laughs with their show The Reel to Real Crowdwork.
The only question we're left with now is when will we see more Desi Girls bring their comedic best down under?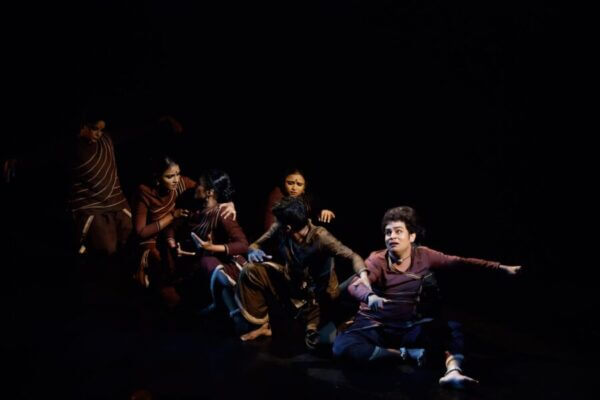 LOCAL STARS AND CONSTELLATIONS
The Australian Indian community has never been short on local talent, but September is showcasing some of the brightest gems in the performance arts sphere.
This month, several homegrown diamonds of dance are dazzling in community halls, bringing to Aussie audiences the best of both traditional and contemporary styles. Western Australia-wallahs, Timeless India is inviting you to immerse in the cultural kaleidoscope of Indian dance, music and poetry. From Manipuri Drum Dances to Dandiya, the show takes traditional performances and moulds them to contemporary tastes.
For stage buffs in Sydney, Natya Malai: Part II follows on from its predecessor in May that celebrated local Bharatanatyam artists. The ongoing series is actively supporting rising stars in classical Indian dance and audiences will be treated to performances that are preserving the spirit of traditional art forms.
If classical performances aren't for your palate, Agathi: Refugee may be more your speed. The contemporary dance production presented by Apsaras Arts Dance Company Singapore amalgamates several performing art styles to powerfully shed light on the experiences of refugees. The show is redefining expressive storytelling but still lingers with the essence of Bharatanatyam, adding a hint of familiarity for Indian audiences.
For the budding artists nationwide, this could be your chance to capture Australia with your creative work. Visual art has always been an incredible tool to reframe negative stereotypes, and Art Against Ageism is doing exactly that. Organised by the Australian Multicultural Community Services, the competition is open to artists of all ages, but entries must be submitted by Sept 10. Be quick to send in your artistic tributes!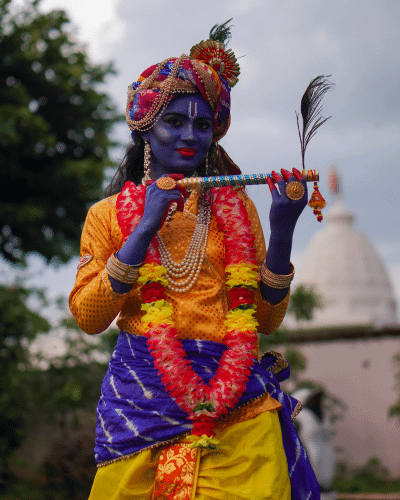 FESTIVAL FERVOUR
With September marking start of the Hindu festive season, Janmashtami takes place in the first week of this month. The auspicious festival is uniting Hindu communities across Australia with celebrations featuring kids' fancy dress competitions, home tableaux, Rasleelas, and Dahi Handis. Have a look at the agendas of your local temple to see how your community is celebrating Janmashtami.
There's also Ganesh Chaturthi of course – and the Marathi community are gearing up with home decorations (have you received an invite yet from a Marathi friend?), social events and visarjan plans (immersion into water of deity).
To those celebrating, Milad-Un-Nabi is also round the corner.
As well this month, the Sydney community's annual Paada Yatra, organised by the Hundu Council of Australia; join in this walkathon from Sydney Murugan Temple to Shri Venkateshara Temple.
To be honest, September seems to be the cool-off period for many Indian-Australian arts and entertainment royals. But brace yourselves for October: some stages around Australia will soon be getting a taste of Coachella!
If these Indian-Australian events don't seem like your cup of chai, there's plenty more happening around you in September!
To find out where, head to our What's On section.