Reading Time:
2
minutes
Amidst a fierce backlash from multicultural groups, the government seems to be back peddling from their Budget 2020 announcement that all those applying for partner visas, including their permanent resident sponsors, will need to undergo mandatory English language testing.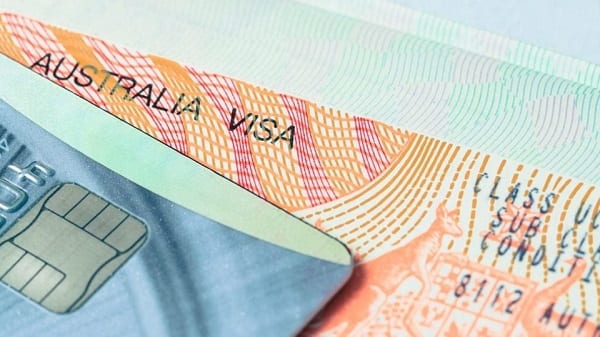 Many have called this move regressive, reflecting the abhorrent White Australia policy of the past. (The White Australia policy starting in 1901 effectively stopped all non-European immigration into the country and contributed to the development of a racially insulated White society. This policy was progressively dismantled between 1949 and 1973.)
Announced in the budget on 6 Oct, new partner visa applicants and permanent resident sponsors will be required to have 'functional level English'. Applicants will need to be able to demonstrate this through the completion of 500 hours of free English language classes through the Adult Migrant English Program (AMEP). The changes will come into effect in late 2021.
But 24 hours after the announcement, amidst stinging condemnation by multicultural groups and the Labor Opposition, the Acting Minister for Immigration Alan Tudge told The Sydney Morning Herald and The Age that nobody would be barred because of the new requirements.
If no one is to be barred, then what is the point of this policy? The government's rationale is that English language proficiency is imperative for the easy assimilation of New Australians, and enables them to maximise their opportunities here; that knowledge of English is a vital tool for social and economic inclusion, and that it's also important for people's safety, particularly for women, to be aware of their opportunities, rights, and protections in this country.
READ ALSO: New English language requirement a hark back to White Australia Policy?
Agreed that there is a need for learning basic English, but to tie that into partner visa approval is a draconian way to implement this requirement.
The current COVID times are creating enough pressures on new migrants. Struggling under the pressures of changed work and lifestyle conditions, mental health challenges arising from isolation are also a cause for concern. To have another pressure point thrust, albeit only in the future, will create additional frustration.
Clearly, this is going to affect the lives of thousands. Currently, there are 100,000 partner visa applications still to be processed, with a wait time of 27 months. Adding English level testing for both applicants and their sponsors will only add to the bureaucratic red tape – the government has made mention of extra resources being allocated towards the administration of this scheme.
There is no clarity either about what exactly is meant by English language testing. If one can speak and understand English but writing is a challenge, is that a fail? Or if one can write but there are gaps in the verbal communication, will that be a problem?
English language testing to allow for a better migration experience may perhaps be a good thought, but it seems to be one that has not been thought through well. Community consultation with input from multicultural sectors can allow for a more practical rollout rather than one dimensional decision-making in the Dept of Immigration office in Canberra, distanced from the realities of the situation.
READ ALSO: Changes in Australia's permanent migration program for 2020-21