Reading Time:
4
minutes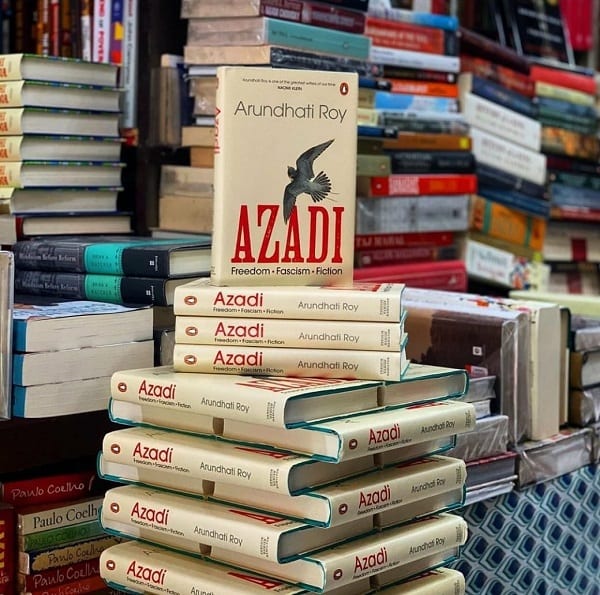 When Arundhati Roy's first novel God Of Small Things was published in 1997, it won the Booker Prize and made her an overnight celebrity.  Not long afterwards, Roy turned to political and environmental activism, and her non-fiction and fiction since then – including her second novel Ministry of Utmost Unhappiness published in 2017 – have been deeply coloured by it. 
AT A GLANCE
Arundhati Roy's new book Azadi : Fascism: Freedom: Fiction is a collection of essays stemming from her involvement with political and environmental activism
In this book, her critique of growing intolerance in India is commendable, but the analysis is undermined by simplistic and sweeping statements
Her latest book Azadi : Fascism: Freedom: Fiction is a medley of her articles, talks and essays produced over the last couple of years, collected under the title 'Azadi' – she claims it is a catcall for freedom amidst growing authoritarianism and fascism in India. There are no surprises here as most of the chapters have been published previously or are available on YouTube.  She addresses a raft of subjects in this anthology, although they all converge ultimately on the subject closest to her heart at the moment: the Kashmiri call for freedom, Azadi, that began roughly around 1989.
However much one sympathises with her critique of growing intolerance in India, violence unleashed in Kashmir or the tragic predicament of the refugees in the North East – to name a few – I am not quite sure who her audience is here.  The articles are, to put it politely, polemical, shrill and peddle fear.  I'm not for a moment defending the awful vigilante lynching of individual Muslims that is occurring across northern India in the name of cow protection or whatever, but her singling out of the Modi government for all the ills of the country past and present just doesn't cut it. 
There is no context and she makes sweeping statements with no attempts to substantiate them. She flails any which way and purports to speak with authority about everything from world history, capitalism, combat aircraft and the Rafale deal to Hindu nationalism – without proffering much evidence – by using data selectively to suit her arguments.  As an academic and a trained social scientist, I despair when novelists and other writers suddenly decide to dabble in politics and morph overnight into political commentators!  They plunge headlong into social commentary and pontificate no end without a proper understanding of context, history, social forces, international economic currents et al.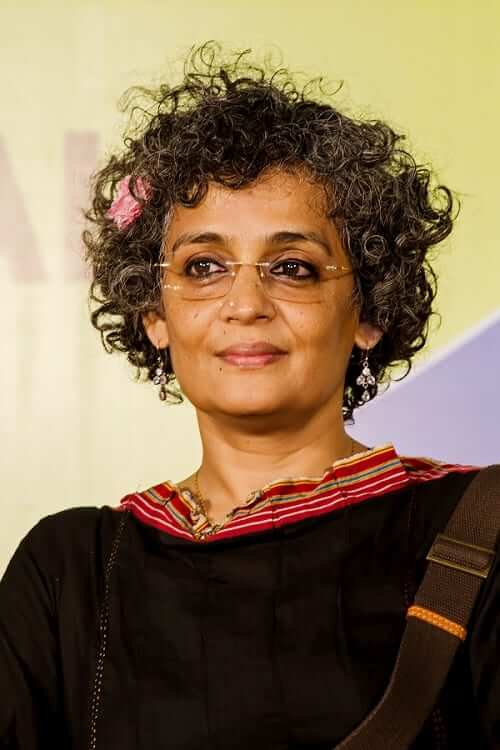 READ ALSO: Mission Bengal: How the state went from 'Laal Salaam' to 'Jai Shri Ram'
Everything flows in Roy's case, from her political activism.  I do laud her pounding at the injustices in Indian society – for God knows they are stark and unconscionable. Societies need gadflies like her to remind us of the abuses of power that go on all the time; the collusion between the powerful at the expense of the vulnerable.  We can feel her indignation as she riles against capitalism.  Yet, her writing, however powerful, remains a polemic, and the indiscriminate thrashing at everything around her leaves one frustrated. 
By far the chapter on the very contentious CAA and the NRC – especially as they were meant to address the problem of citizenship in India's North East – was the most engaging and poignant.  However, even here, some good analysis is undermined by rather simplistic and sweeping statements such as 'people converted to Islam to escape caste'. Serious scholars know that it was not that simple.  Why did people in Iran convert from Zoroastrianism to Islam when there was no caste?  So obsessed is she with painting Modi and the BJP government as fascist, that she keeps equating it with the Third Reich – which can be quite grating, to say the least. 
Using words to tarnish everything associated with Modi as 'anti Muslim' – for instance, her characterisation of the Howdy Modi event in Houston as '60,000 people of Indian origin cheering Modi government's 'wickedness' and the treatment meted out to Muslims', is hitting below the belt and extremely dishonest.  There are reasons why the Indian diaspora organised such an extravaganza [including the one in Sydney by the Indian community here]  – and that it has more to do with heralding themselves as having arrived from a successful nation – than anything to do with Modi or BJP per se.
One can begin to understand her powerful argument in favour of the Kashmiri call to shake off the Indian yoke – but to argue that successive governments in India have deliberately kept the Kashmiri pandits in terrible conditions in camps in Jammu in order to 'stir their anger and understandable bitterness into a mephitic brew with which to stir India's narrative on Kashmir' is cruel in the extreme.  By the time she eulogises Imran Khan's 'statesmanship' and sings China's praise for its handling of the COVID crisis (while slamming India), she had lost me. 
Arundhati Roy, Azadi: Fascism: Freedom: Fiction, Haymarket Books, Chicago, 2020.
READ ALSO: The Secret of Jahanara Begum