Reading Time:
3
minutes
For the first time since its conception in 1906, the iconic Old War Office of UK's World War II era Prime Minister Winston Churchill will open its doors to the public as a luxury hotel on September 29 after its restoration by the Hinduja Group.
Raffles London at the Old War Office (OWO), which will open with 120 rooms and suites with luxury residences, restaurants and spas, had tied up with the Hindujas after the UK's richest Indian-origin group had acquired the building opposite Downing Street over eight years ago.
"When we came to Whitehall, the team were blown away by the size and beauty of this majestic building. No expense has been spared in bringing it back to its former glory and paying homage to its heritage, whilst breathing new life into it," said Sanjay Hinduja from the Hinduja Group.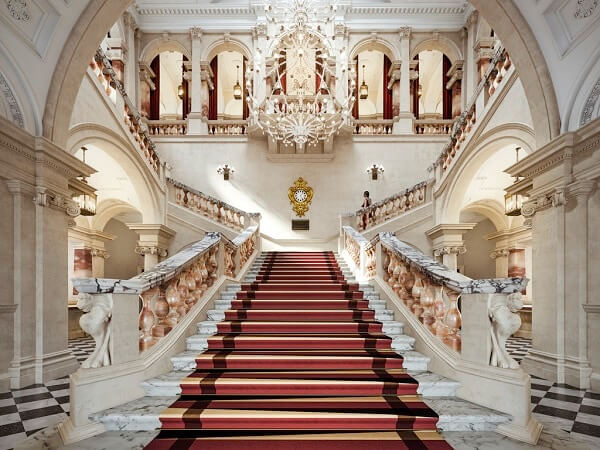 "Along with Raffles London at the OWO, we hope to create a legacy that is both timeless and unsurpassed."
The extravagant makeover has been done with the help of hundreds of artisans, restoring historic interior elements, including delicate hand-laid mosaic floors, oak panelling, glittering chandeliers, and a marble staircase.
The most historically significant areas of the building are the Heritage Suites, former offices of influential political and military leaders including Winston Churchill, David Lloyd George and Sir Richard Haldane.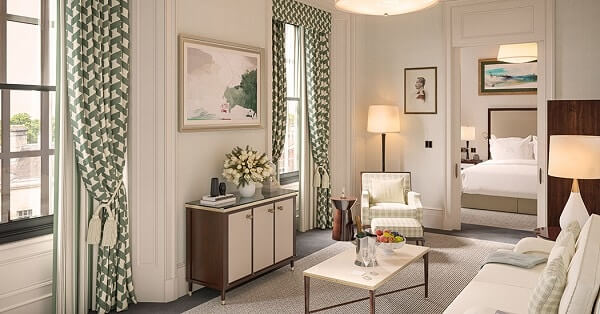 A number of these will be available for exclusive reservations as 'The Whitehall Wing'. This six-bedroom suite will occupy the west wing of the building and can accommodate up to twelve guests – one of the largest luxury hotel wings available in London.
"At Raffles London, the history of the former Old War Office lives on, through its splendid architecture, carefully chosen interior design and expansive Heritage Suites," said Philippe Leboeuf, Managing Director of Raffles London at The OWO.   "We are excited to provide guests with the highly personalised and intuitive service for which Raffles is known the world over. Visitors will be spoiled for choice with the eclectic array of world-class restaurants and bars in an unrivalled location."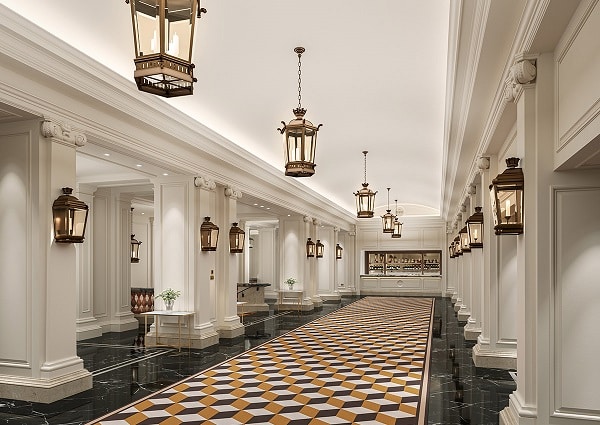 Further outlets at the hotel include The Drawing Room, a relaxed all-day dining lounge overlooking Horse Guards, and Pillar Kitchen, a wellbeing-focused outlet that will go beyond healthy food, tailoring meals akin to workouts by focusing directly on individuals' specific needs.
A night's stay here will set you back at least £1,100 (around A$2,115).
The OWO was designed by British architect William Young, and it has served as backdrop in many films and series, including The Crown on Netflix recently, and James Bond films.
It was here that the idea for James Bond was born – when writer Ian Fleming worked in the building as a British naval intelligence officer.
READ ALSO: Luxury getaways close to Mumbai