Reading Time:
3
minutes
With the end-of-year holidays coming up, now is the perfect time to start planning your next global adventure. If travelling to India, you've probably got Mumbai on your itinerary – the city that never sleeps, India's Dream Factory.
Or you might be from India, planning your annual India holiday.
Either way, here's something you might want to do after doing all the rounds of the tourist's Mumbai: take in a quick but luxurious getaway.
Maharashtra and its neighbouring regions offer some exquisite destinations for a lavish holiday, each getaway to transform your escape into an extraordinary experience. These destinations are not merely a change of scenery; it's a curated selection of sumptuous moments, designed to heighten your senses and rejuvenate your spirit.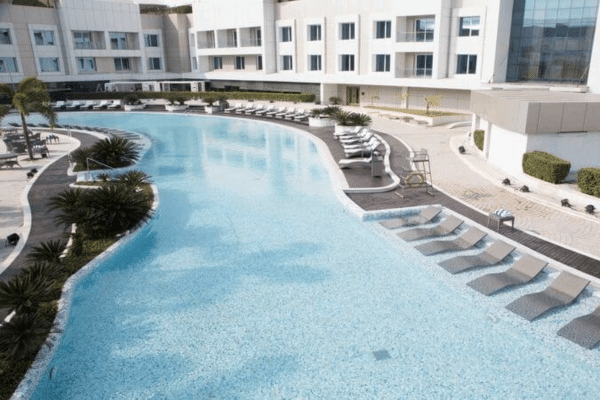 Deltin Daman: Into serene shores
Nestled in Daman, right beyond the border, Deltin Daman offers a myriad of experiences that extend beyond its well-known attractions. Immerse yourself in the inviting sands of Jampore and Devka beaches, where the soothing touch of the Arabian Sea sweeps away concerns. Journey into history at attractions like the historic Fort of Moti Daman and the storied St. Jerome Fort. Treat your palate to the delights of authentic Portuguese cuisine and local seafood delicacies at the charming beachfront eateries.
Daman is approximately 3.5 hours by road, and 2.5 hours by train, from Mumbai.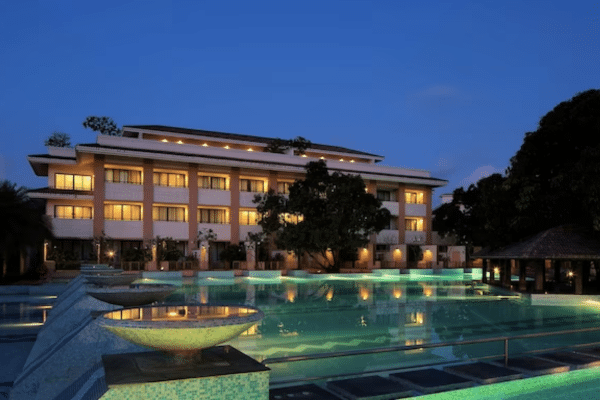 Radisson Blu Resort and Spa, Alibaug: Deluxe rejuvenation
Just a short drive from Mumbai, this upscale resort is a haven of luxury and relaxation. Immerse yourself in the pristine Alibaug beach or unwind by the sparkling pool. The in-house spa offers rejuvenating treatments and massages for the ultimate pampering experience. Savour gourmet cuisine at the resort's restaurants, offering a variety of international and local dishes.
Alibaug is about an hour's ferry ride from Mumbai (less by speed boat).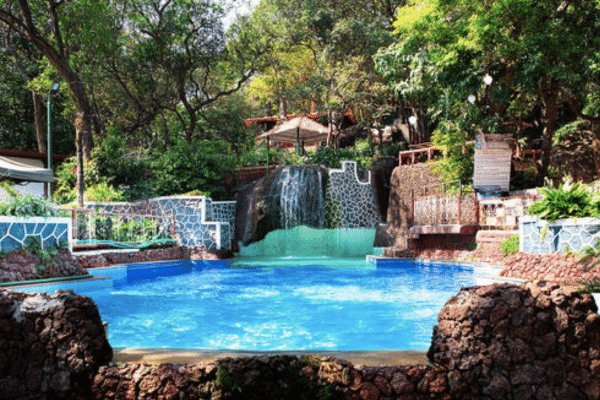 Horseland Hotel and Mountain Spa, Lonavala: Cloud nine!
Nestled in the picturesque hills of Lonavala, this hotel offers a tranquil retreat from city life. Stay in elegant rooms with panoramic views of the lush green surroundings. The Mountain Spa provides a range of wellness therapies and treatments to revitalize your senses. Enjoy a fine dining experience at their multi-cuisine restaurant.
Lonavala is about an hour's drive from Mumbai.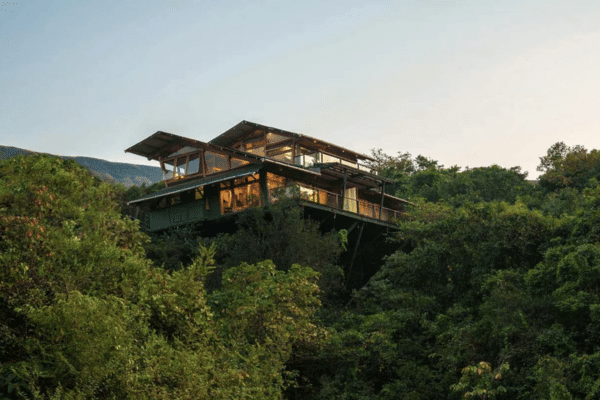 The Machan, Lonavala: Escape to the treetops
Experience a unique blend of luxury and nature by staying in stunning treehouses perched amidst the lush canopy. Many accommodations come with private outdoor Jacuzzis, allowing you to soak while enjoying panoramic vistas. Savour gourmet meals delivered right to your treehouse or dine at the hilltop restaurant with sweeping views. Enjoy stargazing sessions from your private deck, creating romantic and magical moments.
Lonavala is about an hour's drive from Mumbai.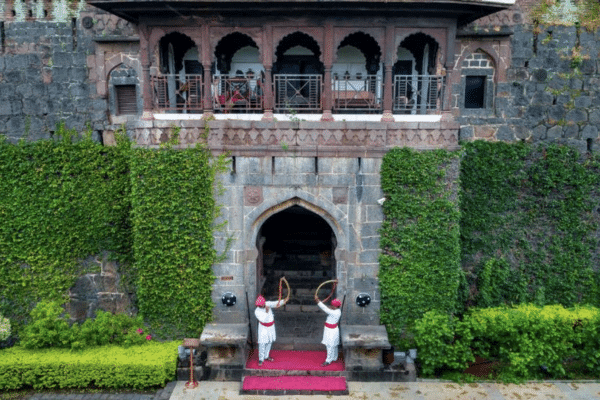 Fort Jadhavgadh, Pune: A royal heritage experience
Just outside Pune, Fort Jadhavgadh is a 300-year-old fort turned luxury heritage hotel. Stay in opulent rooms and suites with antique furnishings. Explore the fort's history and architecture with guided tours. Savour the traditional cuisine of Maharashtra at the fort's restaurants. Pamper yourself with rejuvenating spa treatments.
Pune is an hour's flight from Mumbai, 4 hours by train, and 3 hours by road.