Reading Time:
2
minutes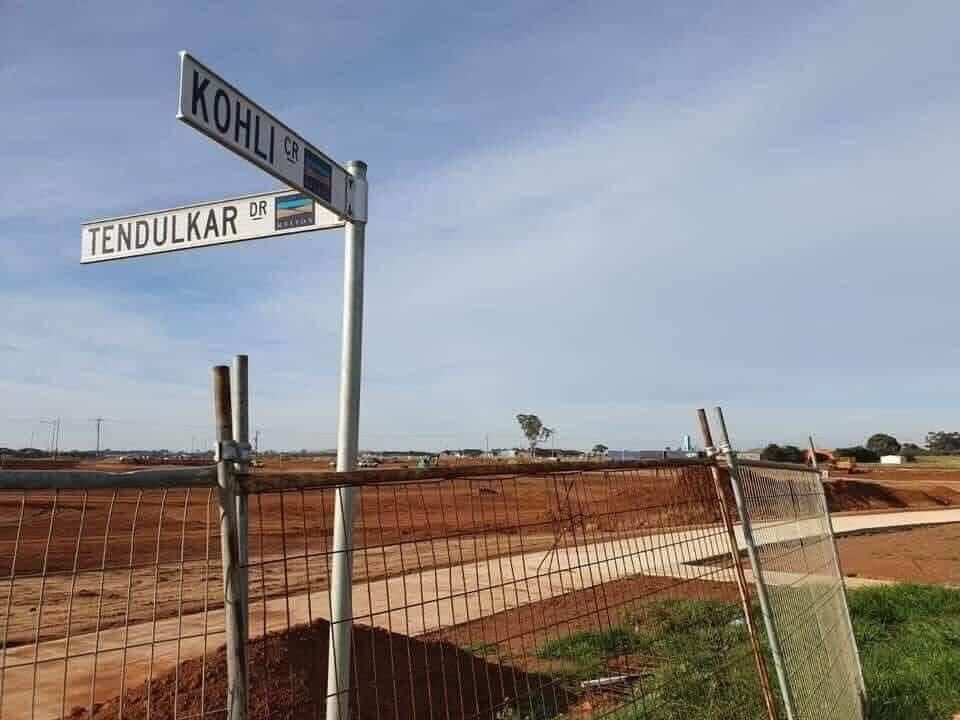 Cricket proved yet again to be a crowd puller when a residential land developer in Rockbank, Melbourne decided to name its streets after famous cricketers around the world.
Located in the growth corridor of west Melbourne the Accolade Estate proudly boasts of Dev Terrace not far from Miandad Street and Kohli Crescent next to Tendulkar Drive.
Laurie Nash, Gary Sobers, Imran Khan, Steve Waugh and many other cricket legends have made it to this 'estate of fame' where the interest in buying properties has reportedly spiked.
Aussie great bowler Glen McGrath also attended the initial launch of the project in November last year. Construction activity is underway and according to developers Resi Ventures almost 400 lots have been snapped up in the first 8 stages with more land likely to release soon.
Khurram Saeed, one of the directors of Resi Ventures along with co-director Anthony Braunthal initiated the idea of naming the streets after cricketing heroes and several names were submitted to the Melton Council for approval. 
Some of the proposed names like Don Bradman, Dravid, Dhoni, and Alan Border were not approved due to various reasons. In Don Bradman's case the popular cricket legend already had a street named after him so it could not be repeated.
Kohli, however, made it to the list: the most expensive street is named after India's favourite batsman. The street will overlook an active green space with 50,000sqm of wetlands featuring a park shaped like cricket balls with stumps.
Khurram, who hails from Pakistan, is an avid cricket fan. He migrated to Australia when he was 10 years old and has played cricket all his life. Anthony is the grandson of Aussie sporting legend Laurie Nash, and hence the entrance to the estate is named after the Australian Test cricketer and Australian Rules footballer.
"At Resi Ventures we saw that a large portion of our buyers were from the Subcontinent namely Pakistan, India, Bangladesh and Sri Lanka – so we thought wouldn't it be great for the purchasers if they got to live on the street that was named after their cricketing hero," said Elissa Hayes, marketing manager.
The company logo says it all, "We love bringing land to life."
According to her there has definitely been a lot of engagement due to the cricket connection.
Photos of the street names have now gone viral and have led to much comment on social media.
One property buyer who did not wish to be named said it wasn't just the street name that attracted him, it was also the proximity to the train station and the shopping centre that was scheduled to open nearby that made him invest in a designer townhouse. As a die-hard fan of cricket, he was delighted, however, to acquire the much sought-after street address.
READ ALSO: Virat Kohli only Indian in Forbes top 100 highest-paid athletes