Yuva Sangeetha Margam is a group of Sydney's up and coming talent that has arrived and is ready to perform on the big stage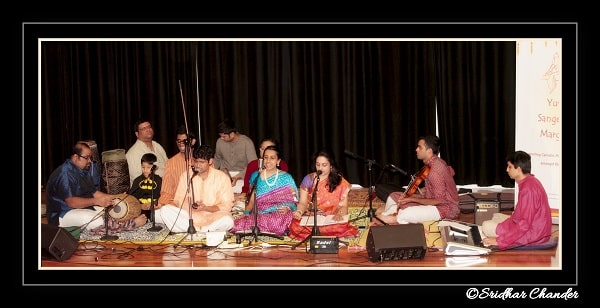 Yuva Sangeetha Margam could easily be classified as the crème-de-la crème since they have already put in the hard yards already to learn every nuance of the 'kutcheri circuit'. They have youthful exuberance, energy and enthusiasm in abundance. Most of them had their initiation into the world of Carnatic music at the hands of senior musicians and gurus who are Sydney-based, but have since looked at receiving advanced training further afield from senior professional artistes in India.
Among other things, YSM has embarked on a project of hosting thematic events and festivals to commemorate the legendary composers and 'vidwaans' of yore. The Syama Sastri Day celebration was an inspired choice and performers glorified him recently by singing his creations.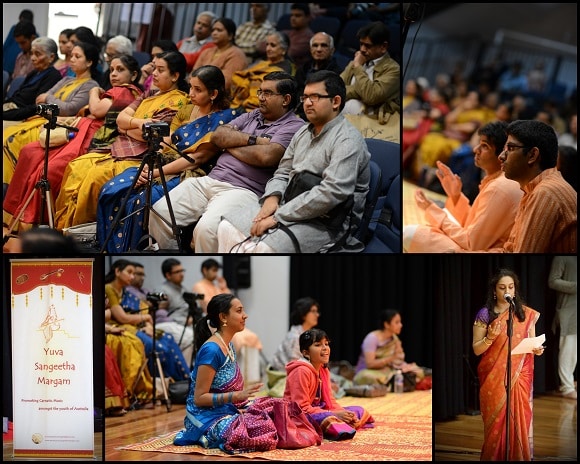 Blacktown Arts Centre resonated with beautiful melodies and ear pleasing music from over a dozen youthful performers who were vying with each other to create a niche for themselves. The full-house auditorium reverberated to the 'swarajatis', 'ragams', 'neravals' and 'swarams' rendered to Syama Sastri's creations by the performers. The accompaniments on keyboard, mridangam, violin and kanjira were no less creative and demonstrated mettle and their craft.
Syama Sastri (1762-1827) was the oldest among the trinity of carnatic music, with Saint Thyagaraja and Sri Muthuswamy Dikshitar being the other two. He is credited with composing over 300 krithis in Telugu and Sanskri, and he was an ardent devotee of Goddess Kamakshi. His creations were embellished with his mudra "syama krsna" and he was the first to compose in a new form of "swarajati" musical genre.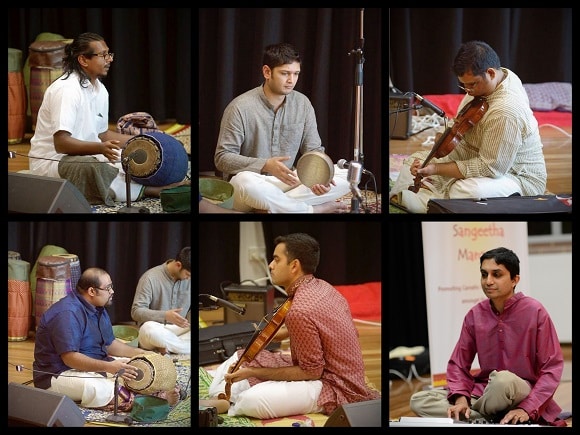 It did the performers great credit to have ventured into rarely sung ragas such as 'Ahiri', 'Paras' and 'Janaranjani', but they revelled in rendering "Madhyamavati", "Todi" , "Saveri", "Anandabhairavi","Ritigoula" and "Lalita" all of which stood out. There was a group rendering of "Kamakshi swarajati" in raga 'Yadukulakamboji' and 'mangalam' in 'Kalyani' raga which was definitely the climax of an evening rich in entertainment.
As is to be expected, the musical field in Australia is somewhat crowded and getting opportunities to perform regularly on stage is a privilege that is not available to every musician. It is no wonder that YSM was founded in 2011 by a band of youngsters (aged 15 to 30) led by Krishna Ramarathinam, with a view to providing a platform to showcase their talents. This group has gone from strength to strength in four years, having acquired the wherewithal to organise events, discuss aspects of music, associate themselves with visiting artistes from India, gain exposure, arrange lecture demonstrations from the experts, inviting and encouraging promising newcomers. YSM organisers have mobilised funding from various sources as well as contributing themselves to acquire sound systems and digital recording equipment, they are to be applauded for their efforts.
Collage photos by Sridhar Chander and V.V Ramesh