Reading Time:
5
minutes
Indian diplomatic circles have been rocked by a judgment by the Federal Court of Australia ordering former High Commissioner to Australia Navdeep Suri to pay more than $189,000 in compensation to his former domestic employee Seema Shergill, who has accused him of unfair working conditions.
India has reacted angrily to this judgement, with experts saying it could have far reaching implications for diplomatic immunity and jurisdiction.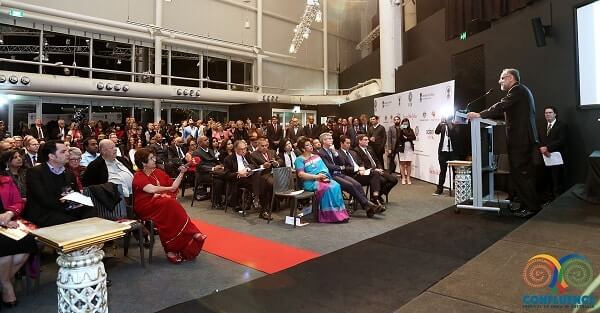 Background
The case against former High Commissioner Navdeep Suri was run pro bono by law firm Clayton Utz. While the Federal Court has adjudicated that a $189,000 is owed in unpaid wages, a further hearing will be held next year to determine the additional penalties which Suri must pay for his multiple breaches of the Fair Work Act.
Clayton Utz had alleged that when Mr Navdeep Suri Singh was appointed Indian High Commissioner in Australia in 2015, he brought their client Seema Shergill with him to live and work at his official residence in Canberra. Mr Suri took her passport away from her while forcing her to work 17.5 hour days – cooking, cleaning, washing and gardening for Mr Suri and his wife – seven days a week, for over a year, without a single day off.
She was paid less than $10 a day, sent directly to an Indian bank account set up by the High Commissioner; he also forbade her from leaving his residence. As per Clayton Utz, she was frightened, knew no-one in Canberra, spoke and read no English, and without her passport had no way of leaving or returning home. Eventually Ms Shergill ran away, and after sleeping rough found assistance from the Fair Work Ombudsman and the Salvation Army.
Seema Shergill  was referred for pro bono assistance by the Trafficking and Slavery Safe House Program at the Salvation Army. Clayton Utz commenced unpaid wages claim under the Fair Work Act.
This is quite ridiculous. Allegations being made 7 years later, fines coming up ex parte – doesn't speak too highly of the Australian systems.

— Mrigank Tripathi (@mtripathi) November 10, 2023
On 3 November 2023, Justice Raper of the Federal Court of Australia found that her employment conditions "bore no resemblance to what one would expect under Australian law", and that Mr Navdeep Suri Singh had committed "significant breaches" of employment law.
Furthermore, Justice Raper also found Mr Suri was ineligible to claim foreign state immunity (because Ms Shergill did not work for the High Commission itself), or diplomatic immunity (as the engagement of a domestic worker was not an official function of his position). Mr Suri was ordered to pay $136,276, plus a further $53,427 owing in interest on that amount since 2016.
What has been a significant finding in this case has been that even after an official has left their diplomatic post, there is no diplomatic immunity available to protect former diplomats against Australian employment law claims by their domestic workers.
The Suri case resonates with a similar case in 2013, when another Indian woman, Sangita Richards, lodged a complaint in the US alleging that her employer Devyani Khobragade, India's Deputy Consul General in New York, had failed to pay her minimum wage for her service as domestic worker at the diplomat's residence. Khobragade was arrested by the US authorities and strip searched, which triggered a diplomatic row between New Delhi and Washington DC. Richards later got asylum and subsequently American citizenship.
India reacts
India has strongly questioned this decision against High Commissioner Suri. Arindam Bagchi, the spokesperson for India's Ministry of External Affairs, called the allegations against Mr Suri "false" and in a media briefing said, "A service staff of the High Commission of India in Canberra wilfully deserted her post in May 2016, a day before her scheduled return to India.
She was holding an Official Passport and Australian Diplomatic Visa. Since then, we have repeatedly requested Australian authorities to locate and repatriate her to India.
We have learnt that she has made allegations against the then High Commissioner, and an ex-parte judgement has now been issued by an Australian court", he added.
"Let me reiterate that we reject any locus standi of Australian authorities to adjudicate on matters concerning such India-based service staff of the High Commission. Any grievance that she may have has to be suitably redressed only in India," Mr Bagchi said. He added,  "Her conduct and false representations give rise to suspicions that all this has been motivated by her desire to permanently stay in Australia, and in which she seems to have succeeded."
In his briefings, Bagchi also expressed the Indian government's concerns that this was an ex-parte court judgement.  "We are taking up the matter with Australian authorities. We would urge Australia to uphold its obligations under the Vienna Convention on Diplomatic Relations, particularly in relation to diplomatic immunities and privileges," he said.
According to Adelaide-based senior lawyer and law lecturer Eugene Reinboth, "The Federal Court of Australia is a superior court which has strict rules stipulating when a matter can proceed ex-parte. Service of proceedings needs to be proved and the respondent notified of hearings to provide ample opportunity to participate in the proceedings. If the respondant deliberately chooses not to respond, that will not prevent the matter from progressing. The respondent takes a calculated risk in not participating in the proceedings. Furthermore, jurisdiction is one of the first issues a Court considers.  If respondents choose not to make submissions as to jurisdiction, then they do so at their peril. The Court must consider and decide that it does have jurisdiction. It did so here. The Court has allowed the parties 14 days from judgement to apply to vary the declarations and orders made. It is open, of course, for Suri to appeal."
Sources have also pointed out that the court judgment was based on the premise that Seema Shergill was employed in a private capacity in non-diplomatic household, which was inaccurate. They pointed out that she travelled on an official passport and that the Australian government had given her a diplomatic visa and identity card to show that she was in service at the High Commission of India. Eugene says the Court carefully considered this and found that the facts diverged from what the documents purported to portray.
Indian sources claimed that India-based diplomats and staff are paid salaries as per Indian scales and that this judgement was seemingly in violation of the Vienna Convention on Diplomatic Relations. Eugene indicates that after referring to the Foreign States Immunities Act 1985 (Cth) and associated legislation the Court adopted the reasoning of the United Kingdom Supreme Court in Reyes. There a Filipino woman was employed as a domestic worker for a Saudi diplomat in London. The Supreme Court in circumstances very similar to this matter held that the immunity provided by the Convention did not apply.
It remains to be seen what further steps will unfold.
Read the full judgement here.
READ ALSO: Gopal Baglay appointed as India's High Commissioner to Australia