Reading Time:
4
minutes
Three of Sydney's most talented Bharatanatyam dancers presented Natya Malai: Part 1 (A Garland of Dance), in an intimate affair on Mother's Day weekend.
It was staged at the Bankstown Arts Centre on 13 May.
On a stage adorned with flowers and under Lord Nataraja's watchful eye, dancer Poorvaja Nirmaleswaran started her recital with a beautiful and invigorating Ganesha Vandanam.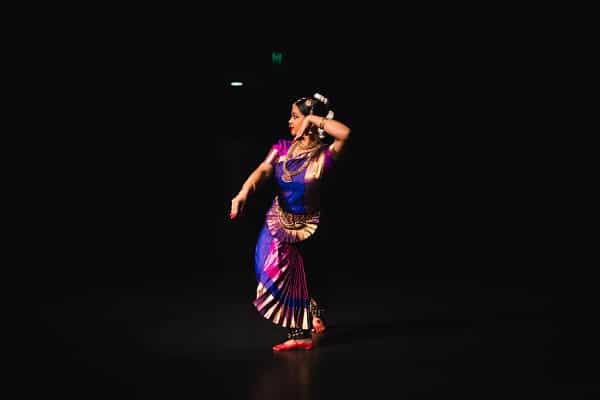 Her presented items reflected carefully curated highlights of her journey in dance, in the format of a traditional margam. Poorvaja started her training at the age of 5 under Guru Krishna Segaram, completed her arangetram in 2009 and now performs widely across Sydney and Chennai – a big inspiration for young and upcoming dancers. She draws on her passions for the Tamizh language, and the Ramayana Keerthanam performed as her main piece reflected her studies of the Kamba Ramayana. In this item, a mother tries to coax her little one to sleep, and in doing so she recounts to him Lord Rama's numerous conquests. Poorvaja's abhinaya was a delight to behold, switching easily between a mother's adoration and exasperation to the various characters in the Ramayana. A highlight was her padam Netrandhi neerathile, with the wonderful surprise of having the music recorded locally in Sydney at Peach Tree Labs, by talented local artists Anitha Iyer (vocals), Agalya Pavalan (Violin) and Pallavarajan Nagendran (mridangam). Poorvaja credits this as an uplifting experience. Her thoughtful and sensitive choreography showcased the escalation of the nayika's disbelief at the thought of her beloved's dalliance's with another woman; from initial mere curiosity to an unsettled disquiet as she mulls over her lover's excuses, wondering, could they be true?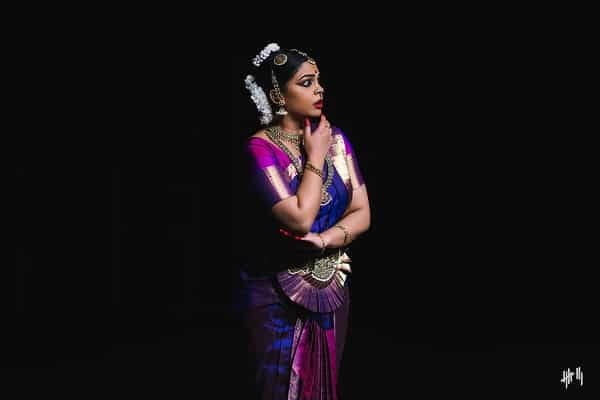 The second half of Natya Malai by Niraivadhi Fine Arts spotlighted mother and daughter duo Hamsa Venkat and Vishakha Iyer and their work Bandhanam – a sophisticated and nuanced expression of the complexities and multifaceted webs that intertwine the connections we share with each other and our environment. Being asked to come together with differing dance styles was a point of amusement for the pair. The creative process, arguments and all, was important in bolstering their personal relationship through dance – which led to this theme. At age 16, Vishakha is a young standout talent who believes that dancing is the living breath that permeates her existence. Training in jazz, lyrical and contemporary dance, this multidisciplinary flair was evident in her choreography. Hamsa Venkat is a leading and accomplished senior dancer who loves to experiment within the traditional framework of the art form, and leads Samskriti School of Dance in Sydney.
The highlight of their repertoire was the depiction of the innate relationship between mother and child, in the sharing of a deeply personal anecdote. Vishakha is late to walk, and a distraught but defiant Hamsa challenges the Lord Nataraja: 'I don't care if my daughter doesn't walk, but she HAS to dance'. The vivacity of Vishakha's leaps and bounds effortlessly complemented Hamsa's grace and incredible ability to convey complex emotions with a single piercing glance. The audience was treated to an intimate moment between mother and God, unable to look away.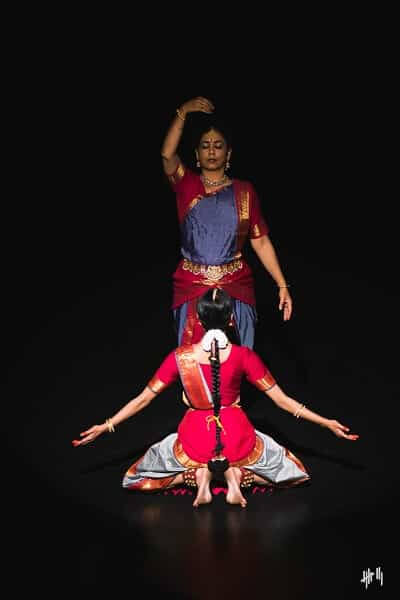 This raw emotion was again felt as the very real love between the duo in the Dreamtime story of how the Kangaroo got her pouch. A riveting Devi piece showcased the breadth of Vishakha's control of her footwork and abhinaya. Vishakha's favourite part of the process was learning the item Vrushka, from her mentor Sheejith Krishna. Hamsa and Vishakha explored man's relationship with the tree, synchronously moving as if themselves the branches of a gently swaying tree – they dreamily captured the most delicate movements of a blooming flower and a sagging branch, weighted down by the burden of its fruit.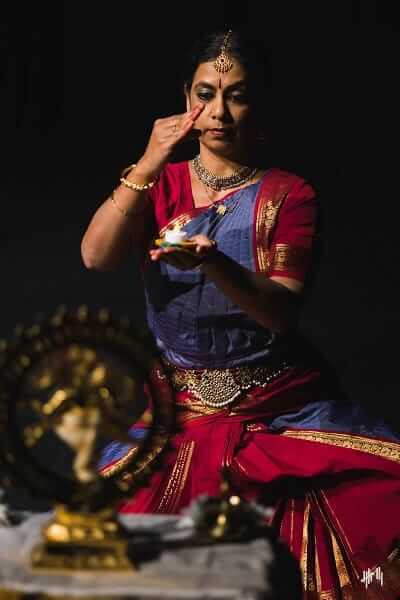 This author felt privileged to be witnessing the high calibre of not only dance, but choreography and thematics/concepts that were bought to life by these stellar artists. As echoed by Durga and Aruthy, she hopes that more young dancers will take inspiration and come to watch Natya Malai by Niraivadhi Fine Arts (Part 2) on 9 September at Bankstown Arts Centre.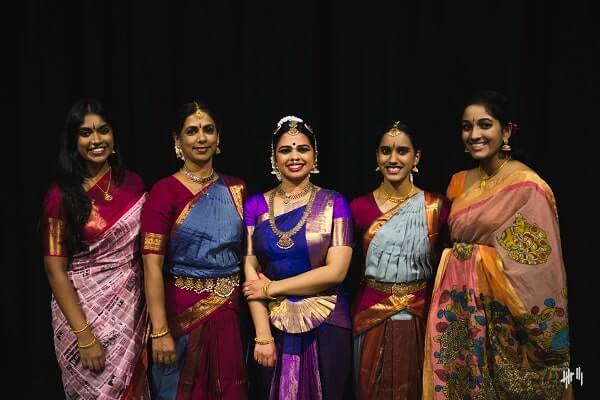 Founded by Aruthy Kumanan and Durga Shivaji, Niraivadhi Fine Arts aims to promote the Sydney classical Indian arts community.
READ ALSO: Iksha: Seeing the struggles and strengths in women's lives