The burgeoning Indian population in Victoria had much to cheer about — following the recent election of Kaushaliya Vaghela to enter the Victorian Parliament, the first Indian born MP to do so.
Labor candidate Kaushaliya was elected to represent the Western Metropolitan region in the Victorian Legislative Council. During her inaugural speech in the Parliament, she stood proud in a traditional white and gold traditional saree.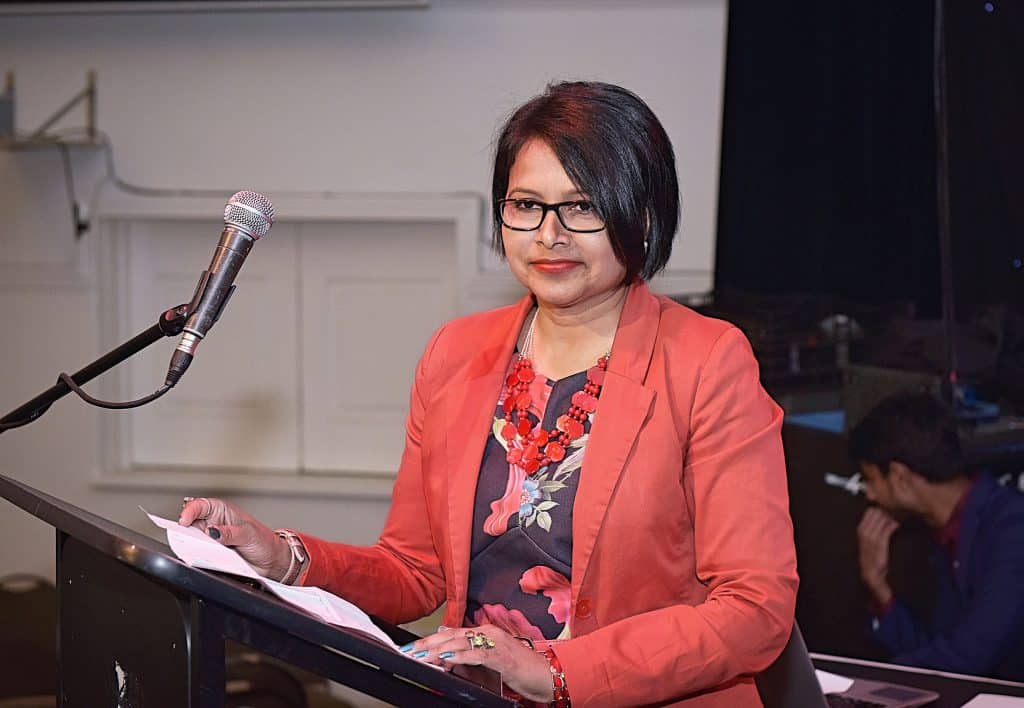 Kaushaliya came to Australia as an international student to study Masters of Applied Science in 1998. The eldest of five siblings, she was raised in Gujarat by Veerjibhai Vaghela.
Veerjibhai had modest beginnings — as a child he worked as a shoe polisher and worked hard to study and fulfil his dream of joining the Indian Air Force. Despite his tough life, he always ensured that his children had the best education and opportunities in life. It's probably where Kaushaliya gets her sense of determination from.
"My parents raised us on values of self belief, resilience, hard work, equality and kindness. They taught us that we could achieve anything if we put our mind to it," said Vaghela in her well-received first official speech as the first Indian MP from her electorate office in Werribee.
It wasn't an easy ride though. Kaushaliya faced quite a struggle while searching for a job when she first came to Australia – either because she was 'over qualified' or due to lack of 'local experience' – a struggle that many migrants can identify with.
But she persevered. As the minister revealed in her candid speech, she started from waitressing and went on to become a laboratory assistant before eventually landing her first 'proper' job as a medical scientist with Northern Hospital.
Kaushaliya came into public eye during the struggle for the survival and upliftment of the precinct of 'Little India' in Dandenong. She was at the frontline and her involvement sowed the seeds of her political career.
Kaushaliya has had a successful track record in Australian politics. She previously served as a part-time multicultural advisor to Robin Scott Minister for Multicultural Affairs where she gained insight into politics. She was also elected as the President of the Victorian chapter of Sub continental Friends of Labor (SCFOL) and held the position of a secretary within South Asian Public Affairs Council (SAPAC).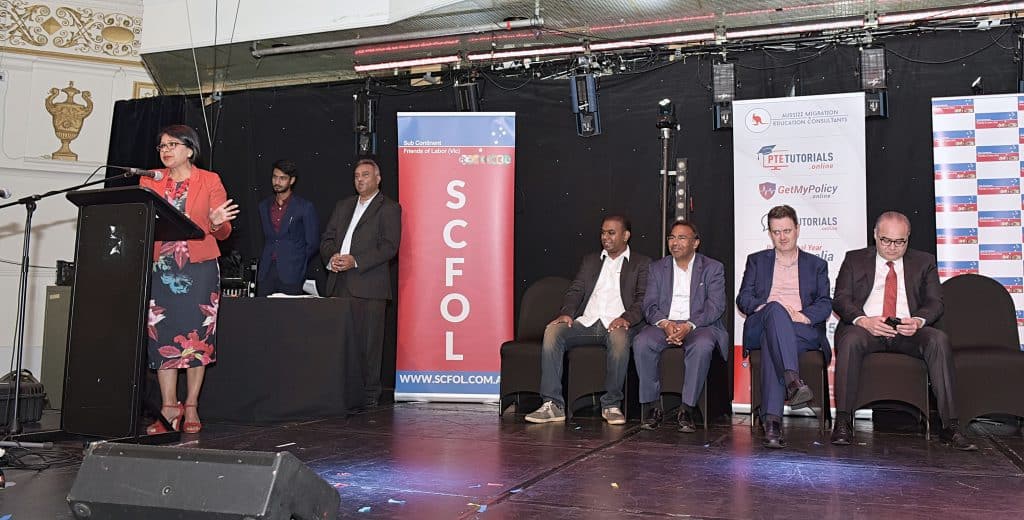 Apart from her father, she counts her husband Dinesh Chauhan and her daughter Aishwarya as her pillars of support. Among the causes that she espouses freedom and equality are most important to her. "My heart fills with joy to see the cabinet comprised of 50% women," said Kaushaliya praising the gender equality within the newly selected Parliamentarians.
She echoed similar sentiments as she took to stage to thank her electorate and supporters after a hectic election campaign. The enthusiasm was contagious at the recent community reception hosted by Akash and Alok Kumar to celebrate her win.
Robin Scott praised her for her tireless work and said that her hard work, willingness to serve the community and integrity have led Kaushaliya and her supporters to this result. As she prepares for her new role and a new chapter of her political career, her Indo-Australian supporters have promised to be on her side cheering her and encouraging her at every step.
By Simmi Singh
Photos: Guruswamy Perumal