Reading Time:
4
minutes
After September dimmed concert lights across the country, it looks like October is ramping up the heat for Australian audiences.
If you missed the weekend hustle to halls in your city, fear not for we have your calendar covered for this month. With audiences soon getting a taste of Coachella, a couple of comedic powerhouses and dazzling community diamonds, October is the perfect opportunity to head out and about.
Take a look at our What's On schedule to find out more about these and other Indian Australian events taking place in the month of October.
In case we've missed your event, drop us a line at editor@indianlink.com.au and we'll gladly include it here.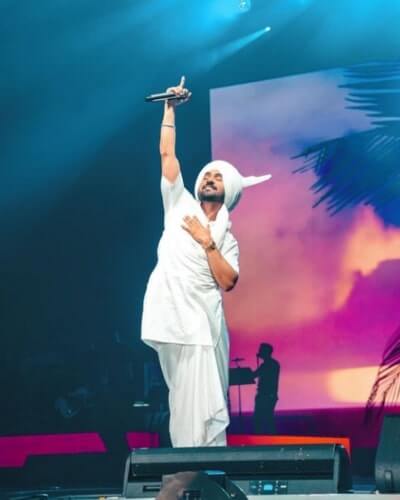 STARRY STARRY NIGHTS
Get ready because the G.O.A.T is heading down under! The current king of Punjabi music Diljit Dosanjh will be performing in Melbourne, Sydney and Brisbane to show Aussie fans why he was Born To Shine. Whether you like Lemonade or would prefer a Patiala Peg, be sure not to miss the Vibe coming soon to arenas near you!
For lovers of the Indian Indie scene, Prateek Kuhad's The Way That Lovers Do Tour could be the perfect night out. Brought to you by the voice of international hits like cold/mess and Co2, grab your friends together to see the singer so good even Barack Obama has added him to his Spotify playlists.
For connoisseurs of Indian classical music, we have two remarkable acts lined up that could be more your speed.
Santoor Maestro Rahul Sharma has already commenced a whirlwind tour around the country, serenading listeners in Melbourne and Sydney with the legacy of his father, the late great Pandit Shivkumar Sharma. Check out a snippet below from his Sydney recital.
View this post on Instagram
Dubbed the 'Melody Queen of Indian Cinema', K.S. Chithra is also amplifying her cinematic and Carnatic tunes for Australian audiences.
We can't finish this list without mentioning renowned Indian author Chetan Bhagat who will be making an appearance in Melbourne this month. Readers will be treated to an evening celebrating the story behind books like Five Point Someone, 2 States: The Story of My Marriage and Half Girlfriend and also tips on how to elevate your own literary journey.
JUST FOR LAUGHS
October may not have many comedians lined up on its agenda, but have your tickets printed for two legends of India's stand-up scene.
Following a whirlwind month for male Indian comics in Australia, it's finally time to pass the mic on for a dose of Desi girl energy. Everyone welcome to the stage Aditi Mittal, the leading lady of Indian comedy who has humour surging right through her funny bones!
Also taking to the stage this month is Atul Khatri, the Indian internet sensation who has already kicked off his comedy tour. Don't miss the legend of laughs as he wraps up his time down under this month.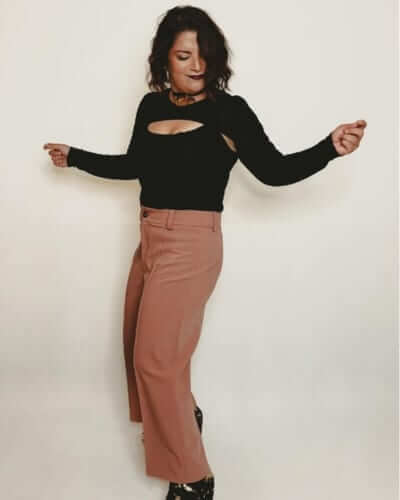 COMMUNITY GEMS
The key to an incredible evening may be just around the corner from you as October is shining it's light on local Indian Australian talent.
Melbourne-wallahs, if you're heading to Melbourne Fringe Festival make sure to catch Why Runs The Abhisarika. This captivating stage performance will enthral as Priyanka Jain invites you to listen and see the magic of storytelling.
More in Melbourne, The Durga Chronicles is a powerful experience that will immerse audiences in thought-provoking storytelling. Watch the stories of several women who harness the power of Goddess Durga to reclaim their own control against gender-based violence.
View this post on Instagram
Sydney-wallahs, make your way to the Sydney Opera House this month to be treated to a kaleidoscope of classical Indian dance and music. Taikoz and Lingalayam present Chi Udaka, a celebration of nature and it's forces presented through the performance of a lifetime.
Finally, for South Asian brides and grooms in Sydney, brace yourselves this event may have everything you need to be prepared for shaadi season. Later this month, the Indian Wedding Expo will have countless stalls showcasing wedding wear, caterers, decorators, make-up and hair stylists that could be exactly who you need for your big day.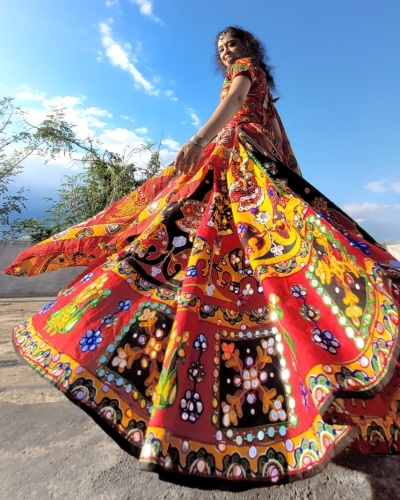 SHUBH NAVRATRI 
With 9 of the most auspicious nights in the Hindu calendar approaching, celebratory events are in order for the Indian Australian community this October. Garba events have been taken over community halls since July, and the beats won't be stopping anytime soon as the Hindu festive season gets well underway.
For uni students in Sydney hoping to better connect with their community, Rangtaali Intervarsity Garba will unite 800 attendees across 5 universities. Make sure not to feel the FOMO and bring out your best kurtas or chaniya-cholis for this one.
Of course, many more Navratri celebrations have been organised across NSW including in Doonside, Dural, Stanhope Gardens as well as in Malvern, Victoria.
And of course, Durga Puja is round the corner too.
While this month does makes it seem like the colour is back in our community calendars, be sure to check in again for November's never-ending nights of Diwali magic.
If these Indian Australian events this October don't seem like your cup of chai, there's plenty more happening around you next month!
To find out where, head to our What's On section.