Reading Time:
4
minutes
A migrant from Mumbai on a de facto partner visa, Nabil found himself strapped for funds when he and his partner were both stood down from their jobs during the first lockdown in April.
"We started taking orders from neighbours in our apartment block by dropping menus in letterboxes," Nabil told Indian Link, recounting his story.
The first day, they had three orders and gradually towards the end of the lockdown, up to 130 orders, with a solid following on Instagram.
In a matter of weeks, the talented young chef who has worked with notable Melbourne restaurants like The European and Sunda (Hotel Windsor) had the takeout scene abuzz with his preparations.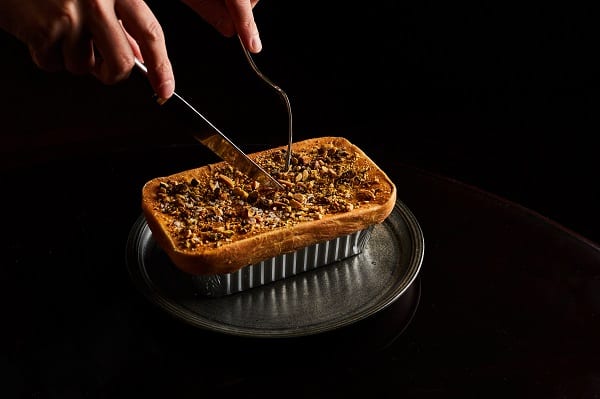 His mother's recipe for Dum Biryani, a brilliantly balanced amalgamation of spices and flavour, seemed to spark cravings in everyone.
"I have always been fascinated by kitchen equipment so over time I had collected a few commercial appliances and Sunda was happy to support me with more pots and pans. I also had friends that helped me at that time and the takeaway business just took off," said Nabil.
During the first lockdown, Nabil had accumulated quite a following so when the second lockdown clamped businesses, he approached Windsor to allow the use of their space. They happily agreed and Ansari Indian was launched.
"This time round, I had more freedom to experiment with Indian cooking and expand my menu," shared Nabil, describing his cooking as something in between home cooked Indian and commercial Australian.
Ansari Indian's eclectic dessert menu includes his famous Gelato range, Mawa Peda with Macadamia, mixed nuts halwa with lemon myrtle, Coconut barfi with Davidson plum jam and Gulab jamun with strawberry gum syrup.
READ ALSO: Indian Link presents 'Aussie Bites' With Chef Ranveer Brar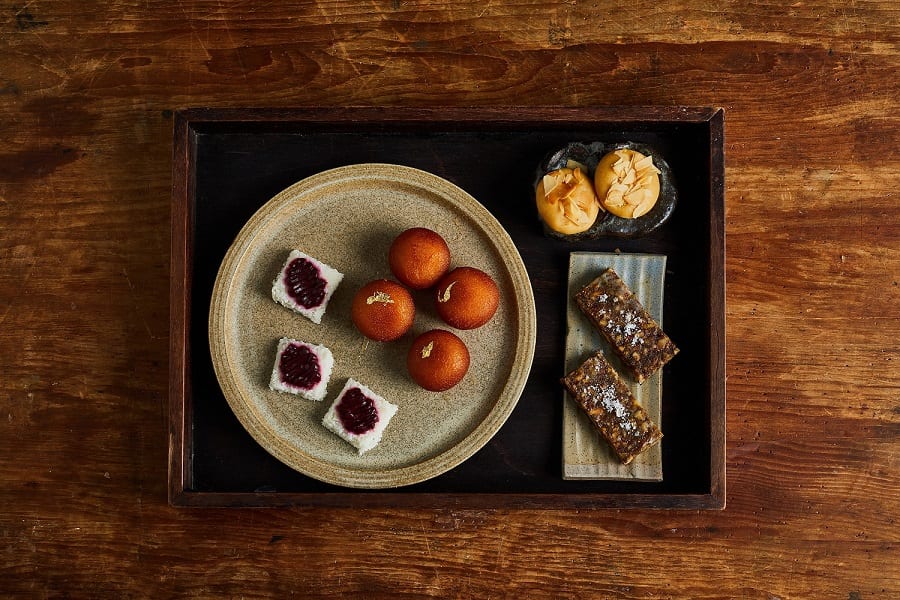 Inspired by his mother's cooking, but with his sensibilities to refine the ubiquitous curries, the chef isn't above experimenting with locally acquired techniques. With traditionally accustomed methods and complex pairing of flavours, he taps into the innumerable diversity of Indian cuisine to refine his craft.
"I like slow cooking, so my butter chicken has tomatoes that have been braised slowly, overnight. This technique was used by the chefs at the Moti Mahal restaurant in India renowned for its butter chicken," he responded when asked about the most bankable culinary technique that he had adopted.
"I do the same, however, instead of water I braise the tomatoes in chicken stock for more flavour," shared Nabil. "I also emulsify the butter into my sauce using a French technique that helps to stabilise and blend it better so it does not split. I use stocks with everything, be it vegetarian dishes or meat."
Instead of using a tandoor, Nabil smokes or chargrills the meats that gives smokiness to his sauces. He also prefers the paneer in his palak paneer to melt in the mouth.
"I remember mum used to use citrus to balance the sauce so I also go heavy on the citrus to match the cheese," explained Nabil, clearly relishing the memory.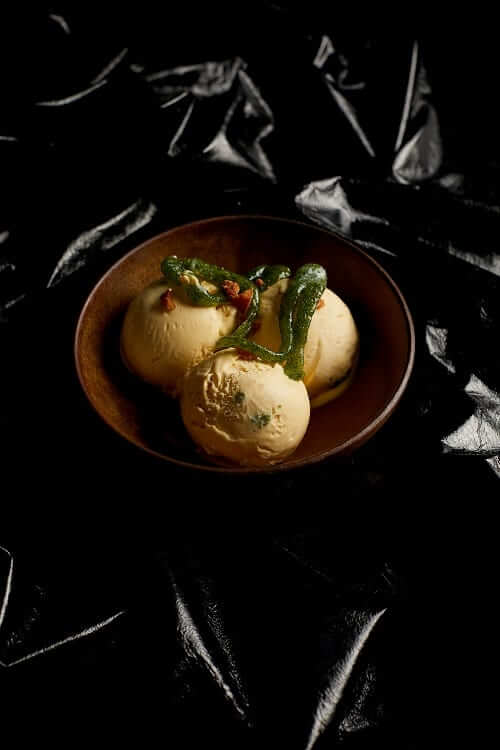 READ ALSO: When Matt Preston came to dinner at Helly Raichura's EnterViaLaundry
Nabil was never interested in studies and spurned his Indian parents' expectations of a graduate degree to his name. "They still want me to do a degree in culinary science which may not even benefit me but it's a degree nevertheless," he said with a laugh.
According to him for a long time the Indian mindset used to be that chefs were 'just a bawarchi'.
"We were let down by our own set of standards. When I worked for the one-hatted European my own parents did not care because it was not a 'Five Star' restaurant," he confessed with a smile.
Nabil lamented, however, that Indian food is often considered to be curry in a hurry.
His Butter Chicken, for example, takes almost two days to make from scratch and it's a slow and long process. He revealed that despite knowing this, people still complain about the $25 it costs.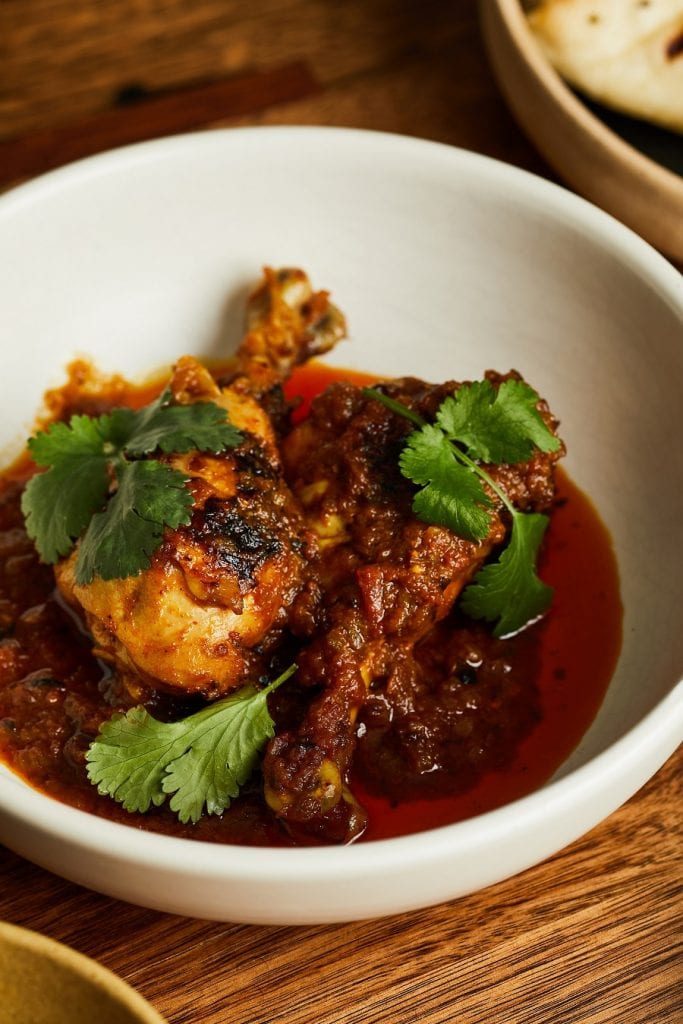 "It's, again, a mindset as people are used to curry in a hurry advertised at $10. We Indians have a habit of selling ourselves short but we have so much to offer. Fortunately, things are changing. I believe Helly Raichura and other chefs like her are leading that change in Melbourne," he added happily.
Not the one to make a base curry and make it work for six different dishes, chef Nabil Ansari is forging ahead determined to inject a new energy into Indian fine dining. Having proved his resilience, he is busy reaping the unexpected benefit of the pandemic whilst working hard on the Ansari credibility.
UP CLOSE
Idea of comfort food: I love burgers and enjoy Betty's Burgers. For pizzas, I like Capitano
His inspiration: Other than my mum, it would be my Head Chef Khanh Nguyen from Sunda. I have learnt a lot from him – I like his style of cooking and we have a similar palate.
Three kitchen appliances he can't do without: Spice grinder, Thermo mix and Kitchen Aid. I make all the doughs for Naan and Gulab Jamun in my Kitchen Aid. My mum used to buy cost effective 'mixies' in India and they used to stop working after two months. I invested in a Thermomix and it has been nothing but reliable and it really saves time. I think it's a must, at least in my kitchen.
READ ALSO: Meet the chef