The girl was just 15 years old. She had been raped, and was understandably in deep trauma. She needed not just immediate medical help but also forensic attention to gather evidence of the ordeal she had gone through. Unfortunately, the Australian Capital Territory did not have a forensic medical service at the time, in year 2000.
That's when the ACT government dialed Dr Vanita Rajul Parekh for help.
Dr Parekh, a practising sexual health physician, had done significant work, visiting brothels and interacting with the women working there to monitor their sexual health and awareness.
The government asked Dr Parekh to head a forensic medical service, and she took up the challenge. Since then, she has been working to help victims – women and men – of sexual violence. Till date, Dr Parekh, who is 48 years old, has lent her expertise in 2,500 such cases.
Since 2006, Dr Parekh has been the unit director of Clinical Forensic Medical Services (CFMS), which includes Forensic and Medical Sexual Assault Care and Clinical Forensics ACT. She provides a comprehensive range of medical care to individuals who have been sexually assaulted or are in police custody, and provides regular evidence to the courts in the ACT.
For her work in the field of sexual health and forensic medicine, she was conferred with the Member of the Order of Australia in the 2018 Australia Day Honours, something she says she is humbled and honoured about.
Dr Parekh's journey to Australia is quite interesting. Her grandparents migrated to East Africa from Rajkot in Gujarat. Her parents then moved to Edinburgh in Scotland, where she was born and raised. "It was very different growing up there," she remembers. "I was the only brown kid in school."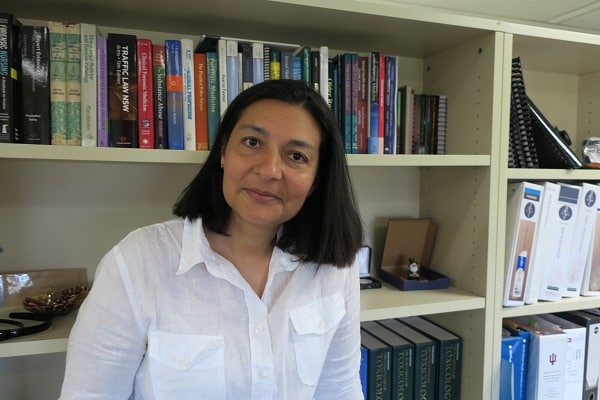 She studied medicine in Glasgow and moved to Australia in 1995 as there was a 'massive shortage' of doctors here at the time. "My first day, I walked in to work and the people there, surprised by my Indian features, said, 'But we're expecting a doctor from Scotland.' I told them 'Yes, that's me!'" she remembers with a laugh.
Dr Parekh had planned to work in Australia for just a year but says she fell in love with the place and its kind people. "I remember getting nine invitations for Christmas the first year I moved here," she says. "Everyone made me feel as if I belonged. That's when you feel a commitment to give something back to the society."
And give back she did. Dr Parekh's foray into sexual health came when she started meeting 'working women' in brothels – prostitution was decriminalised in the ACT in 1992. "I realised then everyone, irrespective of background, had a right to sexual wellbeing," she says.
The turning point came in the year 2000 when, after the 15-year-old girl's rape case, Dr Parekh was asked by the ACT government to head the medical forensic service to help victims of sexual violence and domestic violence. "The forensic aspects were not as developed then as they are now. But we had a team of committed doctors who wanted to make a difference," she says.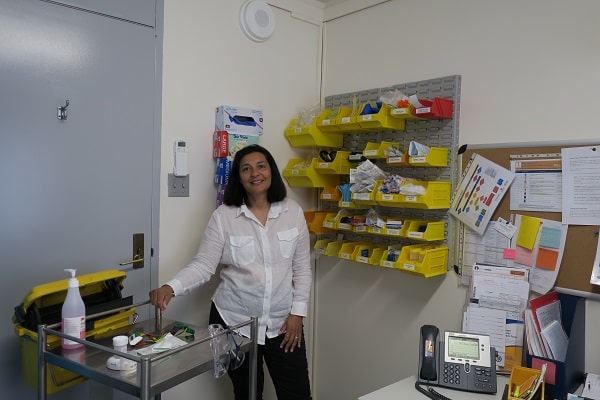 The team got a lot of help from the Victorian Institute of Forensic Medicine and the government in terms of funding and know-how.
After building the CFMS from the ground up, Dr Parekh has been paying it forward. She provides specialised education and training programs – something she has developed – in sexual assault medicine and clinical forensic medicine. She has trained medical students, medical practitioners, nursing staff, police and community groups. "I also trained police personnel in Namibia and Uganda on how to handle sexual assault cases and look after the victims," she says.
Of course, her task is tough. Dr Parekh says sexual violence and domestic violence are prevalent across the world. "It's important to acknowledge it, to destigmatise it. That's why, movements such as #MeToo are a big positive step. It is the victim that feels shame after being sexually assaulted. And it is this shame that the perpetrators feed on. That is what needs to be taken away," she explains.
Having worked with thousands of sexual assault victims, Dr Parekh has some sobering observations.
For one, in a large number of cases, there are no visible physical injuries because rather than fighting or fleeing, there's a third 'F' – a hidden one – that's involved: Freeze response. This is where the victim is virtually paralysed with fear, is threatened into submission or 'negotiates' with the perpetrator to be silent so the kids won't hear them. That's why, a lot of victims have trouble reconciling to the fact that they were sexually assaulted. "They say, 'I was not beaten up. So, was I raped?'" Dr Parekh explains. Even the jury members at times find sexual assault hard to believe when there is no overt sign of physical injury on the victim. And while the media portrayal of a beaten and bruised woman to depict sexual assault may be convenient, Dr Parekh says it glosses over a more disturbing reality.
The media is also wrong is portraying the perpetrator as someone unknown, 'who jumps out from behind the bushes' to assault the victim. "In a large number of sexual assault cases, the perpetrator is someone the victim knows. In fact, marital rape is one of the least reported forms of sexual assault," Dr Parekh says.
While Dr Parekh's role is providing medical help to sexual assault victims, appearing as expert witness in court necessitates her gaining trust of the victim in a short span of time, something that is most challenging. "But the best prize is when, at the end of the consultation, the victim gives you a smile and says thank you. That's what makes it worth it," she says.
However, even all that work doesn't always translate into courtroom success as conviction rates in sexual assault cases continue to hover around the 16to 20% mark. "However, we tell the victim that an acquittal doesn't mean the assault didn't take place."
Another way to deal with the problem is work towards prevention. Dr Parekh says her aim is to make Australia the world leader in sexual violence prevention. "No rape," she says. "That's the goal."