Reading Time:
3
minutes
Pay for your food – through physical activity. When eminent endocrinologist Dr Soji Swaraj says we must 'earn' our food in terms of exercise, the penny drops immediately.
He repeated this recently at an informative health session for Indian subcontinental communities, held by Diabetes Australia in conjunction with Pink Sari Inc. and Healthy Living Toongabbie.
Dr Swaraj urged his audience to eat when hungry, to lose fat (especially waist fat) and gain muscle, and to empower themselves to improve their insulin resistance through healthy eating and portion control.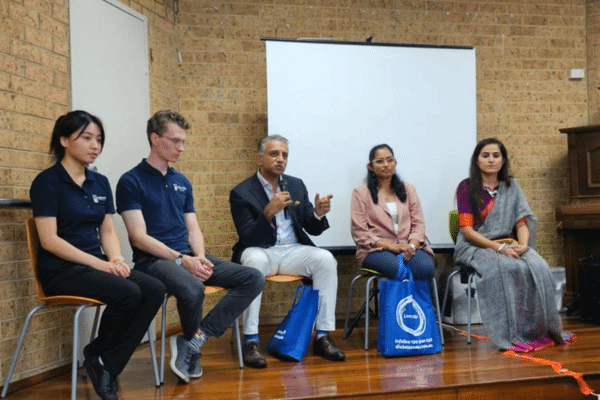 Urging them to better understand the diabetes-obesity relationship, he also stressed the connection between various cancers – most notably breast, endometrial and bowel cancer and insulin resistance in diabetic conditions.
Cancer. Diabetes. These two words often evoke anxiety and fear in a person, cancer perhaps even more so than diabetes. Both these conditions can seriously affect a person's health, quality of life and can lead to serious life-threatening complications. Most people of Indian subcontinental origin are unfortunately affected by either one or sometimes both conditions. The impact may be direct on themselves or indirect through affected family members, friends or even an acquaintance.
At the recent health session held at the Wentworthville Community Centre, the topic was diabetes, its impact including the risk of cancer, and lifestyle practices for the prevention of diabetes.
The event was backed and supported by the National Diabetes Service Scheme (NDSS).
What made the session so special was the excellent team of health professionals who came from varied specialities relevant to diabetes care and control. The experts provided informative and interesting presentations; their insights and in-depth knowledge keeping the audience engaged and glued to their seats – well, almost, except for when the exercise physiologists prodded them to perform impromptu exercises in their spots.
Diabetes Educator Jenet Thevarajah from Prince of Wales Hospital emphasised how the NDSS supports people diagnosed with diabetes or at risk of diabetes. NDSS is an initiative of the Australian Government to enhance the capacity of people living with diabetes to understand and self-manage their life with diabetes and to access services, support and subsidised diabetes products.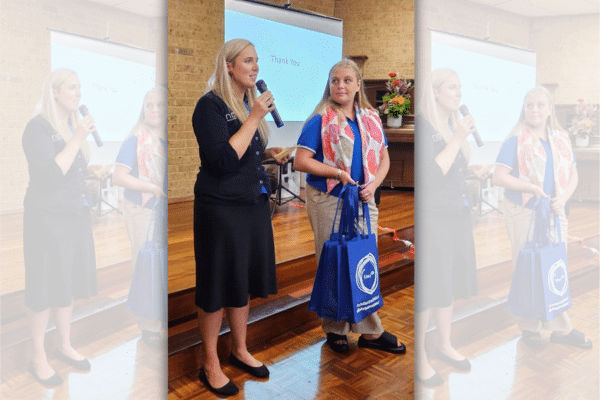 Dr Soji Swaraj's expertise and experience in managing patients living with diabetes was obvious. His messages revolved around the common misconceptions and well-established dogmas in diabetes care and control.
Nisha Thacker, an accredited Practising Dietitian, reinforced Dr Swaraj's messages about healthy eating. Her talk 'Making Healthy Eating Easy' was relevant and in keeping with the Indian cultural food context. Nisha's practical tips on healthy cooking and meal plans, snack ideas and portion sizing were welcomed by a very receptive audience.
Accredited exercise physiologists David Inglis and Bianca Kwok from Sydney Physios spoke about the benefits of exercise, and followed it up with a practical demonstration of a simple and effective exercise routine for older persons.
Following the presentations, the speakers, as a collective panel, took numerous questions from the audience, clarified their queries, and left them hungry for food and more information.
The organisers, in keeping with the theme of the afternoon, provided a delicious healthy afternoon tea.
Well done, Diabetes Australia and partnering local organisations, for organising this session. Our communities need more of such sessions to improve their health and well-being.
Dr Usha Salagame is an advisor with Pink Sari Inc
READ ALSO: Why Indians are more likely to develop diabetes