Reading Time:
3
minutes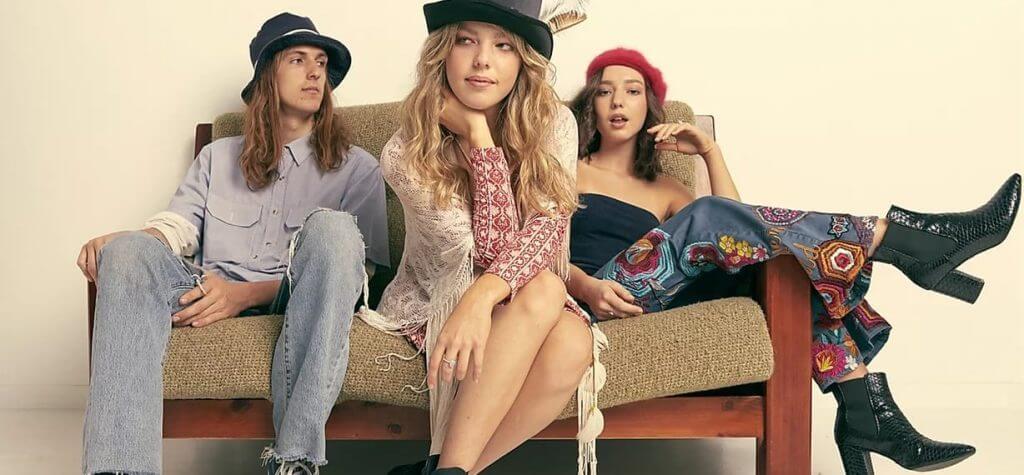 In 2020, you could safely say, the world has turned virtual. Everything from work meetings, to food delivery, even entertainment, has drastically shifted to the digital sphere. Now, it appears, Australia's home-grown musical talent is jumping on the bandwagon.
Enter The Buckleys. A 'hippie country' outfit from Byron Bay, they've been on their first ever virtual world tour in recent months. Their next stop – India, on 29 May.
Made up of siblings Sarah (20), Lachlan (18) and Molly (17), The Buckleys have experienced significant success since launching in late 2019, and before even releasing an album.
Their debut single Daydream topped ARIA's Country airplay charts; they have over 600,000 streams on Spotify, and their documentary Meet the Buckleys was recently released on YouTube.
Their music is heavily inspired by 1970s bands Fleetwood Mac, The Eagles, and the famous American country town of Nashville, Tennessee.
"Our style is [both] country influenced and influenced from other genres we had grown up listening to – rock, pop and soul," Sarah Buckley tells Indian Link. "People started hearing our music and it wasn't fitting in to their label of what pop or country was, so it turned into hippie country. We liked it and decided to roll with it."
Their latest single Breathe, described as a musical prayer to the world, is about hope and connection in the present times, the vulnerability and hurt notwithstanding: sometimes we just need to stop, listen to the world, and simply breathe. It was written by Sarah when Australia was ravaged by bushfires.
For them, their inspiration 'just to create whatever is authentic' in a collaborative (albeit 'brutally honest') manner has proven a simple yet effective ideology.
So effective that, even in an era of mass social isolation, entertainment industry giant Live Nation streamed a live performance of theirs to a global audience of more than 4 million.
"We live streamed on Live Nation platforms all around the world," Sarah casually mentions.
"We quickly configured our lounge room, blacked out our windows, and pulled our 12-year-old brother in to the band to play drums," Molly Buckley describes, adding, "During our performance we had to deal with noise complaints from both our neighbours – one telling us not to turn anything off and others telling us to turn everything off!"
Their virtual performances have now been seen in New Zealand, North and South America, Europe, the Middle East and Asia.
Localising their shows for the specific region they were being streamed in, Sarah and Molly are tight-lipped about their similar plans for the upcoming India performances.
"Lachlan has spent some time looking at guitar playing that is influenced by India," reveals Molly. "It's definitely a different style of guitar playing, with a lot of unique sounds. We can't say anything more!"
What they did always come back to, however, was a strong adoration for Indian music.
"We're always hearing about how amazing the art and culture is. There's so much amazing music and different musical instruments, plus the way [Indians] hear music is different. There's an amazing musical heritage and history in India."
Gearing up for an eventual return to the road after the pandemic, by which point Sarah and Molly believe there will be a 'lot of great music being released' due to musicians currently 'bursting with creativity', they simply hope their upcoming virtual performance brings a bit of comfort as these uncertain times progress.
What are they expecting from India?
"We hope everyone loves (our show) and has a good time. The goal is to bring smiles to people's faces and a sense of positivity. If they're dancing in their lounge rooms when we're playing, that's perfect."
READ ALSO: Explore the best entertainment online (for free!) this quarantine season