Reading Time:
4
minutes
There is a new and powerful wave of young artists from the Dalit community catalysing a campaign for equality. Delhi-born, Sydney-based artist Kirtika Kain is one of them, using her art practice to examine – and redefine – her identity.
"Art is a language I am most fluent in," the 33-year-old confesses. "I think art has a way of being a powerful container; it is where the passion, politics and poetry can exist simultaneously. Through making art, I feel a powerful connection to my community and ancestors."
Her works were on display at Okkoota ಒಕ್ಕೂಟ – an exceptional exhibition curated by Dalit artist-curator Vishal Kumaraswamy at Art House Melbourne in April.
"It was the first exhibition I have been in that draws from the anti-caste movement," she says of her participation. "As a Dalit who has grown up in Australia, it was so good to finally see these conversations happening. It was the first exhibition where I did not have to explain myself to audiences, where due care was taken in talking about Dalit communities."
Though she moved to Australia at the age of three, away from India's archaic social system, she learned very early on the many issues surrounding caste.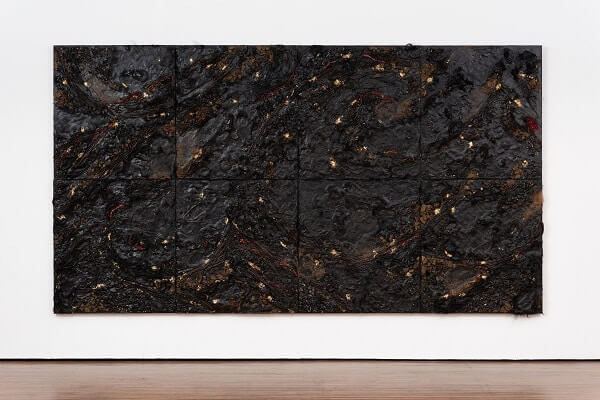 "Unfortunately, caste travels with the diaspora," she rues. "We have had many instances here in Australia, where my family have been treated differently by people who have found out our caste. The hiding and the shame do not dissipate as one migrates."
But unlike in India, living in Australia meant that Kain could create art here and also be celebrated for her talents.
Growing up, she was always aware of the socio-political issues prevalent in India.
"My family migrated to Australia in 1993," she recalls. "I think during that period, access to social/political issues in India was more limited in Australia, other than an hour of Hindi radio weekly. My parents however made a decision to not discuss caste with us, so we would not feel lesser than anybody else."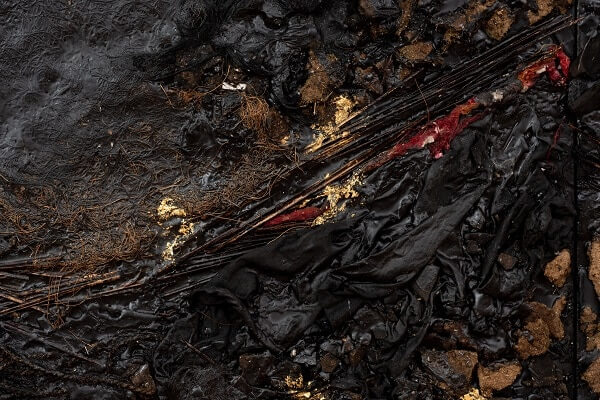 Kain became increasingly aware of caste as her father became involved in Dalit organisations in Sydney. "I was always aware of caste, but in my early 20s and particularly in art school, the nature of my interest changed to something deeper."
Kain completed an Undergraduate degree in Fine Arts in 2016 and a Masters in Fine Art in 2018, both at the National Art School. "Art school was a perfect place as everything I had wanted to say finally found its expression and I've never looked back."
Naturally, the writings of Dr BR Ambedkar were her first access point to understanding caste. Others that have had a powerful impact on Kain include The Trauma of Caste by Thenmozhi Soundararajan, Spotted Goddesses by Roja Singh and The Museum of Broken Tea Cups by Gunjan Veda.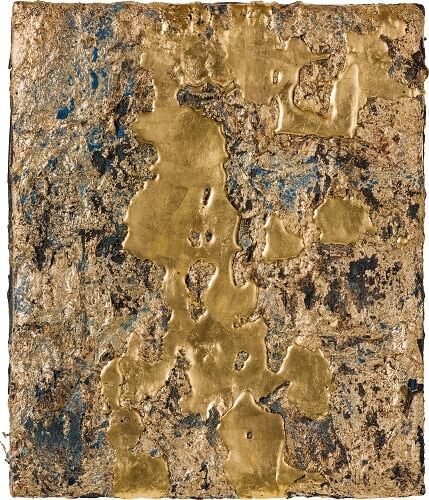 Artist Kirtika Kain's body of work lays bare the manner in which oppressive social hierarchies and power structures have been forced upon her people for generations. The materials she uses – cow dung, sindoor, human hair, charcoal, iron filings, metal dust, gold, and bitumen – define the work they did, but presented on rice paper and silk screens, "the layers of imposed identities and social regulations" become "aesthetic objects of value thus, re-defining and re-imagining a personal and collective narrative."
This is perhaps most tellingly depicted in her Grit & Gold and Stratum series, which depict the unspoken 'social rules' laid down for Dalits, as transcribed in English by Ambedkar.
Is the process difficult compared to simply picking up a brush and dipping it in paint?
"Somehow it is easier for me than picking up a brush, these are materials I have known all of my life," she smiles. "The process is spontaneous and chaotic. I have no way to describe how I work – I don't think I understand it myself but somehow when I work, there is a quiet knowing that is different from the intellectualisation of it, as if my body just knows what to do. The art I make is the only thing that was not instructed to me. It is very freeing."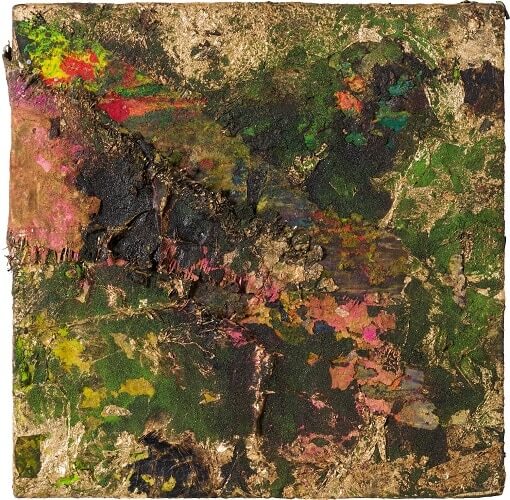 Kain's most momentous work is titled Jina Amucha (2020). "It was based on one of the first autobiographies written by a Dalit woman. I created the work during lockdown. For me it was the first time I was reflecting so much on the enormous love and labour of Dalit women, particularly in the Ambedkarite movement."
Artist Kirtika Kain's works will be displayed at an exhibition titled Blue Bloods, at Roslyn Oxley9 Gallery in Sydney in December.
See her work also at the prestigious Biennale of Sydney next year, March 9 to June 10, at venues across Sydney.
Read More: Priyanka Jain: reviving picture recitation traditions