Reading Time:
4
minutes
Twenty-two-year-old Aayushi Khillan has been chosen for a new Federal
Government initiative aiming to engage youth in the policy-making process.
The Melbourne-based medical student is one of eight 16 to 25-year-olds from around Australia selected for the 'Promotion of STEM' Youth Advisory Group, who will work with the Government to boost STEM and related careers.
Aayushi Khillan is the founder of Body Buddies, a not-for-profit encouraging body literacy, and a board member of the Victorian Curriculum and Assessment Authority (VCAA).
She is an advocate for greater minority representation in STEM and says it's something she'll push for in Canberra.
"I'm passionate about health awareness and being a woman of colour in STEM; I'm wary there's not a lot of people like me," she says. "By the age of nine, the majority of women have decided not to go into STEM…there's a lot of representation that must be done and I want to champion that."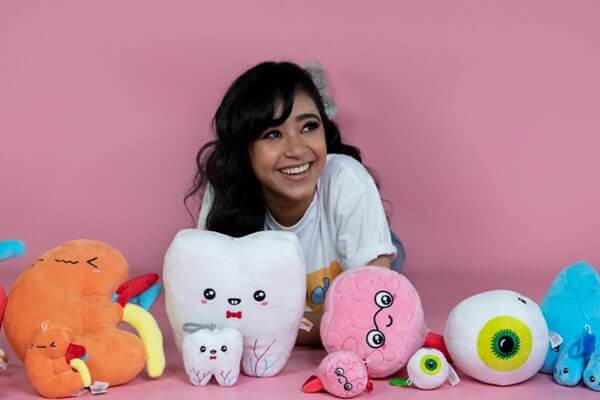 Meeting regularly over the next two years, the 'Promotion of STEM' group will work towards increasing diversity and building and retaining STEM talent within Australia.
They will work with the Department of Industry, Science and Resources and national science engagement centre Questacon to create an exhibition to engage and inform schools on the non-traditional careers available within STEM.
"Promoting non-traditional pathways within the STEM field is a big one, so people don't think it's limiting. Some people think 'I'm not smart enough, I can't go into it', whereas there's a lot of ways you're involved in STEM without even realising," she says.
Khillan is keen to go further and promote not only careers, but the importance of the STEM thought process.
"The problem solving and critical analysis skills that we learn from these subjects can be used in any aspect of life," she says.
"I want to change the way we conceptualise STEM as just traditional pathways to a way of thinking that we can apply to our everyday lives."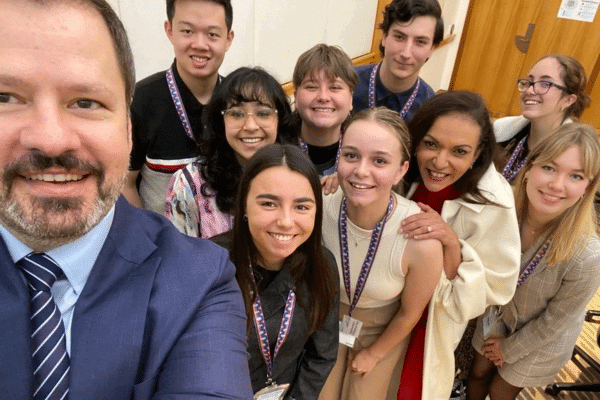 The Youth Advisory Group and Office of Youth were recently reinstated by the Albanese Labor Government, after their abolishment in 2013 under the Abbott Liberal Government. This back and forth frustrates Khillan, who hopes the groups can have a lasting and continued impact.
"This youth voice is kind of oscillating; how can changes be made if there's no stability on whether we're included or not. I think that it's a good step this government's taking, but it will only be good if it's enforced in the long term," she says.
She says being assertive and holding Ministers to account is of vital importance to the program's success.
"As soon as we got to our meeting with the Ministers, we said 'We want to make sure our impact is long lasting.' There is a bit of resistance, but as a young person and an advocate you have to be pushy," says Khillan.
"The Minister for Youth [Hon Anne Aly] said from day one: 'You have to tell us off on what we're doing wrong and what we can be doing'."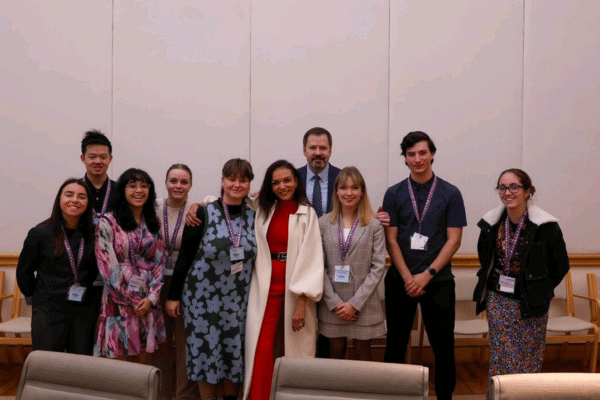 Amidst surging rates of mental illness, cuts to higher education and the spiralling cost of living crisis, young people are feeling increasingly disempowered and marginalised.
According to Monash University's Youth Barometer, 53% of young people expect to be financially worse off than their parents, and just under a quarter are pessimistic about having children themselves.
Aayushi Khillan notes the role of the pandemic in exacerbating youth disillusionment.
"Especially during COVID, there was a lot of separation between what young people were experiencing and what the government was doing about it… it's a generational gap," she says.
"Everyone working in the government is so old, whereas we're quite young – it's like trying to talk to your parents."
She advises young people who want to fight for change to grab whatever opportunity arises.
"When I was young, I would just get involved in any opportunity that came my way…the more experience you get speaking up, the more you will feel like your voice deserves to be heard, and that's an important thing," she says.
At the same time, Aayushi Khillan acknowledges the role of governments and organisations in making space for young people.
"It takes two to tango, and it involves the government and organisations giving us a platform to shine our voice," she says.
"Young people need to take that power. I can already see that our generation is quite fierce with our views; whether it be good or bad, we're confident in what we think. But it also involves the government changing too."
READ ALSO: Aayushi Khillan: Youth Champion at the 2020 Melbourne Awards