A lion roars home
KIRA SPUCYS-TAHAR's interview with Indian-born Australian Saroo Brierley whose incredible story inspired the film Lion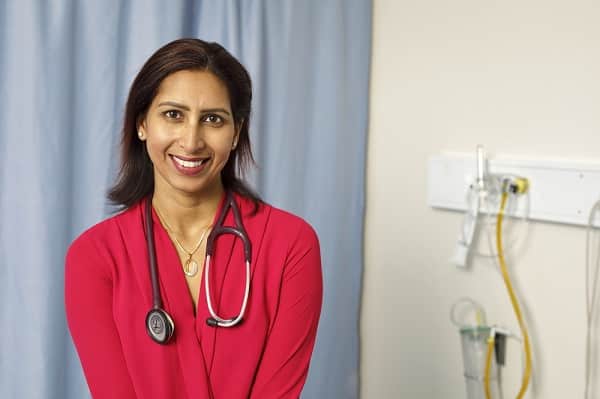 Pioneers in science and healthcare
Our series of articles highlighting the work of contemporary scientists, researchers and healthcare practitioners of Indian origin, including NANDITHA SURESH on Prof. Vijay Kumar, AM; RAJNI ANAND LUTHRA on Prof. Mark Khangure AM, Dr Ranjana Srivastava OAM (pictured), Dr P Sawrikar OAM; SARONI ROY on Dr Ashak Nathwani AM; USHA RAMANUJAM ARVIND on Prof. Rajiv Khanna AO, and FARZANA AHMAD on Dr Mahomed Said Patel OAM
Welfare Warriors
Our series of articles highlighting the work of community members making a difference through volunteer and charity work, including PREETJI JABBAL on Philomena Docherty OAM; EMIE ROY on Dr VP Unnikrishnan OAM; RAJNI ANAND LUTHRA on Guruswami Jayaraman OAM; FRANKIE GERARD FERNANDES on John Francis D'Souza OAM
Decolonising our arts and minds
APARNA ANANTHUNI on why the Indian community should acknowledge First People's ownership of the land
Uni Break
You think millennials are over-privileged, narcissistic, entitled and out-of-touch? Read what some of them did over their summer holidays
What a racist attack in Moscow taught me
KRISHNA NEELAMRAJU on whether to live in the 'safe' side of town, or mingle more freely
Give them wings
MOHAN DHALL on how parents should let go of expectations, allowing children to be themselves
Sunny side up
RAJNI ANAND LUTHRA's interview with Lion star Sunny Pawar, fresh from his appearance at the Oscars
An Aussie tale of Indian film royalty
PREETI JABBAL on Melbourne's Peter Diteze, whose family legacy is connected to Indian cinema's pioneering days
Gender stereotypes continue to hold strong
SHAFEEN MUSTAQ on what's wrong with traditional norms and how the youth can help advance equality
Anger in community at changes to 18C
Ethnic minorities claimed in an Indian Link survey that they would change their votes based on 18C reform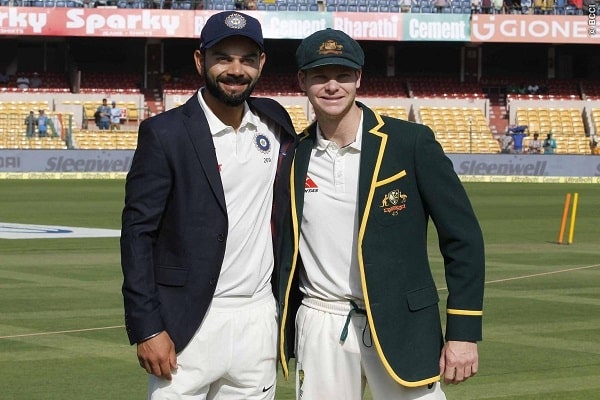 Atrocious behaviour mars exhilarating cricket series
DARSHAK MEHTA on worries for the manner in which the game was being played, as India and Australia concluded their 2017 test series
Sounds sculpted by the sea
ASHWINI SASEEDARAN on Indian artist Harsha Durugadda's Column of Sound which took top prize at Sculpture by the Sea
Father Tomy forgives attackers
USHA RAMANUJAM ARVIND spoke to Indian priest Father Tomy Matthew, victim of a racially-motivated attack
Buying your first home
USHA RAMANUJAM ARVIND and KIRA SPUCYS-TAHAR on how Indian migrants work to make the Great Australian Dream come true
Leaving home… to go back home
JYOTI SHANKAR spoke with Ruchir Sodhani and Santana Khurana who moved back to India after living in Australia for 22 years
Clickbait dominates cricket media
RITAM MITRA on how the Australian sports media revelled in negative sensationalism throughout the India-Australia test series
Editorials
PAWAN LUTHRA's notes on contemporary issues such as the citizenship tests, same-sex marriage vote, the changing face of the Indian migrant, citizen activism, and the failure of Parramasala and Confluence festivals to engage
The serious business of being funny
PREETI JABBAL spoke to Indian comedians at the Melbourne International Comedy Festival
Resilience, rights and respectful relationships
DIPANJALI RAO and APARNA ANANTHUNI on how to tackle the issue of family violence early on
In Mum's sari
Daughters raided their mums' wardrobes to create a unique Mother's Day tribute
Long ride on my motorbike
FRANKEY GERARD FERNANDES spoke to young couple Iyron and Sasha D'Souza, who took a motorbike ride from their home in Brisbane to their home in Goa
Starving on a full stomach
KRISHNA NEELAMRAJU's satirical piece on what ails the Indian restaurant scene in Sydney
Over the fence: What do our neighbours look like in 2017?
ANEETA MENON on the increasing diversity on our TV screens as an Indian family arrives in Ramsay Street
Crafting silence out of words
RAKA SARKHEL on Sydney-based Indian origin writer Michelle Cahill's book Letter to Pessoa which won the NSW Premier's Literary Award for New Writing
Walking across the world
KIRA SPUCYS-TAHAR's chat with Arjun Bhogal, who took five years to walk from his home in Cardiff, South Wales UK, to Cardiff, NSW Australia
Sydney and Melbourne Writers' Festivals
Our series of reports on the Indian links this year, by RAKA SARKHEL, TIA SINGH, VIDUSHI TRIVEDI, DIPANJALI RAO and APARNA ANANTHUNI
Global Indian Rich List
Our feature on the 100 richest Indians across the world
Despite loss, Indian fans didn't cross the LoC
HARSHAD PANDHARIPANDE on how India's cricket devotees chose to look back in humour rather than anger following the Champion's Trophy defeat
Making sense of the Census
RAJNI ANAND LUTHRA and HARSHAD PANDHARIPANDE on what the Indian community could take away from Census 2016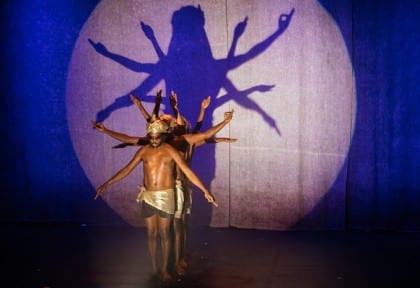 Why Djuki Mala likes Daler Mehndi!
JYOTI SHANKAR unearthed some very new Indian links in far north Arnhem Land
Tomorrow's leaders
SARGUN BHATIA's unique perspective into what identity can mean in a globalised world
Scintillating Srikanth smashes it in Sydney
YOGENDRA BHATNAGAR on how Kidambi Srikanth took the badminton title at the Australian Open
Australia's healthcare system…
… is fine until you get sick, wrote SUKRIT SABHLOK
When dreams crash
HARSHAD PANDHARIPANDE on the death of student Akanksha Kadam in a car crash
Community furore over SBS map
Outrage forced SBS to modify controversial Kashmir map, reported HARSHAD PANDHARIPANDE
Turning garbage to green energy
PAWAN LUTHRA on the Delhi-based Aussie company Elephant Energy, which turns landfill waste into energy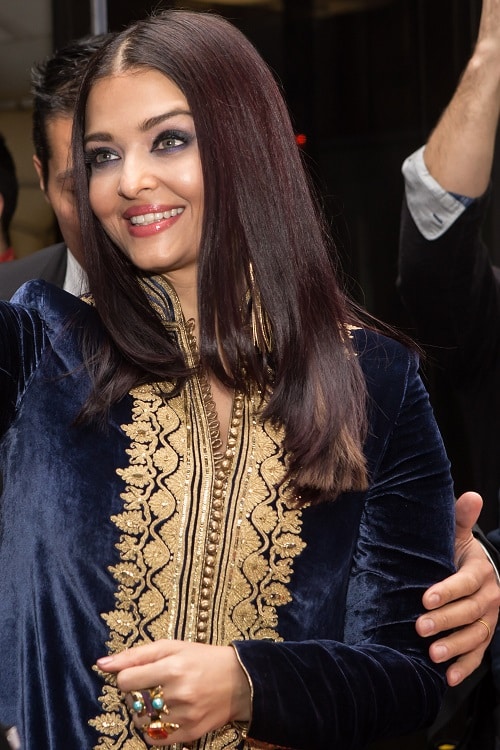 Speckled in stardust
PREETI JABAL on how IFFM celebrated Bollywood's finest and most beautiful
Thoroughly Tharoor
British Raj atrocities in India; increasing polarisation; leadership deficit… and Twitter trolls. Shashi Tharoor was in conversation with PAWAN LUTHRA
Equality for all
ANEETA MENON on marriage equality
What it means to be an Indian gay dad
Alan Maurice's heart-to-heart with KASHIF HARRISON on coming out to his ex-wife, bringing up two sons with her, and marriage equality
I never considered being upset by a YES vote
Equality campaigner ANEETA MENON, on what Western Sydney's No vote could mean for multicultural communities
The fading stories of India's Partition
The lived experience of 1947 will soon be lost unless we record from our own families, wrote SANAM SHARMA
Lessons from the lamb ad
HARSHAD PANDHARIPANDE on how the community came together to protest against the portrayal of Ganesha, but took the dismissal of complaints in its stride
My sustainable backyard
On Sustainable House Day, 180 families across the country opened their homes to visitors and put on display their everyday sustainable practices. JYOTI SHANKAR's home was one of them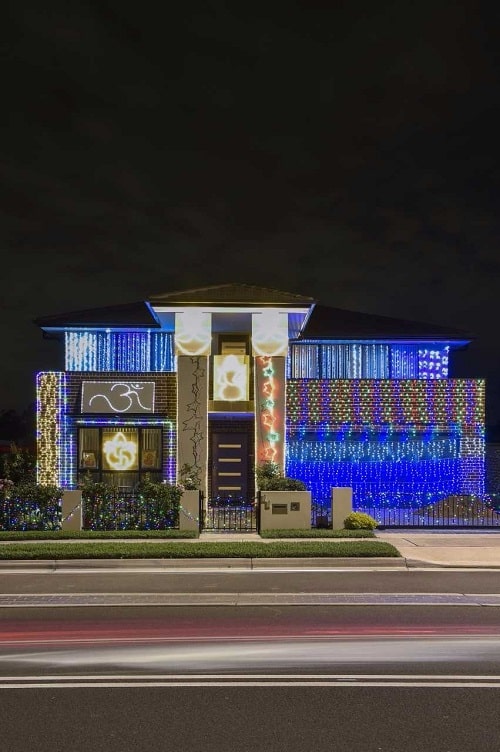 Blacktown's Diwali dazzle
HARSHAD PANDHARIPANDE on Blacktown Council's 'Light Up Your Homes for Diwali' Competition
Are you free to disagree?
The real test of freedom is dissent without fear, not silence, wrote KRISHNA NEELAMRAJU
#LookAtMeSail
SAI NARAYAN and RAJNI ANAND LUTHRA on an Indian all-female crew sailing around the world
Staying safe in the twilight years
TARINI PURI on what counts as elderly abuse, and where to go for help
Labour pains of adoption
RITAM MITRA on how a freeze on adoption from India is keeping Australian childless couples in limbo
Live and let live
Gay members of the Indian community spoke to HARSHAD PANDHARIPANDE as the result of the same-sex marriage vote was announced
Friends in deed
HARSHAD PANDHARIPANDE on how online groups have become dynamic communities helping fellow members
Brisbane monument honours Indian origin soldiers
BIANCA ARCHER and SURENDRA PRASAD on a community-led effort to install a memorial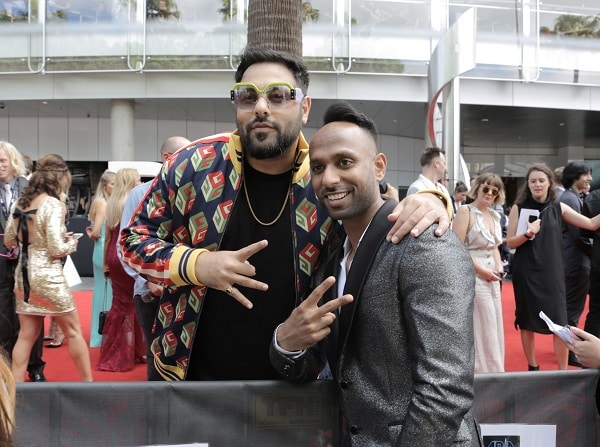 Star-gazing at the ARIAs
KASHIF HARRISON on his debut red-carpet reporting gig
Why we need to sing about female desire
APARNA ANANTHUNI and DIPANJALI RAO on female sexuality in our musical traditions and its links to sexual repression
The dangers of citizen journalism
RAJNI ANAND LUTHRA on why we should be wary of what comes through our social media newsfeeds
The girl behind that hilarious shopping list
Indian Link Radio host CHARUTA JOSHI invited an old friend for an on-air chat – Era Golwalkar of veggie-shopping-list fame!