Reading Time:
4
minutes
When US Ambassador Caroline Kennedy asks to visit your operations, you get an idea of the deep impact your work has been making.
For Amar Singh of Turbans 4 Australia, a highlight this week has been welcoming the Ambassador to his large warehouse at Clyde in Western Sydney.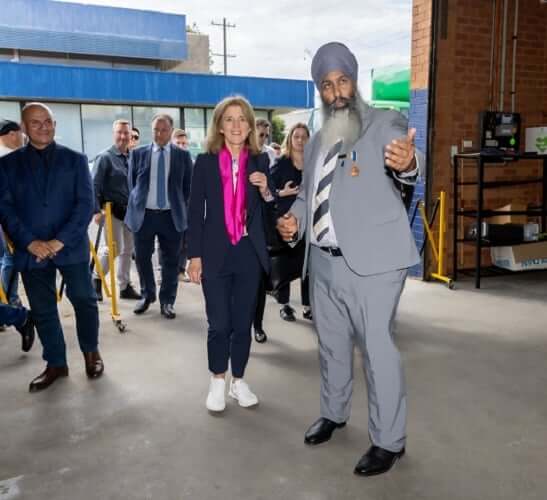 It is from here that thousands of hampers of essential items are distributed weekly to people in need, in an activity that has won Amar Singh the award of NSW Local Hero 2023, at the Australian of the Year awards this year.
"I've heard a lot about the work you do, your spirit of giving back and bridging community differenes," Ms Kennedy told Amar Singh.  "I want to congratulate you on your commitment."
The Ambassador got a first-hand feel of the work of the charity as she inspected the crates of provisions waiting to be packaged or shipped out, including tinned food and toiletries, and heard from Amar about the origins of it all.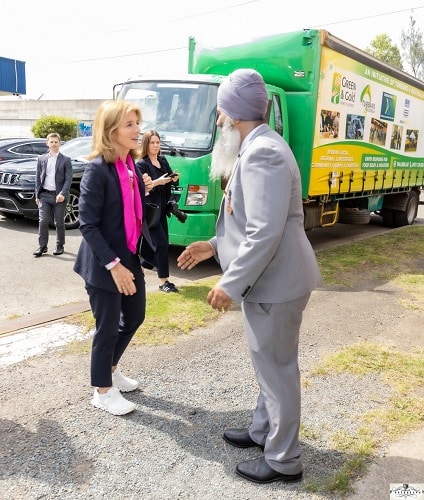 Amar launched Turbans 4 Australia in 2015 hoping to counter the persistent racism he experienced as a Sikh, especially after 9-11. Recognising the need to integrate proactively, he realised the importance of actively engaging in the local community.
"By actively supporting community causes, I aimed to convey that this is my home. I belong here, and intend to contribute meaningfully," he told the Ambassador.
T4A has come a long way since 2015, making valuable contributions to the Australian community in times of crises  such as bushfires and floods, as well as on a daily basis to those that need help most. Today it has more than 200 volunteers taking on different roles – packing supplies, transporting, social media.
Various local organisations have pitched in, such as the Lions Club, Rotary Club, even a local Facebook community of dads – each taking on the charity's activities one day of the week.
The afternoon also gave the Ambassador a chance to meet with these partners, and others in the local community – councillors, entrepreneurs, and other service providers in the Indian community. The intimate setting allowed her an opportunity to learn from each about their own operations.
"My intent is to meet as many people as I can, and perhaps connect them and their work with people in the US to see how we can bridge (operations)," Ambassador Kennedy told those gathered.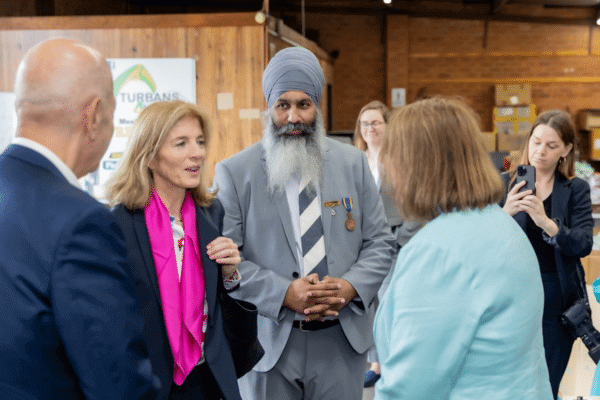 What came out was the important role of charity and the outpouring of a spirit of community, particularly in the past few years following COVID.
"I experienced the very same, post 9-11," the Ambassador mentioned.  "I was living in New York at the time."
As one guest reminded the Ambassador, most in the room were doing exactly what her illustrious father had said famously: Ask not what your country can do for you but what you can do for your country.
"I'm glad my parents' legacy is remembered here in Australia," Ms Kennedy remarked, visibly touched.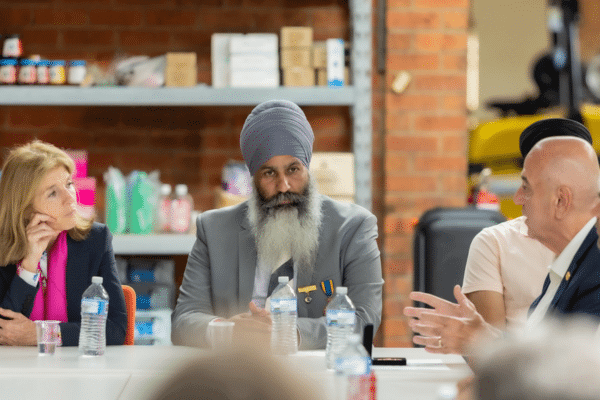 She also spoke of her desire to visit India. "My mother loved India and travelled there frequently, and my brother lived there for a year."
Caroline Kennedy took on the role of US Ambassador in July 2022. Since then, she has become known for her desire to engage with various segments of the community in this country, her trademark sneakers showing she is out and about on a daily basis.
She was at her charming best during the afternoon at Amar's as she interacted one-on-one with the guests. Within the hour, she had promised to visit Mala Mehta's Hindi School, Christmas events at the local council, and a Women's Day event next year to be organised by Wally Mehana, CEO of the Canterbury Bankstown Chamber of Commerce.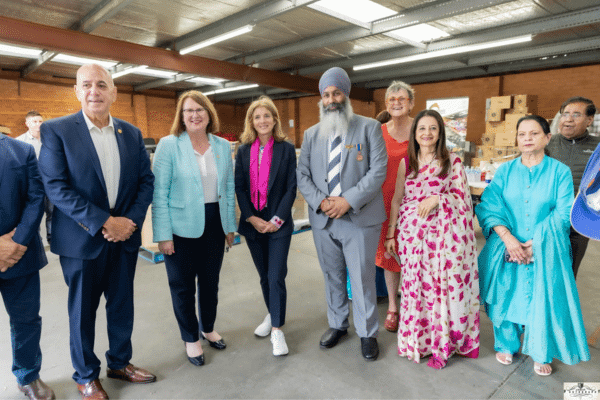 The three security guards inside and three outside (and was that really a drone hovering up above?) kept tabs on the goings-on, but there seemed to be no danger other than from the giant donuts, samosas, pakoras and mithai on offer.
"It was pretty special to be sought out by Ms Caroline Kennedy, a top diplomat and a member of an esteemed political family," Amar Singh said later.  "A great opportunity not only for us to show her our work, but also the unity in our diversity, the manner in which we live and work here. Social cohesion is a big issue in the US as well currently. Our volunteers are all a representation of our wider society and are an example of how we should all get along."