Reading Time:
3
minutes
This month, Melbourne Museum welcomes Indian exhibition Sutr Santati: Then. Now. Next.
It features 75 specially commissioned pieces of textile art, in a nod to India's 75th anniversary of Independence, each showcasing the unique combination of traditional Indian textiles and contemporary techniques.
The term 'sutr santati' translates to 'the continuity of yarn', and as such, the exhibition tells stories of India woven in thread.
It brings together the creations of a diverse list of artisans, craftspeople and designers from across India.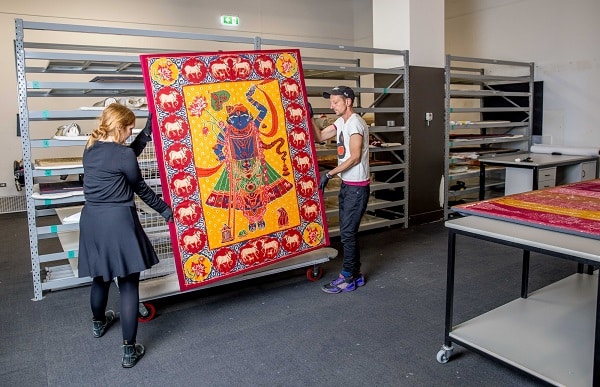 India has been known for its textiles for centuries. In Sutr Santati: Now. Then. Next, you'll see local varieties of indigenous yarn – cotton from across the land (eg Kala from Gujarat, or Kandu from Karnataka), muga and eri silk from the northeast, and yarn made with camel, goat and yak hair – all coloured with eco-friendly dyes.
These are used in a myriad of ways in the pieces showcased – through embroidery, resist-dyeing, printing, painting, appliqué and more.
Coming through loud and clear in these traditions and techniques, is the deep and profound reverence that Indians have for the handwoven textile. It has been at the centre of so much of our history, first attracting the British to our shores, and later, playing a significant part in our self-determination at Independence. The textile will continue to tell India's story well into the future.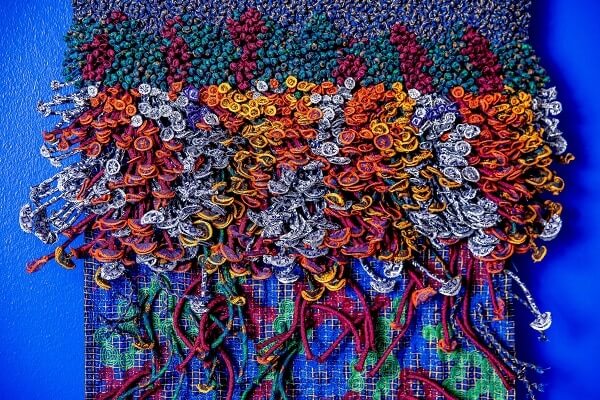 In this sense, the exhibition is aptly named by Lavina Baldota who conceived and curated it.
Lynley Crosswell, CEO and Director of Museums Victoria, agrees. "We are excited to host this exquisite exhibition, which showcases the country's contemporary artistic and creative landscape and reinforces the value of traditional Indian textiles," she said.
Equally, recognising the increasing cultural connections of communities between Australia and India, Sutr Santati: Now. Then. Next builds on the ongoing creative dialogue between our two countries, fostering deeper links between our peoples.
Lavina Baldota of the Karnataka-based Abheraj Baldota Foundation, said, "I am very excited for the people of Melbourne to discover India's diverse textile heritage through the exhibition Sutr Santati: Then. Now. Next. The exhibition combines exceptional works from contemporary designers alongside works from master weavers and intersectional creatives who put their hearts into their craft."
Sutr Santati: Now. Then. Next is a must-see experience for anyone with an appreciation of textiles, art, culture and history – and even a passing interest in India.
Sutr Santati: Now. Then. Next. Stories of India woven in thread, Melbourne Museum, 13 May to September 2023. More details here.
Read More: Jarracharra: Australian textile art in India