Reading Time:
2
minutes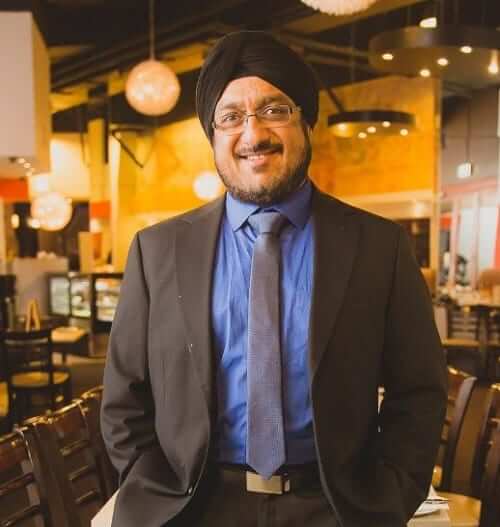 A bit about Sumeet Chabbra
Personal: I migrated to Melbourne with my family in 2004. I had experience in hospitality from running a successful restaurant in New Delhi and decided to open a similar business here. I ran the business with my wife for a year. With my kids being quite young and after facing many challenges of running a small business I decided to work, instead, with Officeworks. I had a successful tenure of 10 years at Officeworks before joining the Real Estate business.
Professional: Presently, I am working as Business Development Manager with construction company Melvic Group based in Dandenong South.
The reason I'm standing for council elections
I was motivated to stand for the elections with a vision of bringing our community to the forefront. I believe we should have representatives in various tiers of the society to help the society bring about positive changes. People from our ethnicity need to contribute to the society in all forms of service-related enterprises and set an example for future generations to follow.
Why people should vote for me
I have put in my nomination from the newly constituted Sparks Ward in Box Hill South. This pocket has a great blend of business, residential and communal. As we come out of our darkest period of COVID challenges there would be a need in the society to create jobs. My background in Hospitality, retail, and construction gives me a strong base to promote my beliefs. I intend to work with local businesses and job aspirants to aggressively provide people with progressive opportunities. Meanwhile, I also intend to maintain a sustainable balance between new projects in construction and lifestyle. I am also an ambassador for Mental Health and believe in Multiculturalism and Fair Go for all. 
My contribution to the community
My background, which my photo attests, is from Sikh religion. Blackburn Gurudwara is based in Blackburn and that's my place to be on Sunday mornings. I try my level best to be part of my ethnicity and provide comfort to all around to the best of my ability. I also partake meaningful efforts on any front which can bring positive changes in our society. This could be working with seniors, organising cultural events or working with groups supporting Mental Health. I also promote harmony around my residence being involved with neighbours regardless of age, religion or ethnicity. 
If elected, my post-pandemic key goals will be to
I would with the sitting Councillors evaluate the flow of funds from our rates collection towards immediate and life-changing projects. 
I would focus on challenges with Climate Change and how to project achievable targets within meaningful timeframes. 
I would interact with my Ward residents and focus on their concerns.
READ ALSO: Indian links in Victoria's local council elections 2020