Reading Time:
4
minutes
A multi-format artistic project curated by Bengaluru-based artist-curator Vishal Kumaraswamy is reconnecting community with North Melbourne Town Hall's Arts House.
Featuring an ensemble of both local and international artists, Okkoota ಒಕ್ಕೂಟ aims to rupture the hierarchical structure of the contemporary arts space and build an accessible, sensory experience for audiences.
Through a free multi-disciplinary exhibition and accompanying program of activities such as curator tours and communal meals, Okkoota ಒಕ್ಕೂಟ is deconstructing the contemporary arts space and audiences' understanding of it.
"There's a burden of education on audiences [to] learn how to speak this specific art-speak language in order to engage with the work [in contemporary art spaces]," says project curator Vishal Kumaraswamy. "[In Okkoota ಒಕ್ಕೂಟ, audiences] can spend time with the work and have moments to digest things, rather than coming in, looking at stuff, reading a curatorial note."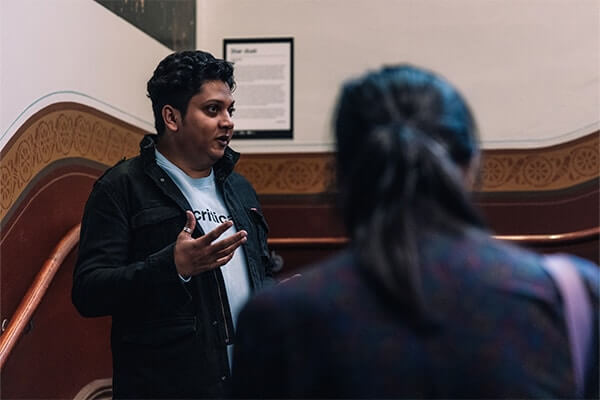 Meaning 'assembly' or 'gathering', care for the audience is a central part of the Okkoota ಒಕ್ಕೂಟ program. Kumaraswamy says this concern originates from his frustrations with the limitations of the contemporary arts space.
"Even though I've been an artist for a while, I don't feel comfortable in contemporary art spaces because the way things are written about is narrow and siloed [and makes] people feel dumb. Often you realise what is being said about the work is vastly different from how the work makes you feel," he says.
"Artists are processing how they feel about things in their work, and I think sometimes language does a disservice to that embodied experience."
Okkoota ಒಕ್ಕೂಟ is built on an anti-caste framework developed through Kumaraswamy's own practice as an artist of Dalit background, and the program brings artists from marginalised backgrounds across the world into conversation with each other.
Exhibited works include Subash Thebe Limbu's internationally acclaimed Adivasi futurist film NINGWASUM, Nikhil Nagaraj's spatial audio installation exploring hierarchy in Carnatic music, and NC Qin's performance piece Glass Armour featuring an 80kg suit of cast glass armour made and worn by the artist herself.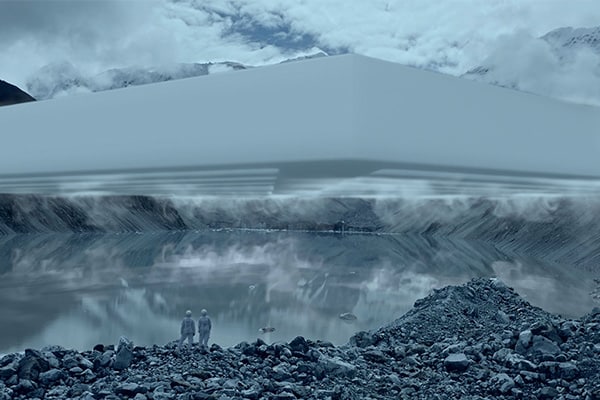 "People who look like me and share similar identities to me face some of the same circumstances across geographies," he says. "What I'm trying to do is open up spaces for people to engage in the conversations that might not be possible under contemporary arts engagement."
The word 'Okkoota' comes from curator Vishal Kumaraswamy's language of Kannada, and is reflective of the project's intention to break away from a homogenous 'South Asian' narrative.
"[I] com[e] from a marginalised background which is constantly being assimilated into narratives that aren't our own. I named it in Kannada…which was a way of saying this has nothing to do with the South Asian narratives we see, with Bollywood or classical or the culture we're selling to the world as 'South Asian'," he says.
"A lot of those art forms come through theft from Indigenous populations…[I want to explore] what it means to name it in a way that's difficult for even the visible South Asian population to pronounce; that's the labour [I'm] asking audiences to do, learn how to pronounce it."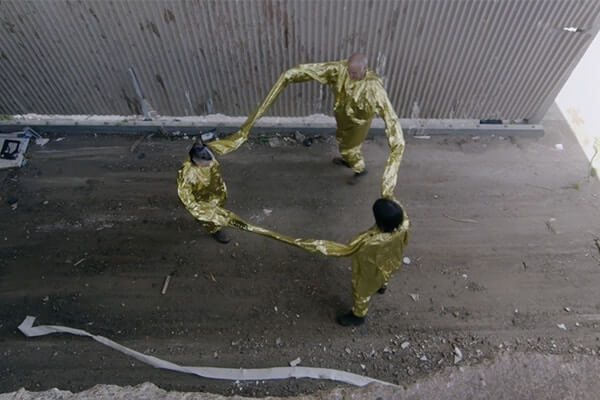 He hopes the naming of the project will encourage audiences to examine their own perspective.
"To come and engage with the program, there is some work you need to do," says Kumaraswamy. "It's not [from] a position of saying 'I'm wrong and you're right', more 'we've not had the opportunity to talk about our culture in this way'. A lot of leaving [one's] own assumptions is required to begin to engage with the work."
Alongside building a future of equitable exchange for arts institutions, Kumaraswamy hopes to see more South Asian audiences engaging with Okkoota ಒಕ್ಕೂಟ.
"The conversations [in Okkoota ಒಕ್ಕೂಟ] are important to have; I think the time to pretend they aren't there is long past," he says. "Especially South Asians who are in the kind of liberatory, emancipatory practices on this continent – I think [I want] for them to come and examine their own positions and say 'oh cool, this is a blindspot I had,' in a way that isn't confrontational."
Okkoota ಒಕ್ಕೂಟ is showing at Arts House, located in the North Melbourne Town Hall, 521 Queensberry St, North Melbourne, until Sunday April 23rd – find out more about this free event. 
READ ALSO: Become an anti-caste ally if you haven't already: Melbourne academic Vikrant Kishore