It is easier now for migrant workers in Australia to report their workplace concerns in their own language.
The Fair Work Ombudsman in Australia has made it easier for migrant workers to report workplace concerns to the agency by launching its popular Anonymous Report function in 16 languages, including Hindi, other than English.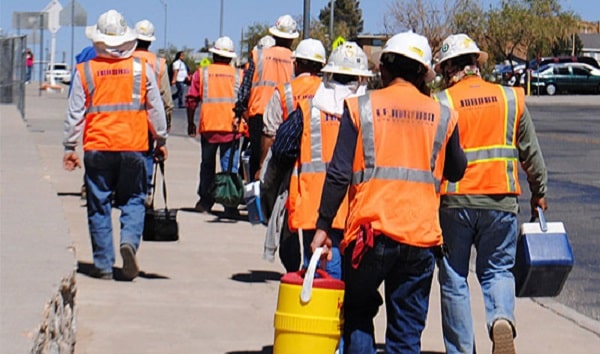 Fair Work Ombudsman Natali James said that the new tool was developed to overcome some of the barriers that migrant workers face when dealing with workplace issues.
"Factors such as limited English skills, cultural barriers and a lack of awareness of workplace rights mean that migrant workers can be particularly vulnerable to exploitation in the workplace," James said.
"These same factors also make it difficult for migrant workers to know where or how to seek help.
"My agency is aiming to break down these barriers and make it as easy as possible for migrant workers to report their concerns to us."
The Fair Work Ombudsman had originally launched the Anonymous Report function in May 2016 to allow the community to report potential workplace breaches, in recognition that some employees are reluctant to complain about workplace issues.
"Since the launch of the Anonymous Report function, the Fair Work Ombudsman has received more than 10,000 tipoffs with 15 per cent of these coming from visa holders," James said.
"To make it easier for people from a non-English speaking background we have now launched this tool in 16 languages other than English, including Chinese, Korean, Arabic and Spanish," she said.
"Now migrant workers can tell us their concerns, in their own language, without being identified."
These languages include Hindi, Nepali, Indonesian, Vietnamese and Thai among others.
High profile inquiries by the Fair Work Ombudsman into matters such as 7-11, Woolworths trolley collectors and 4 and 5 star hotel cleaners have highlighted the prevalence of often deliberate and systematic exploitation of migrant workers.
Intelligence gathered via the anonymous report tool enabled the agency to target its compliance and education activities.
"Improving the employment experience of migrant workers in Australia is a priority for my agency," James asserted.
"We understand that it can be hard to speak up if you are facing issues at work, but we hope that our new translated Anonymous Report function will encourage more migrant workers to do so."
The Fair Work Ombudsman also understood that visa holders working in Australia may be reluctant to seek assistance if they thought that doing so will lead to adverse consequences, such as damaging future job prospects or cancellation of their visa.
"I would like to reassure visa holders that in line with an agreement between my agency and the Department of Immigration and Border Protection, you can seek our assistance without fear of your visa being cancelled" reassured James.
Employers and employees seeking assistance can visit www.fairwork.gov.au or contact the Fair Work Infoline on 13 13 94. An interpreter service is available on 13 14 50.
The Anonymous Report tool can be accessed at: www.fairwork.gov.au/inlanguageanonymousreport.
The tool is available in the following languages:
Chinese Simplified
Chinese Traditional
Korean
Hindi
Arabic
French
German
Italian
Japanese
Spanish
Vietnamese
Indonesian
Filipino
Portuguese
Thai
Nepali