Reading Time:
5
minutes
A recently launched compendium titled Case Studies: Advocating Business Success Between Australia and India puts paid to an oft-used cliche about the state of the business relationship between the two nations – that corporate Australia plonks India in the 'too-hard' basket.
The compendium shines the spotlight on 26 (mostly Australian) businesses, diligently researched and curated, that have cracked the Australia-India business space with their targeted offerings – in sectors as diverse as mining, EdTech, MedTech, gaming, alcohol beverages, dairy products, aerospace and agriculture.
Produced by Sydney-based corporate advisory firm Newland Global Group, it was launched in mid-November in Sydney, Melbourne and Perth.
With their data-driven research and evidence-based paradigm, authors Dipen Rughani and Natasha Jha Bhaskar, CEO and Executive Director of Newland Global respectively, have proven that though the road may be challenging, for those willing to take this challenge the opportunities and rewards are many.
The work provides, for each company spotlighted, its particular market strategy, and key takeaways and insights gained from its market journey. Quite ground-breaking in its depth and quality, all 200 pages and 50,000 words long.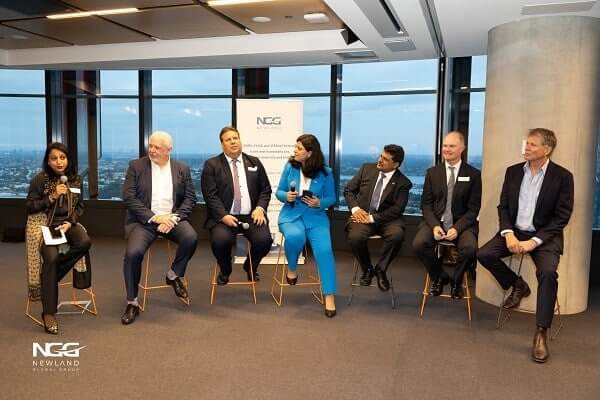 It also serves to highlight that friend-shoring has become the order of the day, and India has become a favoured and trusted friend of Australia.
CASE STUDY: Ferra India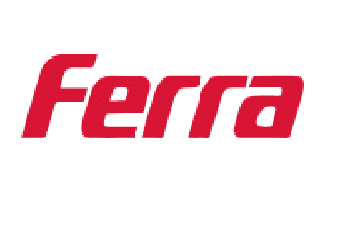 Australia's leading aerospace and defence company Ferra Engineering, launched in 1992, specialises in the design, manufacture and maintenance of subsystems and structures for the aviation sector, both commercial and military.
In 2011, it opened its operations in Bengaluru, the aerospace capital of India. Today Ferra Inda delivers on India's ever-increasing domestic requirements in civil and military aviation, as well as maximising on global export opportunities. 
"Ferra India has played a key role in several projects for Boeing (737, 747-8, 777, F/A18, CH-47, P8, BDA Currawong and JDAM-ER)," the Newland Global compendium reports.
CASE STUDY: Zero Latency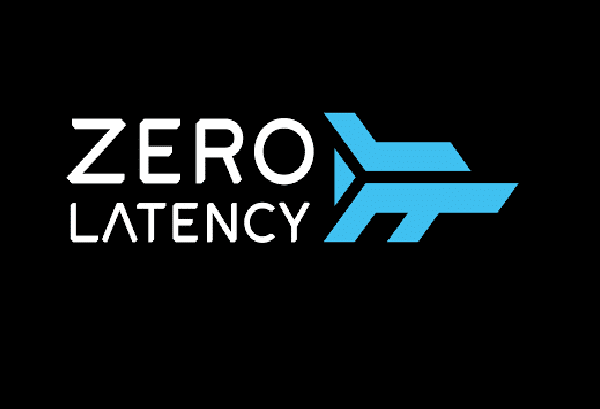 Australian company Zero Latency, an immersive entertainment industry leader that introduced the world to 'Free Roam VR', has changed India's gaming experience forever, having partnered with Samrey Entertainments. Samrey founder Parinitaa Rajgarhia stumbled onto Zero while on holiday in Bangkok in 2019, and launched it in India the very same year, opening the country's first free-roam VR gaming experiences and entertainment centre in Lower Parel Mumbai.
COVID-19 notwithstanding, the company grew, and Rajgarhia launched its second outlet in Hyderabad in 2021.
"India is estimated to have more than 400 gaming companies and 420 million gamers online," the Newland Global compendium notes. "The growth in India's virtual reality gaming is expected to be at 30 per cent by 2027, led by the inclusion of gaming studios and social gaming." 
By 2030, gaming is expected to be a $3.7 billion industry in India. 
To learn what the key takeaways are from the market strategies of these and other companies, check out the Newland Global compendium of case studies.
"It is no longer 'Why India?' but 'How to India?" @NewlandGlobal's @DipenRughani at the Perth launch of thier impressive compendium of "Case Studies: Advocating Business Success Between Australia and India." pic.twitter.com/k1OtKOuYq3

— Gordon Flake (@lgflake) November 16, 2023
The Sydney launch, interestingly, took place at the Barangaroo offices of HSBC, the largest foreign bank here in Australia and also the largest foreign bank in India. 
At the launch, Consul General of India (Sydney) Manish Gupta emphasised the emerging opportunities with India and said that while everyone was aware of these, the Newland Global compendium takes into account the micro aspects of doing business in India and succeeding. Also speaking was Edan Corkill (Director Global Markets, Investment NSW) who pointed out that eight of the 26 success stories were advisory clients of Investment NSW, in what is a testimony to the India focus of his organisation.
A highlight of the evening was a panel discussion of executives from the NSW success stories moderated by Natasha Jha Bhaskar. The panellists included Nupur Bhushan (ResMed CEO and GM Australia and NZ), Peter Prentice (Agripower Australia MD), Tim Regan (COO, The George Institute), Shailendra Sawleshwarkar (Faculty of Medicine and Health, University of Sydney), Paul O'Brien (CEO and co-founder, Air Physio) and Kevin Morgan (Director and COO, Global Study Partners).
The panel emphasised three key aspects of succeeding in India as an Australian business:
Importance of controlling the end customer experience directly without leaving it solely to the Indian partners


ResMed's Nupur Bhushan highlighted this through her sleep technology company's strategic changes to the operating model required to succeed in India after a few initial hiccups in the marketplace. Their customer service now includes local contact centres, multi-lingual customer support and after-sales service tightly overseen by the Australian firm.

Utilizing the low-cost innovation potential offered by India to create products for the global marketplace


The George Institute's Tim Regan highlighted this by pointing out the growing importance of India as an innovation hub, particularly in areas such as clinical trials, drug re-purposing and drug discovery.

Having a deep commitment to India and hence, a long-term view of its potential


Kevin Morgan of Global Study Partners pointed out the organisation's response to being blindsided by COVID-19 where they deliberately avoided cost-cutting involving their Indian staff, but focused on other parts of the business with overheads. This proved to be a very wise decision as the pandemic started to subside and demand from Indian students for Australian education rocketed upwards.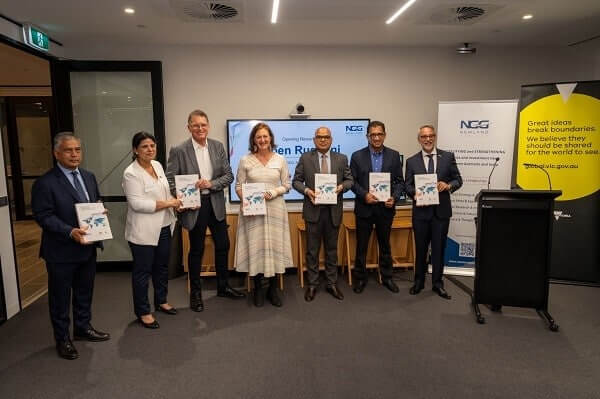 So, what else could the Newland Group do to build on this ground-breaking research and take it to even greater heights?
One simple suggestion: the one area where Australia's ASX Top 50 firms have seen enormous success in engaging with India is tapping India's digital transformation skill sets in accelerating innovation within their businesses here in Australia and NZ.
Whilst historically this has involved third-party Indian service providers such as Indian tech majors, increasingly the trend has been to set up their own full-fledged Digital Global Capability Centres (Digital GCCs) focused on areas such as advanced analytics, data science and data engineering and of course, the now ubiquitous AI. Examples of this leading-edge trend are companies like the CBA (with now 5,000 strong staff based out of its Indian centres), Telstra, and even smaller organisations such as the Link Group.
As Newland Group looks to enhance their research offering over time, this could be an area worthy of consideration.
"This is a live compendium," Bhaskar told Indian Link. "We will continue to add more case studies as Australian and Indian businesses continue to build on the commercial opportunities that are opening up to them. While cricket will be a strong bond, critical minerals, digital capabilities, and education among others will be the focus of the years ahead." 
READ ALSO: IndAus ECTA: new beginnings and aspirations