It's been a tense 48 hours for both the Indian and Pakistani communities in Australia as the stand-off between our home countries reached a higher pitch.
The social media "war" that has been ongoing has today seen a slight change of tack, as the voice of reason and call for peace (#SayNoToWar) and de-escalation begins to filter through on our feeds. Citizens on both sides are calling for the release of Wg Cdr Abhinandan Varthaman, who was captured by Pakistani armed forces on Wednesday.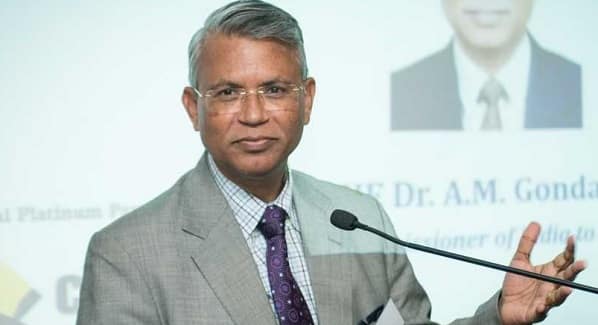 Speaking to Indian Link, the Indian High Commissioner to Australia Dr AM Gondane urged the community to stay calm. "Things will not precipitate, hopefully," he said. "We will be in touch as the need arises. As of now, we must all keep calm. Be vigilant."
He added, "Let's not (engage in) stridency of any sort, or sloganeering. Keep our moral stature up. No slanging matches – it doesn't benefit anybody."
The Indian objective is very clear, he reiterated – it is the elimination of terrorism.
"The action we took was an anti-terrorist operation. It was not against Pakistan, or the Pakistani army, or against their economic institutions. The action targeted only the camp of which we had knowledge and intelligence reports about – they were planning something bigger. Pakistan in its wisdom felt it was against them. Now they have escalated: they infiltrated our borders and in pursuit of the attempt they made we repulsed them. In the aerial combat that followed one of our aircraft was downed, and we downed one of theirs – but since it was on their territory we have no images to show. For our pilot Wing Cdr Abhinandan who is now in Pakistan, our request is to all concerned is that he be treated as per Geneva Convention guidelines."
Pakistan's Acting High Commissioner in New Delhi was summoned by the Ministry of External Affairs yesterday (27 Feb), to lodge a protest against his country's act of aggression.
"Regret was expressed at continuing denial by Pakistan's political and military leadership at the presence of terrorist infrastructure in territories under its control," an MEA release stated. "A dossier was handed over to Pakistan with specific details of JeM complicity in the Pulwama terror attack. It was conveyed that India expects Pakistan to take immediate and verifiable action against terrorism emanating from territories under its control."
Dr Gondane concluded, "We are working with a lot of restraint and do not want to see the situation escalate."