Reading Time:
2
minutes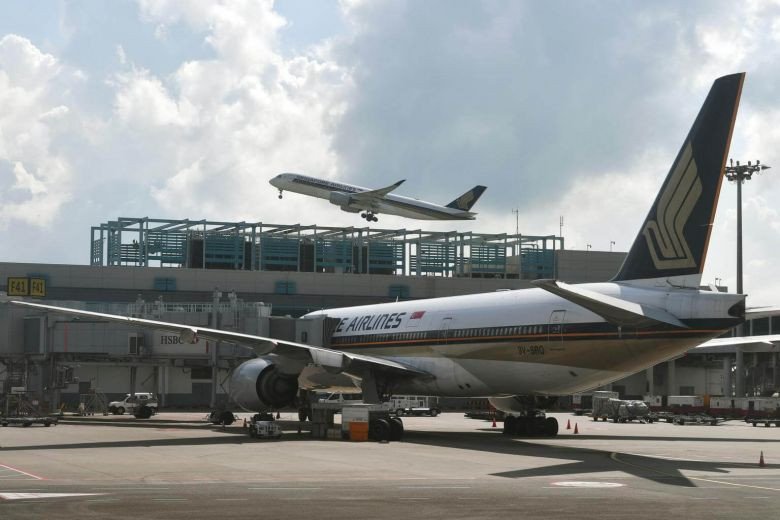 After a Singapore Airlines flight was delayed with his mother and another relative on board and his inquiry calls to the airlines were put on hold, an Indian man called Mumbai International Airport with false claims of a bomb on the international flight.
The Sydney Morning Herald reports that in March, Sanjay Kalubhai Korat, a chef in Argenton NSW, was angered by two fruitless calls to airline authorities after his mother and relative were delayed in boarding Singapore Airlines flight SQ423 due to missing paperwork. He was provided with the phone number of a staff member to send the necessary documents, after which they were allowed to board the plane.
When his follow-up calls on the status of the flight were put on hold for more than thirty minutes and eventually cut, Korat insisted there was a bomb on the flight travelling from Mumbai to Singapore. An emergency landing had to be ordered for the plane's 263 passengers and 18 crew members. Two fighter jets were sent to escort the flight.
Speaking in Hindi on the calls, Korat alleged he would provide information on the bomb "when the blast happens" and insisted that he was not a terrorist. He was subsequently arrested at Sydney Airport when he arrived to pick up his mother and relative.
The 39-year-old told the police that he was angered by the actions of Mumbai Airport and Singapore Airlines, showing no remorse.
"If they gave me the information I wanted, it wouldn't have happened," he said.
Due to the bomb hoax, the flight was put on high alert and passengers were only allowed to disembark after thorough security checks of the plane. Almost 30 people missed their connecting flights.
He pleaded guilty to one count of using a carriage service to make a hoax threat and will be sentenced in August.
READ ALSO: