Ahead of Independence Day, Indian Link brings you India that is off the usual tourist map, and away from the beaten track
CYCLING AND BIKING
Tour of Nilgiris: This much loved 1000-odd-km cycling tour of Nilgiris – covering parts of Karnataka, Kerala and Tamil Nadu over eight days – is gaining fans especially in corporate world. Now in its 10th year, this tour spans the wildlife sanctuaries in Karnataka, Wayanad in Kerala and Mudumalai national park in Tamil Nadu.
Each day involves pedalling more than 100 km while traversing the high points of the Nilgiri Hills, testing the riders' endurance, temperament, physical and mental limits.
BEST TIME OF THE YEAR: December
STAY: The tour organisers take care of the accommodation
GETTING THERE: The starting point of the tour is Bengaluru. The easiest and quickest way to reach there is by air.
MOTORCYCLING
Bhalukpong – Dirang – Bomdilla – Tawang
When it comes to Indian biking routes, the Northeast is a goldmine to be explored. Arunachal Pradesh, the land of dawn-lit mountains, has a meagre road network and that is what makes motorcycling in this region 'a crazy ride'. The slush, rain, dirt tracks, rocky river beds and camping will test your riding skills to the max.
There are many operators that carry out this 10 days expedition covering approx 1200 km.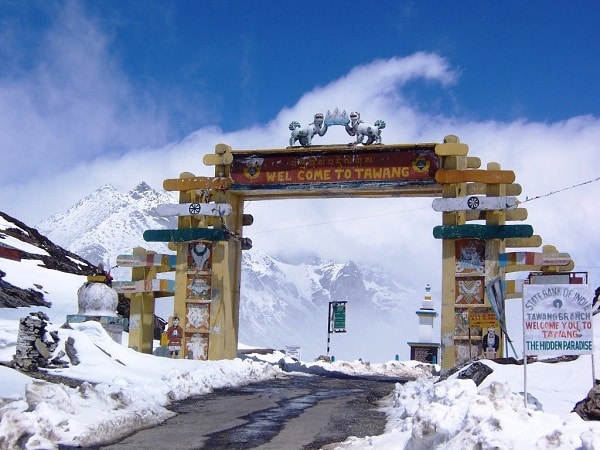 BEST TIME TO VISIT: October to March
STAY: Usually, motorcycling touring operators arrange for accommodation
GETTING THERE: Tezpur airport in Assam is the nearest airport (260 km)
Guwahati – Shillong – Cherrapunji – East Khasi Hills
If you ever plan to visit North-East, you absolutely should not miss this route that starts at Guwahati, the gateway to the North-East. As you ride along the route, you make your way to the picturesque capital of Meghalaya, on to one of the rainiest places on Earth, Cherrapunji, and then to the East Khasi Hills. Along the route, you will also witness the cleanest village in India, Mawlynnong.
BEST TIME TO VISIT: October to March
STAY: There are many tour operators who arrange food and accommodation along the route
GETTING THERE: The easiest way to reach Guwahati is by air