Reading Time:
3
minutes
While the world watched the very public feud between India and Canada this past week – leaving the allies wondering what their response should be other than merely saying "we're concerned" – the concern for diasporan Indians like us in Australia, is the fanning of communal fires.
Emboldened by Prime Minister Justin Trudeau's accusations, Canadian Sikh Gurpatwant Singh Pannun, a designated Khalistani terrorist in India and leader of the outlawed Sikhs For Justice (SFJ), asked Indo-Canadian Hindus to leave the country, leaving the community shocked and terrified.
Pannun announced also that protests are slated to take place outside Indian consulates in Ottawa, Toronto and Vancouver on September 25, calling for expulsion of Indian High Commissioner Sanjay Verma.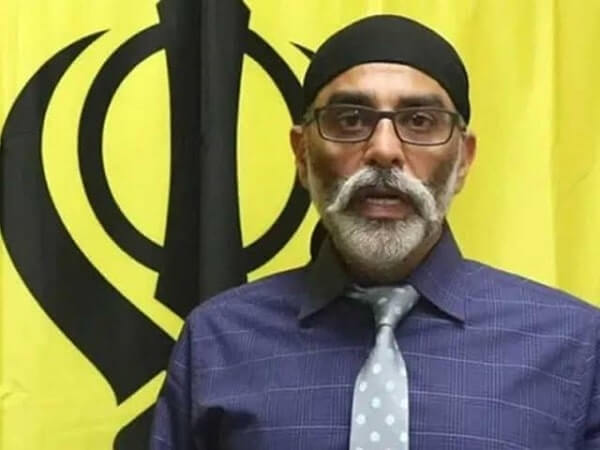 A new referendum is also planned, he revealed, to ask the community if they believe India was behind the murder of separatist leader Hardeep Singh Nijjar in June this year.
Canadians observing the Indian community in their country, could well have concerns regarding disturbance of peace.
Viral videos of Nijjar firing his AK-47 in nonstop volleys are definitely not helping.
The issue at the core of this breakdown in relationship (in more ways than one) – the call for Khalistan – has been around for a while. A certain section of the Sikh community is at the centre of it, and the activism we can now state with certainty is wholly coming from Canada.
It is estimated that Sikhs comprise a little over 2.1% of Canada's population (according to the 2021 census) and apparently wield more power than most immigrants from other parts of the world. Their numbers have doubled in the past 20 years with a large number from the community, mostly from Punjab, migrating in search of greener pastures — education, career, jobs, etc.
Canada is home to the largest national Sikh proportion in the world (2.1%) and the second-largest Sikh population in the world, after India. British Columbia has the third-largest Sikh proportion (5.9%), behind only Punjab and Chandigarh in India.
New Delhi has for years accused Ottawa of taking a lax approach to Sikh separatists in Canada, with Prime Minister Narendra Modi most recently scolded Trudeau during a brief meeting on the sidelines of the G20 Summit in New Delhi earlier this month.
New Delhi has also accused Sikh protesters in Canada of "promoting secessionism and inciting violence against Indian diplomats, damaging diplomatic premises and threatening the Indian community in Canada".
Tensions are high in Canada's Indian community, following the India-Canada row.
Indian-origin Canadian MP Chandra Arya urged the community to stay calm and vigilant, and report incidents of Hinduphobia in the face of the threatening video by the Khalistani leader Pannun.
"I have heard from many Hindu-Canadians who are fearful after this targeted attack. I urge Hindu-Canadians to stay calm but vigilant. Please report any incident of Hinduphobia to your local law enforcement agencies," MP Arya wrote in a long post on X (formerly Twitter) on Thursday.
Few days back Khalistan movement leader in Canada and the president of Sikhs for Justice which organizes the so-called referendum Gurpatwant Singh Pannun attacked Hindu-Canadians asking us to leave Canada and go back to India.
I have heard from many Hindu-Canadians who are… pic.twitter.com/z3vkAcsUDs

— Chandra Arya (@AryaCanada) September 20, 2023
Added to this, is yesterday's announcement by India of the suspension of visa services in Canada: the repercussions of this for Canadian-Indians (as well as businesses and students) are not going to be light.
We've been seeing this issue play out in Canada and have been warning that it might infiltrate into Australia, which seems to have some sympathisers in its own Sikh community. That having been said, the Khalistan issue does not have as many supporters in India or in other diasporic Sikh communities as the Canadian Sikhs would like to believe. It is up to these communities now to stand up and say that in as many words.
The social fabric of the local Indian Australian community is strong, but must withstand any heat which can emerge from the ongoing India-Canada row.
READ ALSO: World response to Canada's allegations against India has been muted