Reading Time:
3
minutes
Green Room Award winning production The Durga Chronicles will be remounted with new post show round table discussions at Narre Warren's Bunjil Place to build greater understanding of gendered violence within the City of Casey community.
The multi-disciplinary production which premiered at Melbourne's ArtsHouse in 2022 will be followed by post-show 'Circles of Conversation', inviting audiences to discuss themes presented in the show with cultural leaders.
Dr Priya Srinivasan, co-director of the performance says the post-show conversation will give audiences a chance to reflect on the themes of The Durga Chronicles.
"We've found audiences have felt moved by what they've seen and letting them go without allowing them to process their emotions or having a panel talk at them isn't going to make sense," she says. "Instead, we have cultural leaders and different prompts across several tables which people can join, to give audiences the freedom to discuss topics they otherwise wouldn't."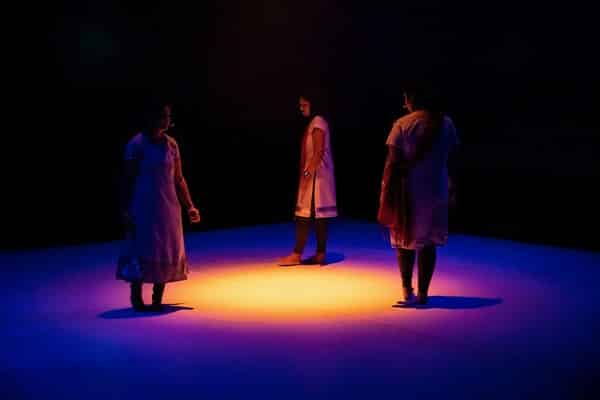 A deliberate departure from the western panel format, the 'Circles of Conversation' post-show event will allow audiences to discuss topics such as intergenerational trauma, financial empowerment over chai and samosas. Table leaders include Foundation for Youth Australia's Mehak Sheikh, Victorian Greens leader Samantha Ratnam, and Safe & Equal CEO Tania Farha.
Dr Srinivasan hopes the round table approach will encourage meaningful conversations in the Casey community.
"Multicultural communities face gendered violence because we are alienated from [engaging with] our own storytelling and communities in meaningful ways," she says. "This [post-show conversation] strives to bring us towards a collective approach; I hope audiences feel moved to seek support, whether they are perpetrators or victims, and go forth as community members to prevent gendered violence."
According to the Victorian Women's Health Atlas 2022, The City of Casey area has one of the highest numbers of reported family violence incidents in Victoria. City of Casey Chair of Administrators Noelene Duff PSM says the event is part of several engagements to build community connection to gender equality, as set out in their 2022 Safe and Equal Casey strategic plan.
"The Durga Chronicles is a unique performance that will no doubt help us increase awareness of gendered violence and gender equality," Duff says.
Dr Srinivasan feels performances such as The Durga Chronicles are an important tool in addressing issues such as gendered violence without confrontation.
"[The Durga Chronicles] is abstract and allows audiences to enter in their own ways and form their own emotional landscape. It enables them to subtly engage with the topics at hand by bringing their emotions to the forefront and gets people to look at violence prevention from a different angle," she says.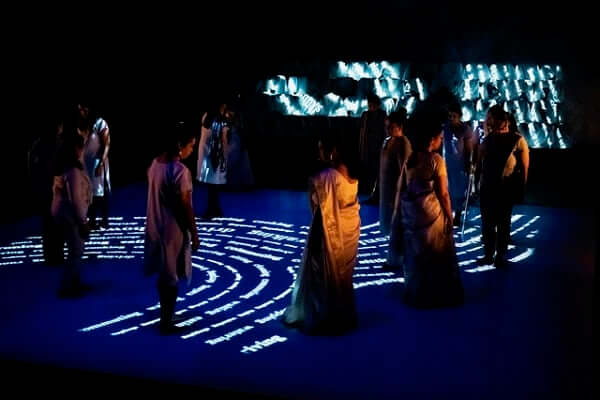 "So many leaders who work in the gender equality and multicultural space are doing excellent work and we're just trying to help that process, using art and performance to create impressions and increase people's understandings of their work without hitting them over the head."
Developed in collaboration with Philipa Rothfield and Uthra Vijay, The Durga Chronicles incorporates movement, voice, and multimedia elements to invoke the goddess Durga, a symbol of feminine strength and call for collective action against gendered violence.
Winning the 2023 Green Room Award for 'Breaking Ground' in Dance earlier this year, the performance features multigenerational group Keerthana Women's Choir and classical Indian dance performed by Dr Srinivasan.
The Durga Chronicles is showing at The City of Casey's Bunjil Place on Saturday 7 October and Sunday 8 October.
READ ALSO: Bharatanatyam meets Ballet in TOUCH