The horrific death of student Akanksha Kadam in a car crash once again highlights the importance of safe driving, especially for young drivers.
The death of Akanksha Kadam, a student from India, in a car crash in Sydney last week is another painful addition to the long list of road mishaps involving youngsters.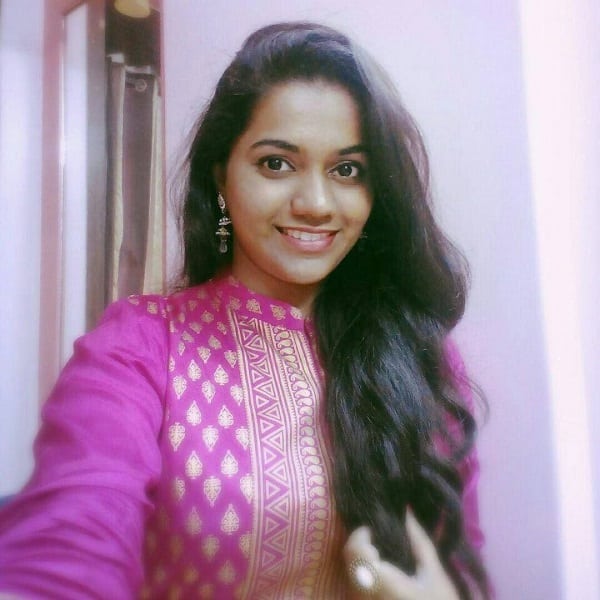 While police haven't said whether speeding or drunk driving was involved, and insist that they will not comment on the crash until investigations are complete, accounts of several people who live close by or who spoke to the survivors point to the fact that the car in which Akanksha and three others were travelling was at a high speed.
News reports said that the driver, 23-year-old Sachin Sachin, lost control of the car on Mona Vale Road, crossed a grassed dividing strip and hit a tree with such force that it split the tree. The fact that Akanksha died at the scene also points to the severity of the impact.
Chief Inspector Phil Brooks was quoted as saying that police are investigating if speed was a factor.
Statistics show that speeding remains the greatest cause of death and injuries on our roads, contributing to about 40 per cent of road fatalities.
Akanksha's death came just days after 25-year-old Seeranpreet Singh died in a truck smash on Sydney Road in Melbourne on 6 July. He died on the spot. He was doing a Roadside Assistant job with RACV and was driving a van at the time of his death, his friend was quoted as saying.
While both Akanksha and Seeranpreet died in crashes, back in 2008, an Indian student, Puneet Puneet, had caused a car crash. Puneet, an L-Plate driver, was allegedly driving drunk at 148kph when he mowed down two pedestrians in Melbourne's Southbank, killing one of them.
Puneet is later reported to have fled to India on a friend's passport, and remained there in hiding until 2013, when he was arrested. He has since denied any involvement in the crash and is fighting extradition to Australia in court.
In the Akanksha Kadam case, the driver Sachin Sachin, who miraculously escaped with minor injuries, was arrested the next day and subsequently charged with dangerous and negligent driving causing death and injury.
The crash has shattered the life of Akanksha's family – she was an only child and just 27 years of age – and friends, who remember her as a vivacious and energetic girl.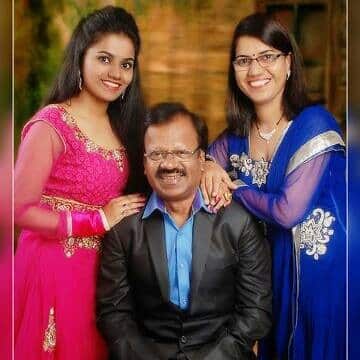 A Mumbai girl who was pursuing her MBA at Macquarie Graduate School of Management, Akanksha also worked at Indian restaurant Mantra in Top Ryde. The other occupants of the car were Akanksha's colleagues from the restaurant. Two of them sustained fractures.
Akanksha had returned to Australia barely a week ago after a brief visit home, her first after coming to Sydney in September 2016.
She was such a jovial person. She had many friends, and she never fought with anyone"
"She was such a jovial person. She had many friends, and she never fought with anyone," her mother Priyanka, who works for Brihanmumbai Electric Supply & Transport Undertaking, told Indian Link.
Akanksha's father Pravin works for State Bank of India.
Her friends at uni had similar impressions of her. A classmate, who requested not to be named, said it was her smile that was her defining feature. "She was very helpful and dedicated in her studies. We are in shock at the loss," he said.
At Mantra, the Indian restaurant where Akanksha worked, the owner Amit Kumar and staff are still coming to terms with the tragedy.
"She was a true asset to the team. This restaurant was her life," Kumar said. "We kept the restaurant open yesterday in her memory. That's what she would have wanted."
During her short stint at the restaurant, Akanksha had bonded well with all other staff members. "She was very respectful and very sincere. She referred to all her senior male colleagues as 'bhaiya' (elder brother)," said Amrit Pal Singh, the head chef.
Singh says he was the first person from the restaurant to reach the Royal North Shore Hospital where those injured in the crash were rushed. "I tried to speak to the survivors to know what had happened but they seemed dazed and couldn't speak much," he said.
But from his account as well as that of Ankit, who identified himself as a former staff member, this is what has emerged.
After finishing the shift around 11pm, Akanksha and three of her co-workers – Sachin; Akanksha Biswas, 23; and Neeraj Sareen, 20 – went to Mona Vale Beach.
After spending some time there, they were driving through the Terrey Hills area. Akanksha Kadam was in the rear left seat, Akanksha Biswas was beside her. Neeraj was in the front passenger seat and Sachin was driving.
Singh says the survivors told him that they had realised the car had lost control and was about to crash but that they had no time to brace for impact.
Singh said Neeraj Sareen had a rib fracture, a partially collapsed lung and a neck fracture. Akanksha Biswas suffered a shoulder fracture while Sachin escaped with minor bruises. He said he didn't know where Akanksha Kadam had sustained injuries.
To a pointed question about whether the friends had had anything to drink before the accident, Singh said 'no.'
He added that five minutes after the crash, police arrived at the scene. "It took them 15 minutes to pull Akanksha's body out of the mangled car. They administered CPR to her on the spot but she had passed away," Singh added, quoting the survivors.
"It's a big loss for us. Her parents must be devastated as Akanksha was their only child," Singh said.
Kumar said that Akanksha Biswas had been discharged from the hospital on 17 July, while Neeraj Sareen was expected to be discharged around 20 July. "As per my knowledge, Sachin Sachin is still in police custody," he added.
While NSW police officials declined to comment on the Akanksha Kadam case, citing ongoing investigations, Tarek Al-issawi, Projects Officer of the Public Affairs Branch's Media Unit, said, "Speeding remains the largest killer on our roads and we have a number of strategies in place to remind road users to keep to the speed limit, including high-visibility policing, awareness campaigns and enforcement of speed limits on NSW roads and school zones."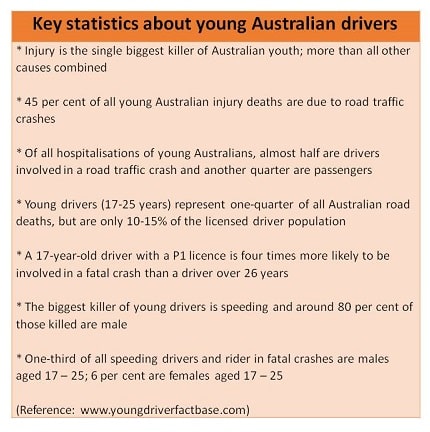 He added that the police regularly conduct random breath testing and random drug testing to ensure all road users are obeying road rules and not putting others at risk.
He said that officers interact with road users to educate and raise awareness of safety issues on NSW roads and the risks that exist when using the roads.
"So far this year, 205 have died on our roads. One death is one too many and we urge all road users to follow the rules, slow down, don't use a mobile phone while driving, fasten seatbelts and drive to the conditions," he said.
Meanwhile, Akanksha's funeral took place in Mumbai on 16 July.
Her mother Priyanka said Akanksha's friends are inconsolable.
"She brought everyone together, her friends and even my friends," she recalled, adding that her daughter loved to dance, sing and paint. "She also drew beautiful rangolis," the grieving mother said. "They used to be very life-like."
Akanksha's last visit to Mumbai was filled with get-togethers with family and friends. "When she was in Australia, we would speak to her every two or three days. The last time we spoke was on Sunday," Priyanka said. "She had said that she wanted to take us there for a visit."
The mother added that although Akanksha hadn't chosen a career path, she had decided to pursue MBA from Australia. "She did all the research by herself. We supported her decision. We had never refused her anything," she said.
Akanksha's father, she said, was too shocked to speak. "I have to be the strong one," she explained.
A moment later, however, she was overcome by emotion. "It was just her, her father and me in our family," she said, audibly sobbing. "We cared for her as if she were a flower."
For survivors, a long, tough road to recovery
Even in crashes that didn't involve alcohol, drugs or speeding, the pain for survivors and their family is no less.
On a pleasant night in July 2008, Varun Lal, then barely 18, was travelling in the passenger seat of a car his friend was driving, when they hit an awkward bump and a patch of gravel on the road. They had neither consumed alcohol nor were they speeding.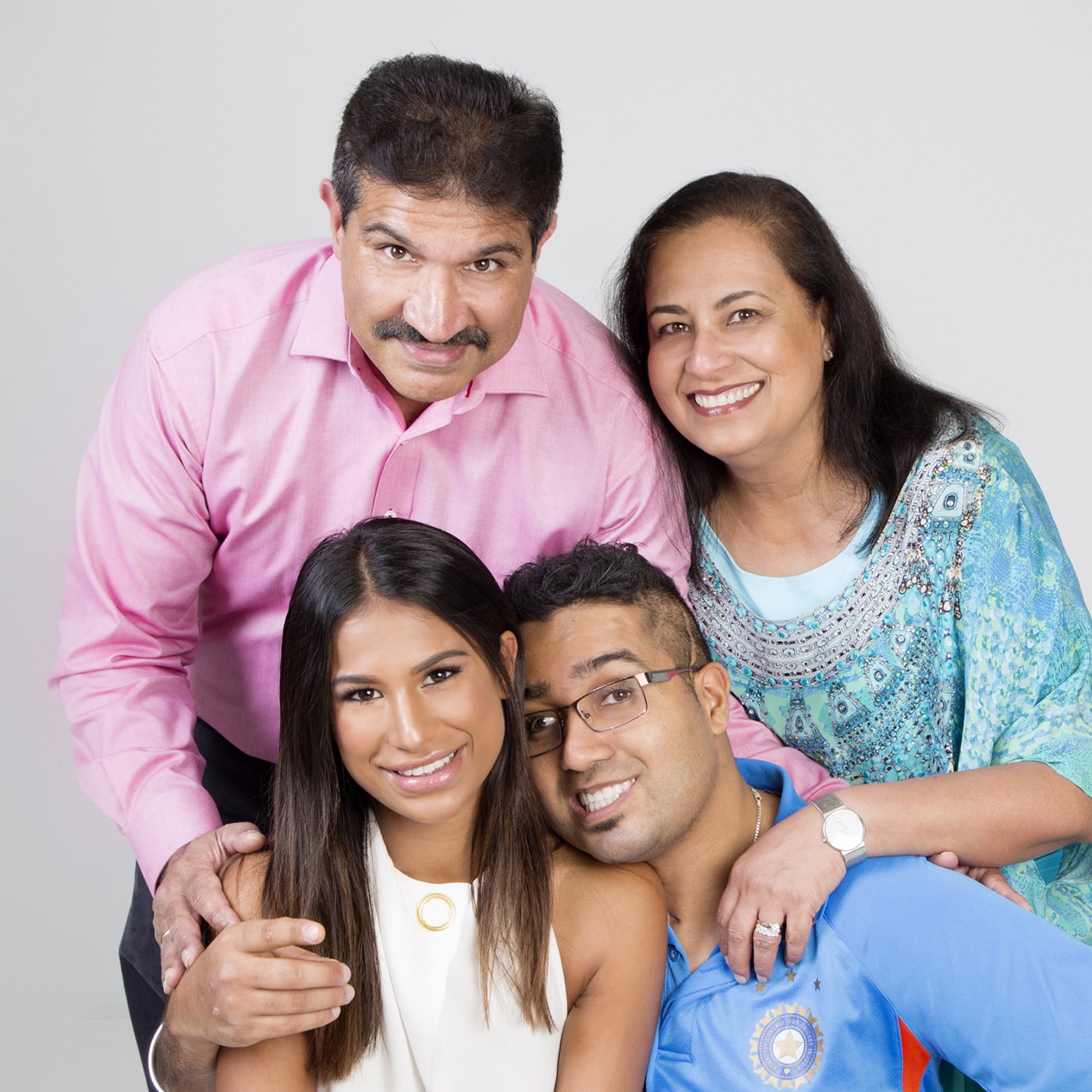 The car skidded off the road and fell into a ditch. It took paramedics over an hour to reach the scene and rescue Varun. It took them time to arrive because his friend who was driving was disoriented and thought they were in Sydney.
The crash resulted in Varun being unable to walk, talk, or even sit up on his own.
But just over a fortnight after the crash, Varun's family realised that he could recognise them, understand them and communicate with them by squeezing their hand to say yes or no.
"The first two years were very difficult," recalled Varun's mother Vanita.
The family were crushed when the doctors told them he would never be able to walk or talk. "That was something I wasn't ready to accept," Vanita said.
And so began Varun's long and often painful road to recovery.
The choice was to either just sit there and cry or to get on with life," Vanita said.
"As a family, we decided to work hard. It's important in life to achieve rather than to just sit."
She added that she didn't let Varun lapse into self-pity and that there was 'a lot of tough love' involved.
Varun was in a manual wheelchair initially, and then in a motorised one. However, he still needed help with all his day-to-day activities.
It was here that Varun's younger sister Vidushi rose to the occasion. "Around 12 years of age then, Vidushi taught Varun the yes/no gestures and learnt from his speech therapists to feed him so he wouldn't choke. She even taught him how to take his first steps," Vanita said.
Vidushi is now pursuing her medical studies.
After intensive speech therapy, Varun recovered a lot of his speech. His speech is still affected, Varun talks quite intelligibly now, his mother said.
Varun also underwent equally intensive physiotherapy and occupational therapy.
He is back on his feet again, literally and figuratively. He can now walk short distances using a stick. He walks from his bachelor pad, housed on the same premises as his family home, for dinner almost every night. He has also resumed his studies and is pursuing web design and media.
Vanita says he has a strong spiritual side that has helped him sustain, as has his 'wicked sense of humour.'
His friends have stuck by him, and one of them has even taken on the role of his carer. Varun is also in touch with the friend who was driving when the crash took place.
For those trying to come to terms with a similar tragedy, Vanita has some sage advice. "You won't get anything if you keep hoping or praying for it. A miracle," she says, "requires you to become the miracle worker."
Crash risk factors
Driver error: Compared with crashes of older drivers, those of teenagers more often involve driver error.
Speeding: Excessive speed is a factor in higher crash rates among 17-18 year-old drivers.
Single-vehicle crashes: More fatal crashes of teenage drivers involve only the teen's vehicle. Typically, these involve high speed and/or driver error.
Passengers: Fatal crashes among teens are more likely to occur when other teenagers are in the car. The risk increases with every additional passenger.
Alcohol: Although this is a problem among drivers of all ages, it's acute for younger drivers who have less experience with driving to begin with, and also drinking.
Night driving: This is a high-risk activity for beginners. Per kilometre driven, the crash rate for teenagers driving at night with passengers is 4 to 5 times more likely than teenagers who drive alone during the day.
Low seat belt use: Teenagers generally are less likely to use safety belts than adults.
Tips For Parents Of Teenage Drivers
When parents understand the risk factors involved in letting 17-18 year-olds get behind the wheel, they can act to improve the situation for their own children.
Don't rely solely on driver education
High school driver education may be the most convenient way to learn driving skills, but it doesn't always produce safer drivers. Parents also should set good examples when they drive while reinforcing the lessons their teens learned in drivers ed.
Restrict night driving
Most night-time fatal crashes among young drivers occur between 9 p.m. and midnight, so you can reduce their risk of a crash by restricting night-time driving after 9 p.m. The problem isn't just that late-night driving requires more skill. Outings late at night tend to be social or recreational. In these circumstances, even teens who usually follow all the rules can easily be distracted or encouraged to take risks.
Restrict passengers
Teen passengers in a vehicle can distract a beginning driver and/or lead to greater risk-taking. Because young drivers often transport their friends, there's a teen passenger problem as well as a teen driver problem. While night driving with passengers is particularly lethal, many fatal crashes with teen passengers occur during the day. The best policy is to restrict teen passengers, especially multiple teens, all the time.
Supervise practice driving
Take an active role in helping your teenager learn how to drive. Plan a series of practice sessions in a wide variety of situations, including night driving. Give beginners time to work up to challenges like driving in heavy traffic or on the freeway. Supervised practice should be spread over at least six months and continue even after a teenager graduates from a learner's permit to a restricted or full license.
Remember you are a role model
New drivers learn a lot by example, so practice safe driving. Teens who have crashes and violations often have parents with poor driving records.
Require safety belt use
Don't assume that seat belt use when you're in the car with your 17-18 year-old means belts will be used all the time, especially when your child is out with peers. Remember that belt use is lower among teenagers than older people. Insist on belts all the time.
Prohibit driving after drinking
Make it clear that it's illegal and highly dangerous for a teenager to drive after drinking alcohol or using any other drug. While alcohol often isn't a factor in most crashes of 17-18 year-old drivers, even small amounts of alcohol will impair teens and often lead to more serious or fatal accidents.
Choose vehicles for safety, not image
Teenagers should drive vehicles that reduce their chances of a crash and offer protection in case they do crash. For example, small cars don't offer the best protection in a crash. Avoid cars with performance images that might encourage speeding. Also, be mindful that certain vehicles with a higher centre of gravity may be more prone to roll over.
(Reference: http://www.progressiveonline.com.au/)